Warner Bros. Reportedly Wanted To Remove Zack Snyder From Justice League After Batman V Superman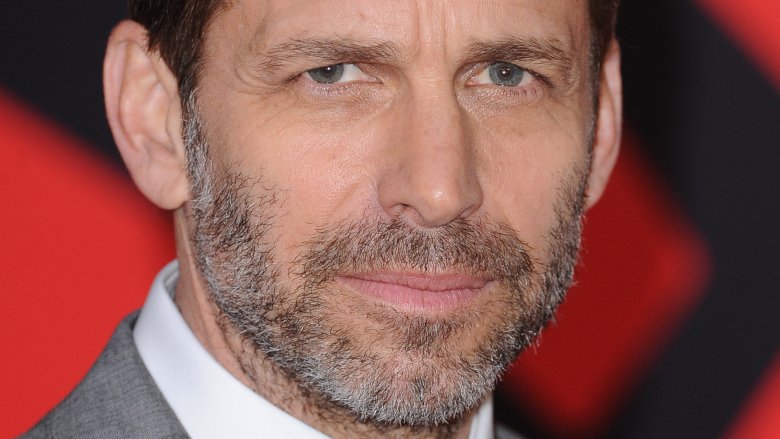 Getty Images
If a handful of Warner Bros. executives got their way, DC film director Zack Snyder may not have had any type of involvement in Justice League. Well, at least according to recent reports, that is.
As detailed in a piece published by The Wrap, which includes information obtained by an unnamed industry insider, a number of Warner Bros. employees wanted to remove Snyder as director of Justice League after the critical failure of 2016's Batman v Superman: Dawn of Justice. These executives reportedly approached former Warner Bros. president Greg Silverman (who was replaced by Toby Emmerich last December) on multiple occasions to suggest booting Snyder from the project. 
While we know that Silverman didn't end up firing Snyder and replacing him with another filmmaker, the decision was, as expressed by the insider, motivated by Warner Bros.' desire to uphold the tentpole film that was meant to fortify the DC Extended Universe. Such a removal would distract from the production process, cost too much money, and serve as a major red flag to those not involved with the project that something was amiss. 
"They were already in deep prep on Justice League and it would have cost a fortune [to replace Snyder]. There's stickiness to a director because there's so much cost to unstick him," the insider explained. "Warner [Bros.] is a studio that, almost to a fault, always wants to project strength." 
In fact, the source stated that keeping Snyder on board "wasn't Greg's decision," noting that the situation was "happening on a Tsujihara level," a reference to chairman and CEO of Warner Bros. Entertainment Kevin Tsujihara. Still, the individual indicated that Silverman was "quite harsh" on Snyder and blamed him for the disappointing performance of Batman v Superman, which leveled out at an abysmal 27 percent rating on Rotten Tomatoes. 
Warner Bros. declined to comment on this report, so it can't be said for certain whether these statements are true.
Snyder ended up stepping down as director on Justice League after his daughter's untimely and unexpected passing earlier this year. Joss Whedon took the helm and reshot a sizable portion of the film, causing fans to petition to see Snyder's original cut. Unfortunately, when Justice League finally hit theaters, it floundered in a manner similar to how Batman v Superman did. 
But thankfully for DC fans, the cinematic universe has a few exciting projects headed to the silver screen. James Wan's Aquaman, starring everyone's favorite shaggy-haired hunk Jason Momoa, finished filming this fall and will launch on December 21, 2018. David F. Sandberg's Shazam! is gearing up to begin production, and director Patty Jenkins' Wonder Woman sequel will kick off filming in summer 2018.