Mindhunter Breakout Cameron Britton Cast In The Girl With The Dragon Tattoo Sequel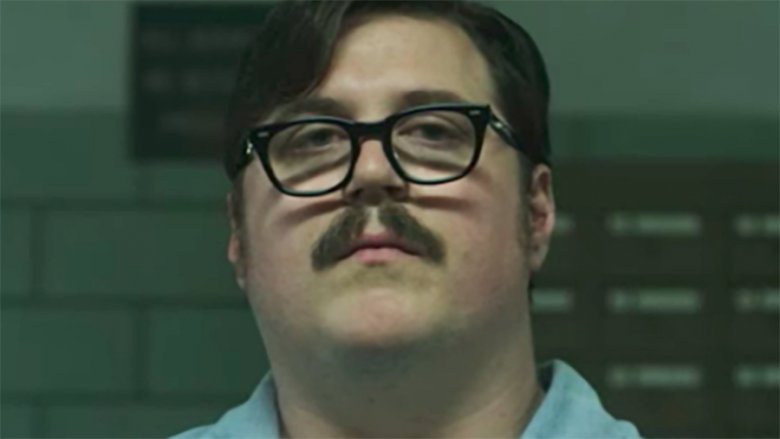 The man who captivated audiences with his chilling portrayal of a real-life serial killer is eyeing fresh territory.
Cameron Britton, who stole countless scenes as Edmund Kemper in Netflix's Mindhunter, has signed on to star in the upcoming sequel to The Girl With the Dragon Tattoo, entitled The Girl in the Spider's Web (via Variety). Though studio Sony didn't comment on Britton's casting at the time of the announcement, the outlet indicates that his role is a fairly significant one: Britton will portray a yet-unnamed computer expert who is a close associate of Lisbeth Salander.
Britton joins The Crown actress Claire Foy as Lisbeth Salander, taking over for Rooney Mara who appeared in director David Fincher's The Girl With the Dragon Tattoo. Alien: Covenant star Noomi Rapace brought the whip-smart but socially inept character to live in the Niels Arden Oplev's Swedish film adaptations, all based on the acclaimed crime novels written by Stieg Larsson. Blade Runner 2049 standout Sylvia Hoeks is on board to play Lisbeth's estranged twin sister Camilla, with The Square leading man Claes Bang attached for the part of the villain. 
Don't Breathe helmer Fede Alvarez directs The Girl in the Spider's Web, working from a Steven Knight-penned screenplay. The upcoming film is said to skip over the events of author Larsson's second and third novels, The Girl Who Played with Fire and The Girl Who Kicked the Hornet's Nest, and focus solely on the fourth installment–the only one in the book series that Larsson didn't write. Swedish writer and crime journalist David Langercrantz actually wrote The Girl in the Spider's web following Larsson's death in 2004. Langercrantz subsequently authored the fifth book in the collection, The Girl Who Takes an Eye for an Eye.
Production is scheduled to begin in January, with the cast and crew filming across Stockholm, Sweden and Berlin, Germany. 
The Girl in the Spider's Web will arrive in theaters on October 19, 2018.