Blade Runner 2049 Star Sylvia Hoeks Cast In The Girl With The Dragon Tattoo Sequel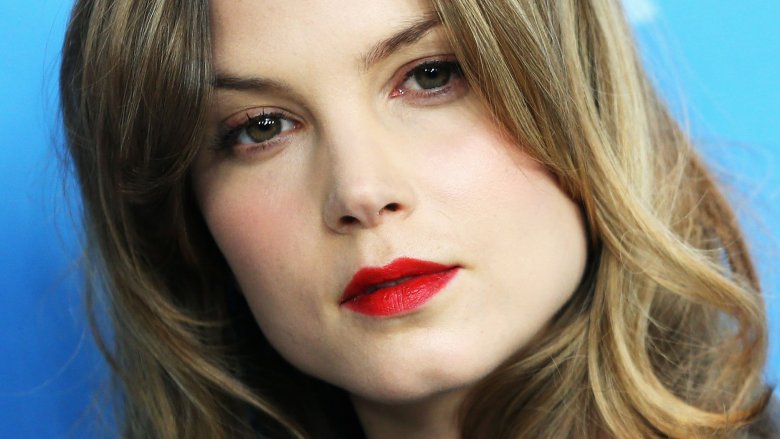 Getty Images
Blade Runner 2049 breakout Sylvia Hoeks has her sights set on another franchise refresh. 
Variety reports that Hoeks, who appeared as the villainous replicant Luv in the Denis Villeneuve-directed flick, is in talks to star in Sony's The Girl in the Spider's Web, the follow-up film to The Girl with the Dragon Tattoo. 
The Dutch actress will join The Crown star Claire Foy as Lisbeth Salander, and is set to play Lisbeth's estranged twin sister Camilla. Rooney Mara previously portrayed Lisbeth in The Girl with the Dragon Tattoo, and before that, Noomi Rapace first brought the character to life in director Niels Arden Oplev's Swedish films. The studio did not comment on Hoek's casting, but it seems that it's full steam ahead for the actress. 
The Girl in the Spider's Web will be based on the fourth novel in author Stieg Larsson's iconic book series, which David Lagercrantz actually wrote, as Larsson died of a heart attack back in 2004. The film reportedly skips over the events that happened in the second and third installments, The Girl Who Played with Fire and The Girl Who Kicked the Hornet's Nest. 
Directed by Don't Breathe helmer Fede Alvarez, The Girl in the Spider's Web was written by Steven Knight. Amy Pascal, Elizabeth Cantillon, and Scott Rudin are attached to produce. The film is set to kick off production in January, filming across Berlin, Germany and Stockholm, Sweden. 
Though Hoeks just burst into the American mainstream with Blade Runner 2049, a turn that caught the proverbial eye of Sony, Hoeks is actually well-known overseas, particularly in the European market. She had long-standing roles on Dutch television series Vuurzee, Bloedverwanten, and Overspel. Hoeks was recently in consideration to play the female lead in Sony's upcoming Spider-Man spinoff Venom, but the part ended up going to Oscar-nominated actress Michelle Williams, despite the studio's desire to cast a rising star in the role. 
The Girl in the Spider's Web is set for release on October 19, 2018.