Batgirl's Ivory Aquino Issues Heartfelt Public Plea To Warner Bros.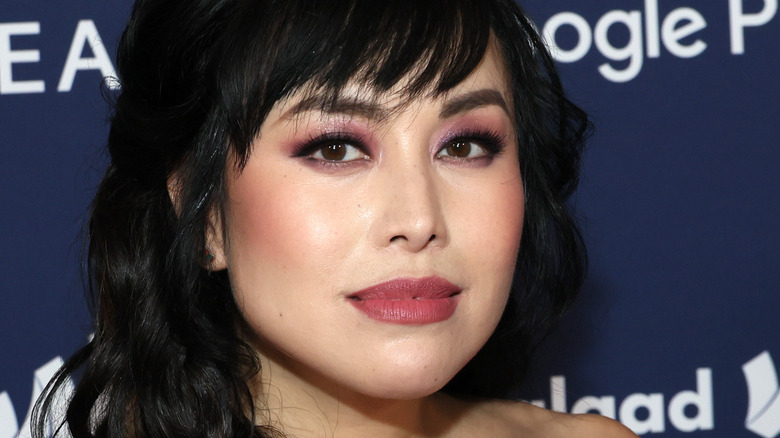 Dia Dipasupil/Getty Images
One of the most talked about films of the year is one you'll probably never get to see. That's because the recently formed Warner Bros. Discovery shook the entertainment industry in early August when it pulled the plug on "Batgirl." The film was intended to be released on HBO Max, and with Warner changing course away from the direct-to-streaming trend it helped to create, the higher-ups at the company decided to shelve it. 
Unfortunately, "Batgirl" wasn't only victim of the streamer's busy delete button. Variety reported that Warner Bros. brought the ax down on several other film projects, including "Scoob: Holiday Haunt" and "House Party." The studio also nixed another superhero flick, "Wonder Twins," in May 2022, as part of a now not-so quiet effort to pull dozens of film and television titles from HBO Max. The app even removed over 200 episodes of "Sesame Street," prompting a particularly harsh response from fans. Altogether, these decisions have shocked many longtime Hollywood professionals and media types, as noted by The Wrap, with concern brewing about the heartfelt work of so many creatives simply vanishing into the digital ether.
But the biggest story was "Batgirl," with Leslie Grace in the titular role and big names like Brendan Fraser, Michael Keaton, and J. K. Simmons also appearing. The film was nearly complete, with many estimates of its budget circling the $90 million mark. The film was also a chance to shine for smaller stars such as Ivory Aquino, who plays the character Alysia Yeoh. Aquino is now speaking out on social mediawith a heartbroken plea to Warner Bros. Discovery CEO David Zaslav, begging the studio head to reconsider the company's cancelation of "Batgirl."
Ivory Aquino is begging David Zaslav to think beyond the bottom line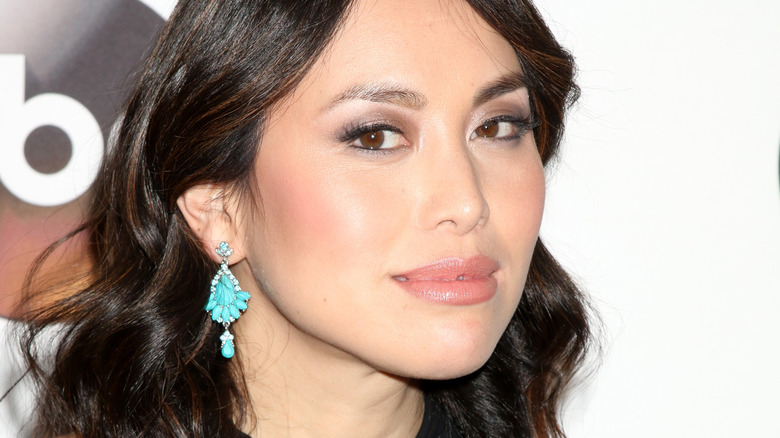 Kathy Hutchins/Shutterstock
In an open letter to Warner Bros. Discovery CEO David Zaslav shared on her Twitter, "Batgirl" star Ivory Aquino described the anguish caused by the decision to shelve the nearly completed film and begged the executive to consider more than the company's balance sheet. Citing the news that so-called funeral screenings are being held for "Batgirl" as the impetus for her missive, Aquino wrote, "As much as I've tried my best to be strong these past few weeks, I'd find myself crying, for lack of a better term, from grief, and tonight was one of those nights."
Aquino described the film as "a father-daughter story," saying she'd hoped the film would strike a chord with "other children around the world, grown and not-so-grown, who hold their fathers in the highest esteem." After sending her thoughts to the "Batgirl" cast and crew, Aquino compared a company and its employees to a series of cogs, with executives as large gears atop increasingly smaller gears. "One seemingly small movement by this large cog may seem relatively tiny, but for those little cogs at the bottom, they can be spinning ten-fold and the effects can be seismic," she wrote.
Directly addressing Zaslav, Aquino emphasized that she could not imagine the responsibility of running such a large media corporation, but continued, "I do know and ask, with something like Batgirl that's a product of our hearts and souls, that the little cogs not simply be seen as widgets whose fates are determined by an equation to benefit the bottom line. More than widgets, we are fellow human beings and artists who, when given the chance, can outperform the equation and multiply the bottom line exponentially."
As of this writing, Zaslav has not responded to Aquino publicly.