The Boys' Jensen Ackles Weighs In On Soldier Boy's Future On The Show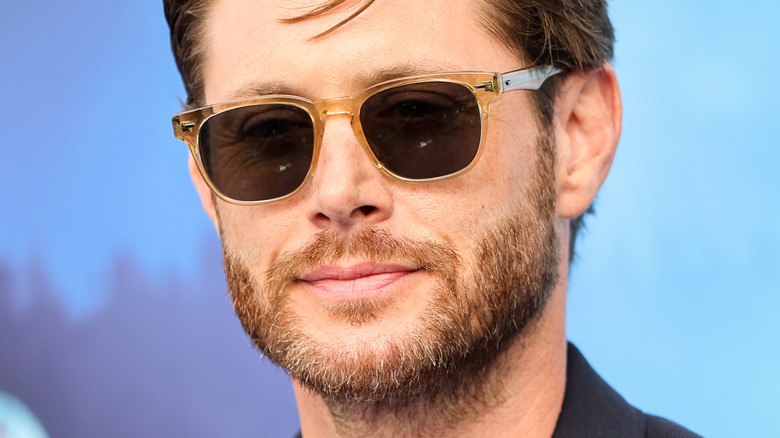 Matt Winkelmeyer/Getty Images
On July 8, Amazon Prime's "The Boys" concluded its third season with an action-packed closer that appeared to be a crowdpleaser among many audiences. Indeed, since the first episode of Season 3, nearly all of the latest reviews of the series have been positive (via Rotten Tomatoes). 
Season 3 of "The Boys" initially finds the titular crew sort of split up. Hughie (Jack Quaid) works closely alongside Victoria Neuman (Claudia Doumit) and the Federal Bureau of Superhuman Affairs, while Mother's Milk (Laz Alonso) has seemingly quit the supe-hunting gig altogether. Elsewhere, Billy (Karl Urban), Frenchie (Tomer Capone), and Kimiko (Karen Fukuhara) are still pursuing the same old mission. However, as per usual things quickly go south. Based on the information from Annie (Erin Moriarty) that Homelander (Antony Starr) is losing his mind, and a nice little bit of intel from Queen Maeve (Dominique McElligott), a new weapon is brought to the table that can supposedly kill Homelander.
After the Boys reunite on a mission to locate this weapon in Russia, it is discovered that this weapon is Soldier Boy (Jensen Ackles), a supe whom most of the general public has long thought dead. Chaos soon follows as Billy and Hughie strike a deal with Soldier Boy that they hope will allow them to eliminate Homelander once and for all. Per the usual routine, however, things don't go according to plan. 
By the ending of "The Boys" Season 3, Soldier Boy is indefinitely thrown back into cryosleep, courtesy of Queen Maeve. Although he is not killed, he is certainly out of commission for the time being. Of course, the character's current status certainly begs the question of if Soldier Boy has a future anymore on the show, and Ackles has now weighed in on it.
Jensen Ackles thinks there are more possibilities for Soldier Boy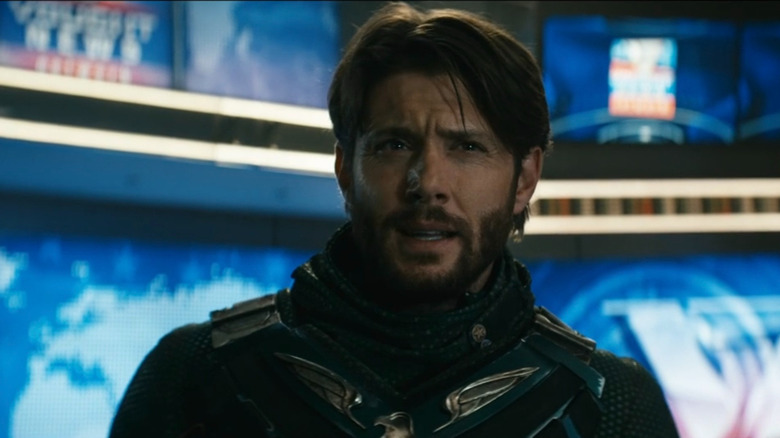 Amazon Prime Video
After Amazon released the Season 3 finale of "The Boys," Variety published an interview with the cast of the series. Unsurprisingly, the interviewer asked Jensen Ackles if there was any chance that Soldier Boy could return again after the Season 3 finale.
He explained at first that he doesn't know how to answer a question about Soldier Boy's future because he genuinely has no idea. Ackles continued, "I'd like to get a call off the bench, and I don't think [showrunner Eric Kripke] ever wants to close any doors. So keeping that door open a crack for Soldier Boy to use, in whatever capacity that fits, is definitely something that I think he would do as a writer."
Ackles further explained that he imagines there are possibilities for Soldier Boy in the future of "The Boys," but the writing team simply hasn't gotten that far yet. Given that the series has already been renewed for Season 4 (via Deadline), it certainly seems plausible that his nearly indestructible character could make a return at some point. Of course, given how the ending of Season 3 turned out, something tells us he might not be especially happy if and when he's woken from his latest beauty sleep.
Interestingly, "The Boys" fan community seems to be conflicted about it either way (via Reddit). Although some think that his time on the show is done and short-lived, others believe that writers could be saving him to return as a surprise in the future.