Paul Walter Hauser Reveals What It Was Really Like To Work With Ray Liotta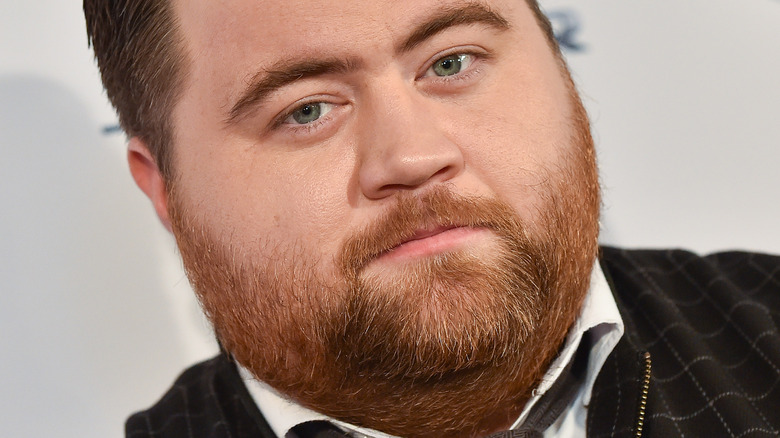 DFree/Shutterstock
When Ray Liotta unexpectedly passed away at the age of 67 earlier in May 2022, tributes to the "Goodfellas" actor quickly poured in. "Goodfellas" co-star Lorraine Bracco shared her grief over his death on Twitter and even called him "my Ray." Martin Scorsese regretted not working with him again and said he had wanted to "explore the gravity in his presence" as an older character actor (via The Guardian). In a cruel twist of fate, "It's Always Sunny in Philadelphia" star Charlie Day revealed that Liotta had wanted to appear in an episode, but he died before anything could come together (via The Always Sunny Podcast).
One of Liotta's last projects before his death was a major role on the Apple TV+ series "Black Bird," which co-stars Taron Edgerton and Paul Walter Hauser. In fact, Hauser has become a character actor of considerable repute thanks to his roles in "I, Tonya" and "Richard Jewell." Here's what Hauser had to say about working with as legendary a performer as Ray Liotta.
Paul Walter Hauser loved asking Ray Liotta questions about Goodfellas
Paul Walter Hauser played serial killer Larry Hall on "Black Bird," so he mostly shared the screen with Taron Edgerton's character, Jimmy Keene. However, he did get to perform in a fantasy scene with Liotta for the finale and has nothing but good memories of the late actor.
A big fan of Liotta in movies like "Field of Dreams" and "Cop Land," Hauser knew he didn't have much time with him on the show. "I was so grateful that I got to make him laugh and ask some questions," the actor said during a Deadline interview. Hauser deliberately didn't ask Liotta anything he'd probably heard before either, instead querying about the makeup effects in "Goodfellas" and the blood during the movie's infamous pistol whip sequence.
In short, Hauser felt "It was a joy to work with him" and hoped people celebrate Liotta's talent on "Black Bird" rather than mourn the actor. "The last sip of Ray Liotta was as good as the first, and that's something to really be proud of, man. Not a lot of us will be able to say that," Hauser told Deadline.