The Ray Liotta Cameo On It's Always Sunny In Philadelphia We'll Never Get To See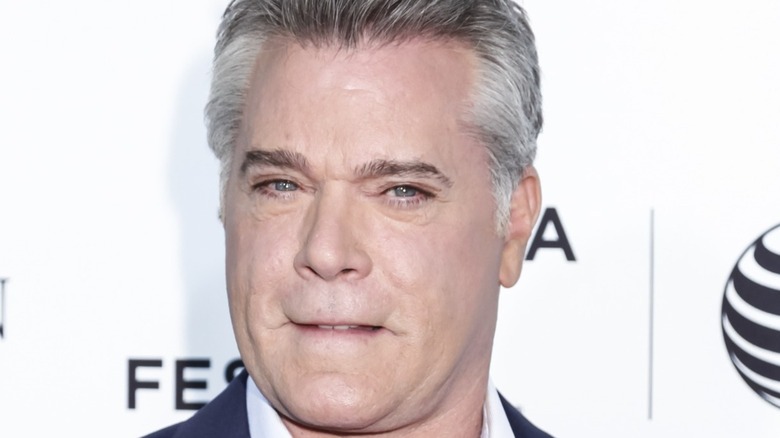 Sam Aranov/Shutterstock
Before his untimely death, actor Ray Liotta had been in one of the most active periods of his screen career. His most celebrated role was still as mobster Henry Hill in "Goodfellas," but Liotta had branched out into more television work and comedic roles in recent years, even joining the 2016 NBC cop drama "Shades of Blue" as a regular cast member. He also appeared in more movies like 2019's "Marriage Story," 2021's "No Sudden Move" and "The Sopranos" 2021 prequel "The Many Saints of Newark." Incredibly, his IMDb page lists six projects starring Liotta that are still awaiting release or completing production.
The veteran performer did several quirky guest spots on sitcoms too, playing a surly convenience store owner on "Unbreakable Kimmy Schmidt" and comedic versions of himself on "Modern Family" and "Just Shoot Me." Apparently, Liotta liked being versatile. In fact, in a 2018 interview with Long Island Weekly, Liotta said, "You want to do as many different genres as you can." Of course, the actor's strong energy and monotone voice worked perfectly for a variety of punchlines.
He would have been perfect for the FX sitcom "It's Always Sunny in Philadelphia" as well, and as it turns out, a collaboration almost happened. 
Ray Liotta talked to Charlie Day about appearing on Always Sunny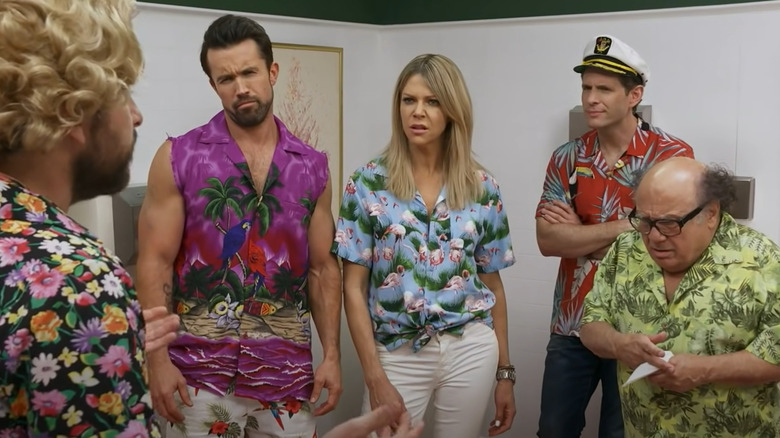 FX
According to "The Always Sunny" podcast, it's surprisingly difficult to get big celebrities to appear in guest roles on "It's Always Sunny in Philadelphia." During an episode of the podcast devoted to Season 3, Episode 12 ("The Gang Gets Whacked, Part 1"), the cast and crew relayed some of these issues. In fact, Glenn Howerton, Charlie Day, and Rob McElhenney all noted that there are a number of celebrities whose plans to appear on the FX comedy sadly fell apart. 
According to the trio, the reasons for the failures ranged from scheduling issues or misunderstandings with agents that led to confusion. Notably, they reported that Samuel L. Jackson approached the producers in person expressing interest, but when they reached out, his representation turned them down. It might also interest fans to know that the late Ray Liotta once made plans to appear on the series. 
During the podcast, Day said that Liotta approached him about guest-starring in the series after the "Goodfellas" star filmed a role in an as-of-yet untitled film directed and written by Day. The "Always Sunny" star also reported that Liotta seemed quite excited to do comedy, although Day admitted he wasn't entirely sure if Liotta had seen the series. Of course, Day's response was a quick yes. Day said, "I was like, 'Absolutely! I'll think of something for him.'"
Sadly, Liotta's untimely passing robbed the world of many strong performances. For fans of the series, it's especially easy to imagine Liotta in the "It's Always Sunny in Philadelphia" universe as one of Frank's (Danny DeVito) brothers or an antagonist to the Gang. Few actors are capable of matching the show's mischievous energy and nasty tone as perfectly as Liotta could have.