The Real Reason Shia LaBeouf Was Fired From Don't Worry Darling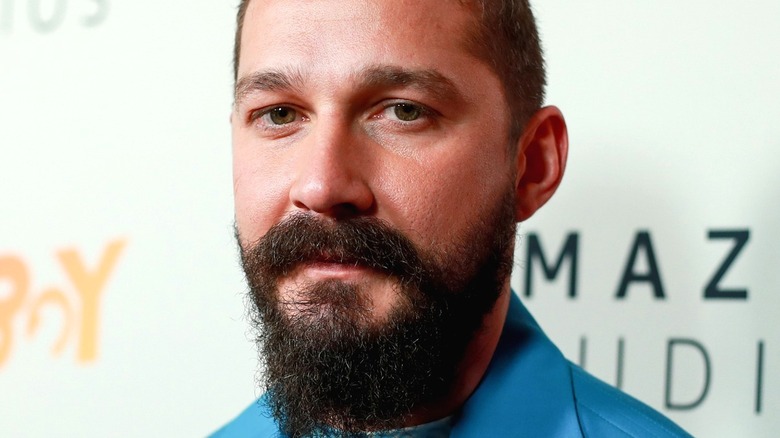 Rich Fury/Getty
Editor's Note: When this article was published on August 24, we were working with information reported in Variety, which indicated that Shia LaBeouf had been fired from "Don't Worry Darling." Since then, Looper has exclusively learned that LaBeouf wasn't actually fired from the project, which we have confirmed with LaBeouf, a representative for Olivia Wilde, and Warner Bros. sources. According to Warner Bros. sources, LaBeouf's exit from the project was a mutual decision. A representative for Wilde confirmed that version of events and that Variety's story did not accurately represent the nature of LaBeouf's departure from "Don't Worry Darling."   
Anticipation for the upcoming film "Don't Worry Darling" has been building for quite some time now, and it seems that each day there are new headlines creating even more buzz. The movie is director Olivia Wilde's second film after the 2019 coming-of-age story, "Booksmart." The psychological thriller focuses on a young married couple living in what would appear to be a blissful environment. Though according to the "Don't Worry Darling" teaser trailer, there's more hiding beneath the surface of their seemingly picturesque life.
The main characters in "Don't Worry Darling," Alice and Jack, are played by the Oscar-nominated Florence Pugh, who is well known for her performances in movies like the 2019 A24 horror film, "Midsommar" and 2019's "Little Women," and Grammy-winning musician and actor, Harry Styles, respectively. Pugh's past acting credits have earned her a reputation for adding quality to any movie she participates in. Styles himself has incredible artistic skill and a fan base that is more than excited to see his performance in "Don't Worry Darling."
Styles wasn't the only one who was signed on for a lead role in the film, though, as the part of Jack was initially granted to Shia LaBeouf, who is known for his work in movies like 2007's "Disturbia" and 2008's "Indiana Jones and the Kingdom of the Crystal Skull." LaBeouf, however, was fired from the role and replaced with Styles fairly early on.
Shia LaBeouf's approach didn't mesh well with Olivia Wilde's production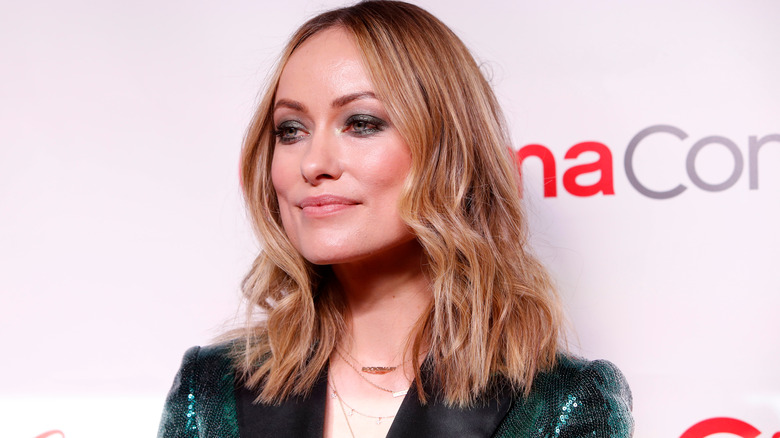 Kathy Hutchins/Shutterstock
In an interview with Variety, "Don't Worry Darling" director Olivia Wilde discussed a plethora of details regarding the film, including the reasoning behind her decision to fire Shia LaBeouf from the role of Jack. She elaborated, "I say this as someone who is such an admirer of his work. His process was not conducive to the ethos that I demand in my productions. He has a process that, in some ways, seems to require a combative energy, and I don't personally believe that is conducive to the best performances. I believe that creating a safe, trusting environment is the best way to get people to do their best work. Ultimately, my responsibility is to the production and to the cast to protect them. That was my job."
The decision to fire LaBeouf happened early in the film's production and just before the world shut down because of the COVID-19 pandemic. The schedule changes that came with the pandemic allowed Wilde to cast Harry Styles in the role of Jack. The decision to cast Styles in the lead brought a lot of attention from Styles' fans, and while working with Styles is probably the furthest from the most difficult part of Florence Pugh's career, it has brought attention to some of the more intimate scenes in the movie. Pugh addressed this sort of attention in an interview with Harper's Bazaar when she said, "Obviously, the nature of hiring the most famous pop star in the world, you're going to have conversations like that. That's just not what I'm going to be discussing because [this movie is] bigger and better than that."