The Most Difficult Part Of Florence Pugh's Career Is Too Relatable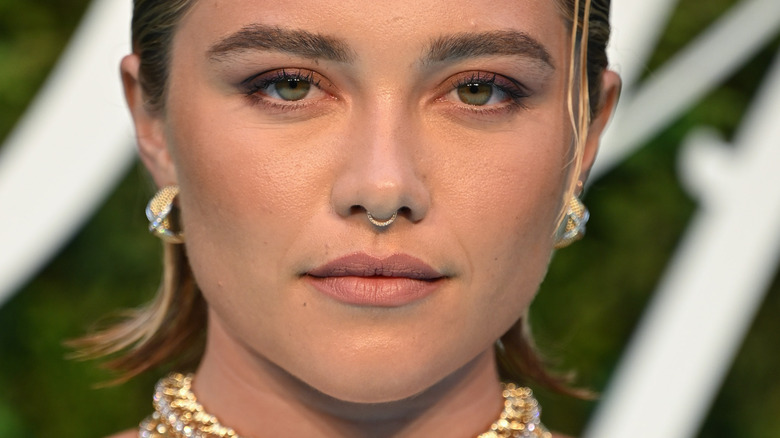 Karwai Tang/Getty Images
Florence Pugh made her big-screen debut in Carol Morley's "The Falling." However, the actress can also be recognized for her starring roles in "Midsommar" and Greta Gerwig's adaptation of "Little Women." She will next be starring in "Don't Worry Darling," set to release in September 2022. Her career has also extended into the Marvel Cinematic Universe with the role of Yelena Belova in both "Black Widow," which was Scarlett Johansson's first solo film as Natasha Romanoff, and the Disney+ series, "Hawkeye." 
Johansson thinks highly of her co-star, as explained in a Harper's Bazaar article, "What was really noticeable to me about Florence, and why I think she represents her generation in such an iconic way, is that she really is in her own skin. She's incredibly grounded, but she's also just so self-assured. I was not self-possessed in that same way when I was in my early to mid-20s. I still was growing up in the industry in that time when you had to be really pandering in order to be accepted. And she doesn't have any of that at all. She's unapologetically herself."
So what is the most difficult part of Pugh's career?
Florence Pugh just wants privacy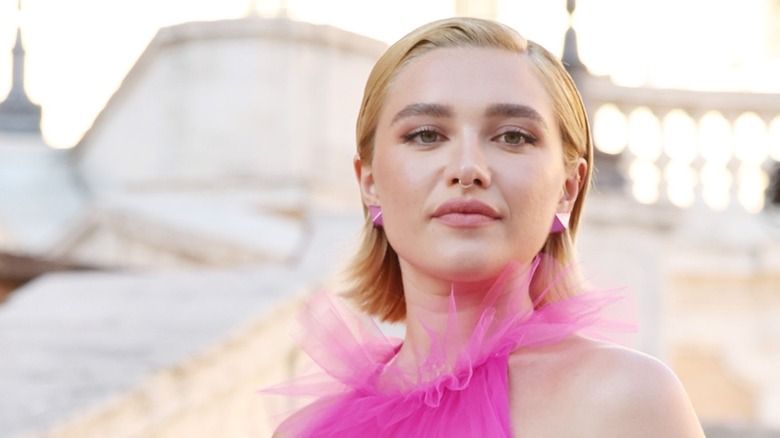 Vittorio Zunino Celotto/Getty Images
There's a line that no one should cross when it comes to someone's personal life, but that doesn't mean it isn't crossed often, and most of the time, it results in harsh treatment. The perfect example was when Florence Pugh started dating Zach Braff in 2019, and people had a lot to say about the former couple's age gap. "Whenever I feel like that line has been crossed in my life, whether it's paparazzi taking private moments, or moments that aren't even real, or gossip channels that encourage members of the public to share private moments of famous people walking down the street, I think it's incredibly wrong," the actress told Harper's Bazaar. "I don't think that people, just because they have this job, that every aspect of their life should be watched and written about. We haven't signed up for a reality TV show."
She also spoke about their recent breakup, explaining, "We've been trying to do this separation without the world knowing because it's been a relationship that everybody has an opinion on. We just felt something like this would really do us the benefit of not having millions of people telling us how happy they are that we're not together."
The two made a film that is set to release next year, titled "A Good Person." Pugh called the experience "one of her most favorite," adding that it was "a very natural and easy thing to do."