Looks Like The Avengers: Infinity War Trailer Arrives This Week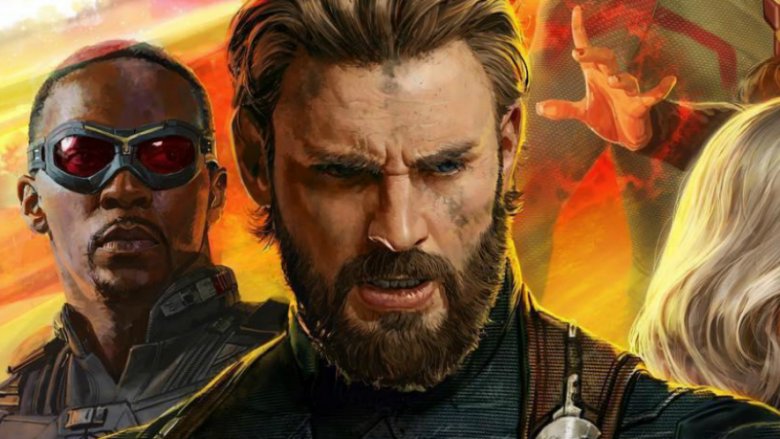 It doesn't take any superpowers to deduce the first trailer for Avengers: Infinity War will probably be released this week. All you need is the Russo brothers' Instagram.
Yesterday, the directors posted an image of a number three, prompting rational speculation that it's a countdown to the trailer. Although that could've meant the trailer might arrive in three days, three weeks, or on Dec. 3, a new post today seemingly confirms that the countdown will end on Wednesday (Nov. 29). 
The Russo brothers shared another image, this time of a number two. Check it out below.
Of course, they never said the countdown would lead to the trailer, but it would be pretty shocking if it didn't. We're just about five months from the release of the movie, and we haven't seen anything official from Marvel or Disney. Considering the first teaser for Black Panther arrived seven months before that flick will drop, we're definitely due for something from Infinity War.
It's long been rumored that the trailer would play with Star Wars: The Last Jedi, and that'll be in theaters on Dec. 15. It was previously reported the trailer would be here by early December. Also, Vanity Fair also just put some of the movie's many stars on a new cover, so the timing would be right for a marketing push.
Although plot details are still top secret, we know heroes from every corner of the Marvel Cinematic Universe will assemble to take on Thanos (Josh Brolin) as he attempts to obtain all of the Infinity Stones in a quest to destroy everything. It'll wrap up in 2019's Avengers 4, which Marvel Studios head Kevin Feige said will be a "finale" for the current MCU.
But before all that, Avengers: Infinity War will hit theaters on May 4, 2018.