Ryan Bingham Revealed This Unexpected Detail About Walker's Wardrobe On Yellowstone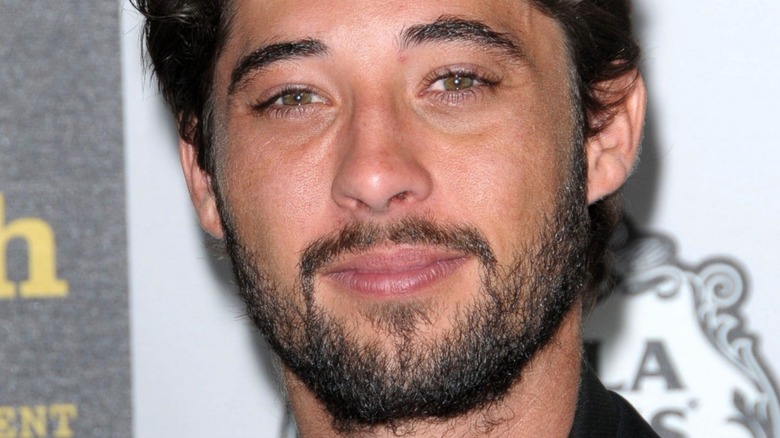 s_bukley/Shutterstock
"Yellowstone" has been a mega-hit for Paramount Network, breaking viewership record ratings in a time when event television is less common than it was even a decade ago, as noted by Variety. The neo-Western stars Kevin Costner as John Dutton, patriarch of the Dutton family and owner of the Yellowstone Dutton Ranch. The show's core drama revolves around John and his children's battles with the nearby reservation, land developers, governmental figures, and even each other, in a struggle to maintain their land and the Dutton legacy. Season 5 premieres on November 13, 2022.
The show has been unparalleled in creating complicated characters, heroes and villains, and even some characters that switch between the two seamlessly. One such character is Ryan Bingham's mysterious Walker, an ex-convict, fresh out of prison, hired by foreman Rip Wheeler (Cole Hauser) as a ranch hand. Walker has often been a character the audience loves to hate, considering his constant friction with Rip, Lloyd (Forrie J. Smith), and other ranch hands in the bunkhouse.
Despite the audience's vacillating feelings for Walker, Bingham's cowboy portrayal is authentic, which is no surprise considering how much of his own life he infuses into the role.
Ryan Bingham frequently wears his own clothing when playing Walker
In an interview on the "Bobby Bones Show," Ryan Bingham reveals that he often wears his own clothes as Walker, including the distinguished hat that the character always dons on the show. "Yeah, a lot of the clothes I brought myself," Bingham said, elaborating that while the hat, boots, and jeans frequently belong to him, it's usually the jackets and other similar sartorial items that are not his. He also revealed that he is not allowed to keep those items that he did not bring himself.
Given how much authentic casting there is on the show, it's no surprise that Bingham would bring his own clothes to the character. For a lot of the ranch hands and horse riders on the show, "Yellowstone" creator Taylor Sheridan cast real-life cowboys, including Bingham. That was also the case with some of the other characters, like Lloyd, played by Forrie J. Smith.
As detailed in his interview with the Los Angeles Times, Bingham can ride bulls and grew up ranching, so it makes sense that he would bring so much of his own self to Walker, even beyond his clothing. Bingham, like Walker, is a singer-songwriter in real life. Of Bingham, Sheridan remarked, "To have him on 'Yellowstone' is a gift. He is the graveled voice of this generation's cowboys and poets."
Bingham also told the L.A. Times that viewers can look forward to seeing more of Walker in Season 5 of the hit show.