This Law & Order Detective Is The Worst On The Stand, According To Fans
The "Law & Order" procedural franchise has produced several shows, many of which are long-running staples of NBC. The original series that launched the franchise, "Law & Order," began in 1990 and ran for 20 seasons before the revival aired in February 2022. It was recently renewed for a 22nd season. While its spin-off "Law & Order: "Special Victims Unit" is the longer-running primetime show –- "SVU" will be airing its 24th season on September 22, 2022 (via NBC) — the original "Law & Order" is still among the most notable series created and produced by Dick Wolf.
There are interesting characters across the show, from prosecutors to medical examiners, but a substantial part of its durability is the beloved and complex nature of its detectives. Investigators like Lennie Briscoe (Jerry Orbach), Ed Green (Jesse L. Martin), Rey Curtis (Benjamin Bratt), Kevin Bernard (Anthony Anderson), and Mike Logan (Chris Noth) were so well-liked that some of them even appeared in other "Law & Order" spin-offs.
Yet, just because we like the characters doesn't mean they are always great at their jobs in all circumstances. A substantial part of a detective's job is being able to give testimony in court. After all, the show isn't just about their investigative work, it's also about prosecution. Due to work pressures, personal emotions, and complicated backstories, most detectives are bound to do poorly on the stand at some point. But is there agreement among fans about which detectives in "Law & Order" were consistently the worst at giving testimony?
According to fans, Mike Logan is the worst at testifying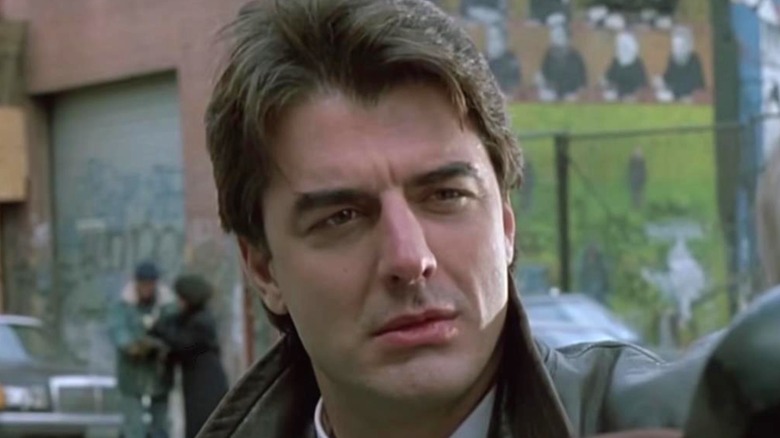 NBC
In a poll posted on the "Law & Order" subreddit by u/BMDNERD, fans debated on who they felt was the worst detective on the stand, with over 35% agreeing that Chris Noth's Mike Logan deserved this distinction. "Tough call... Logan was such a hot head, but Lennie could shade the truth a little," wrote u/MillHillMurican. This rings true, considering how other characters comment on his temper throughout the show, including his captain, Donald Cragen (Dann Florek) in the Season 5 episode titled "Bad Faith." u/broken_pencil_lead agreed, and replied to u/MillHillMurican, "True, but both were so much fun to watch!"
Yet, a couple of other characters are not far behind Logan in the poll results –- Rey Curtis and Kevin Bernard each shared about 27% of the vote. u/Korrocks opined that Bernard could do poorly on the stand because of his lack of experience, which made prosecutors worried about the possibility of him testifying. "The others make some mistakes but usually it was because of something inherently wrong with the case itself rather than because they personally were bad at testifying," they added. Meanwhile, the original poster brought up Curtis and Briscoe's personal issues as hindrances to their performance. "Both Rey and Lenny [sic] had situations where their personal life interfered with a case and they got fricasseed for it on the stand," they pointed out.
Chris Noth sees Mike Logan as the quintessential NYPD detective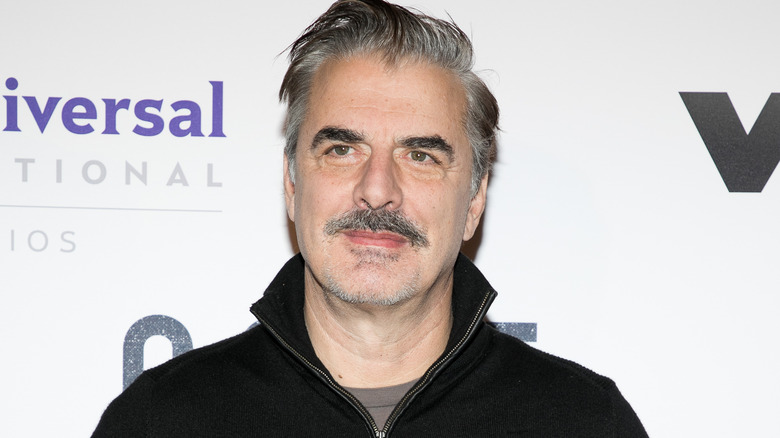 Marc Piasecki/Getty Images
In 2005, Chris Noth reprised his role as Det. Mike Logan in "Law & Order: Criminal Intent." In an interview with The New York Times, Noth discussed his mixed feelings about his time on the original "Law & Order," and why he was happy to bring Logan back to the franchise's loyal fanbase. Despite Logan's temper and the issues that it caused on the stand, Noth saw the character as the consummate New York detective. He expressed, "Being a New York detective is a character ...They are different than other detectives." He further noted that New York City detectives like Logan "deal in a very specific world and live in that world, 100 percent committed."
As for the other two characters voted among the top three worst on the stand, Rey Curtis and Kevin Bernard, Benjamin Bratt has not recently reprised his role as the former character but Anthony Anderson went on to play Bernard in the revival of the original "Law & Order." There's no telling whether or not we'll see more of them in the future.