The Price Is Right Fan Who Attended A Staggering Number Of Tapings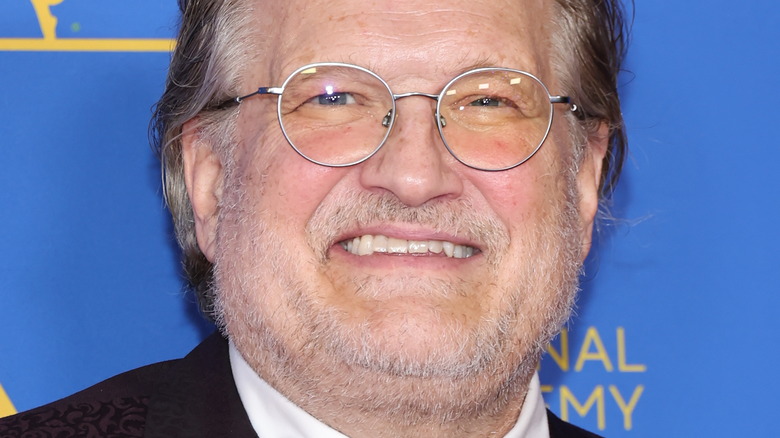 Amy Sussman/Getty Images
"The Price is Right" has provided ample opportunity for records to be broken. With five decades on the air, how could it not? Bob Barker's 35-year tenure hosting "The Price is Right" is only bested by the likes of Pat Sajak and Alex Trebek, two game show hosts of equally iconic status. Beyond that, its 50th Season has officially made it the longest-running game show in the world.
During that time, an estimated $300 million in prizes has been given away (via TV Insider). While not every prize featured on "The Price is Right" has actually been accepted by the winning contestants, that's still a mind-boggling number.
Of course, very few of those who attend a taping of "The Price is Right" even get a shot at taking home some of the loot. That audience has hundreds of people in it, only a handful of whom are chosen in a regular episode. One has to wonder if someone shows up and doesn't get picked to join Contestants' Row, will they be willing to come back and try again? The answer, as it turns out, is yes. Just ask Rosendo Alvarez.
Rosendo Alvarez has been to more than 180 tapings of The Price is Right
With over nine thousand episodes, someone was bound to rack up quite the attendance record. Rosendo Alvarez is that someone. He has been to 180 tapings. When the Los Angeles native was asked by CBS "Sunday Morning" correspondent Lee Cowan why so many, Alvarez replied simply: "Just for the fun of it."
While the large number of tapings Alvarez has attended don't appear to be in a row (with all of the attendant questions about how one holds down a job while pulling that off), 180 is still a pretty staggering amount. Also amazing is that, in all that time, Alvarez has only twice gotten the "Come on down!" invitation to play. Once was during Bob Barker's tenure as host, and the second time was in 2019 when he was called down to play Pushover and ended up winning himself $35,000 cash and a new car. Interestingly enough, this day was also a milestone for "The Price is Right," as it was the day when the show crossed the threshold of nine thousand episodes (via ComicBook.com).
Whoever might end up breaking Alvarez's record likely has their work cut out for them. Luckily, host and Barker replacement Drew Carey shows no signs of slowing down, no matter how many contestants end up trying to knock him off the stage.