Michael Peña And Jesse Williams Tease What Their Characters Would Want In A Secret Headquarters Sequel - Exclusive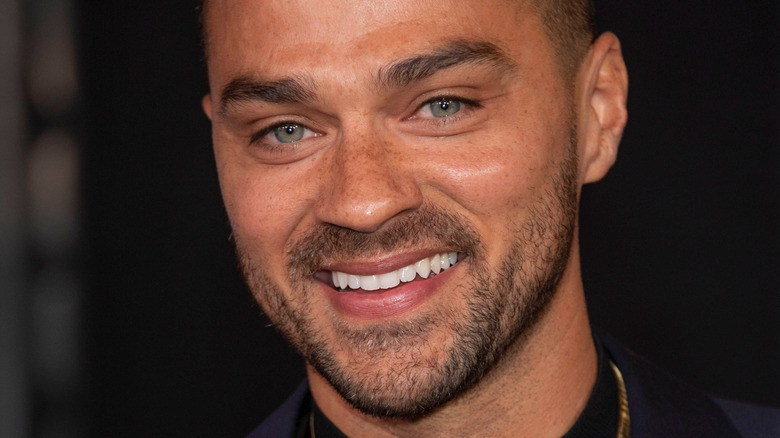 Eugene Powers/Shutterstock
This article contains major spoilers for the ending of "Secret Headquarters." 
Rel Schulman and Henry Joost's superhero film "Secret Headquarters" is a fun time from start to finish. The film stars Owen Wilson as Jack, a family-man-turned-superhero, and explores what that transition entails for his young son, who feels abandoned by his dad. Along the way, Jack and a misfit group of tech-savvy kids face off against a series of villains hell-bent on using Jack's alien technology for financial gain — and that's where Michael Peña and Jesse Williams come into play. Williams portrays the not-so-evil character Captain Irons, while Peña plays the villainous Argon, the head of a money-grubbing company that's willing to do whatever it takes (including hurting kids) to get their hands on the tech. 
While the film stands strong on its own, there are plenty of untapped plot opportunities for the future. During an exclusive interview with Looper, Michael Peña and Jesse Williams revealed where they would like their characters' storylines to go if we ever get a "Secret Headquarters" sequel.
What's next for this duo?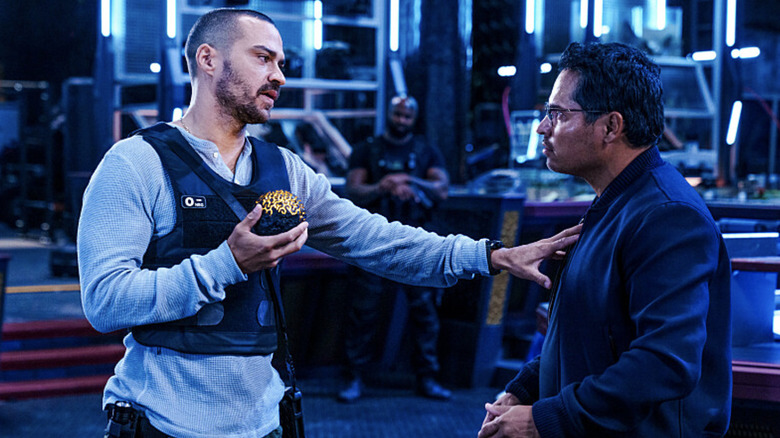 Paramount+
When it comes to superhero films, everyone wants a super suit until they actually have to wear one. Sure, they seem cool on paper, but just ask Wyatt Russel how difficult it is to go to the bathroom in a superhero costume. But despite the technical difficulties, Jesse Williams' eyes are still glued firmly on a super suit. "I want the suit. I want to wear that suit," he said. "That scene with these guys fighting at the end was so good. I think Captain Irons wants to get out there and have some action. He misses being active. He was on the shelf for a while."
Meanwhile, Michael Peña's Argon just wants to escape his metaphysical prison. Peña added, "Same thing. I'm like, 'You want to get out of that?' He's in some other realm in prison, you know what I mean? Hopefully, he finds a way to get out." We'll have to wait and see if their hopes for their characters' stories get the chance to play out, as no sequel has yet been confirmed.
"Secret Headquarters" is now streaming exclusively on Paramount+.