Joe Manganiello Shares New Look At Deathstroke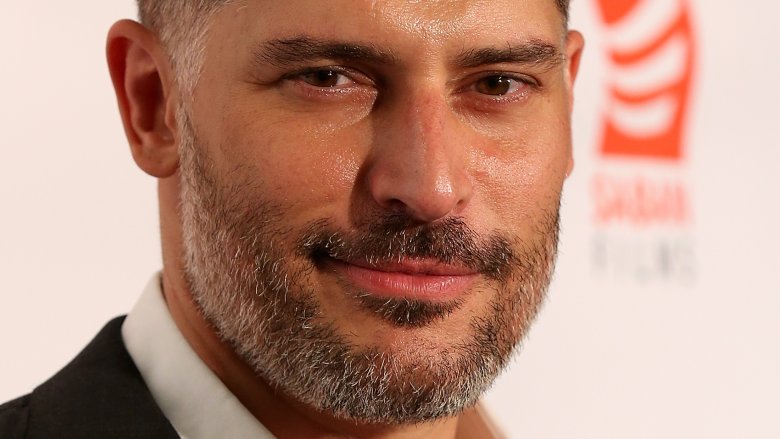 Getty Images
Warning: This article contains spoilers for Justice League.
Deathstroke has broken out of his post-credit confines, hopping from the silver screen to social media. 
Joe Manganiello took to Instagram early Saturday morning to unveil a new photo of himself as Slade Wilson, the classic DC Comics baddie better known as Deathstroke, who had an unexpected cameo appearance in an after-credits scene in Justice League. 
The picture comes from the scene in which Lex Luthor (Jesse Eisenberg) escapes from prison and teams up with Deathstroke, asking him, "Shouldn't we have a league of our own?" This seemingly sets up a place for the Legion of Doom or Injustice crew, organizations that counter Justice League and are comprised of supervillains, to exist in the DC Extended Universe. 
Fans got a glimpse of Manganiello's unmasked Deathstroke earlier this week, but this is the first official snap of him in character–eyepatch and gray hair and all–to be released on social media. Unsurprisingly, Manganiello didn't caption the new photo; rather, he let it speak for itself. Take a gander at the bottom of this article.
Created by Marv Wolfman and George Pérez, Deathstroke has gained DC Comics infamy for his skills as a mercenary and assassin, his insane strength and heightened reflexes, and ability to face off against some of DC's best and boldest (like Batman, for example) and beat them in hand-to-hand combat. Deathstroke first appeared in 1980 in The New Teen Titans #2. Manu Bennet portrays the powerful villain on The CW series Arrow, but judging by the fan reaction to this photo, Manganiello is the preferred actor to don the Deathstroke mantle.  
Manganiello's stance in the DCEU is a bit hazy, a rockiness that began last year when Ben Affleck shared footage of Deathstroke brought to life for an upcoming film. DC Entertainment president Geoff Johns later revealed that Manganiello was set to star as Deathstroke in The Batman, the next solo flick for the Dark Night. But when Affleck dropped out of his role as director on The Batman, speculation sprung up that Deathstroke would be scrapped from the project as well. 
Affleck confronted the uncertainties during an appearance at San Diego Comic-Con in July of this year, stating, "Let me be very clear. I am the luckiest guy in the world. Batman is the coolest f***ing part in any universe. DC. Marvel. I'm so thrilled to do it. My status remains what it always is. I've done the two movies. I've always intended on doing a third if Warners wants to make it. Certainly, if the Batphone rings, I will answer." As for Manganiello, he simply said, "I know everything but I can't say any of it."
The Raid and Rogue One: A Star Wars Story helmer Gareth Edwards has reportedly been in early talks to write and direct a Deathstroke standalone film, but no official announcement has been made at the time of writing. However, the character's inclusion in the Justice League post-credits scene, and Manganiello's sharing of this photo from it, seems to confirm his time in the DCEU isn't over yet.