Joe Manganiello Says 'We'll See' If Deathstroke Is In The Batman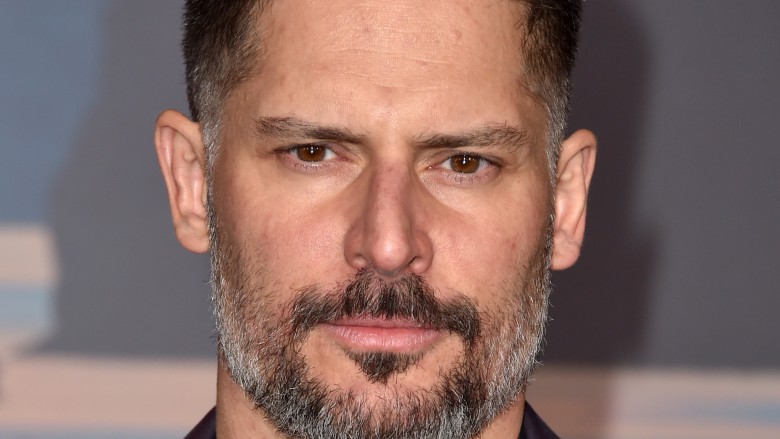 Getty Images
Joe Manganiello seems to be getting a little less sure that Deathstroke will be appearing in The Batman. In a recent interview with Pittsburgh Today Live, the actor said "we'll see" whether or not he will be playing the character in the upcoming film.
Manganiello's Deathstroke was set to be the primary villain in the initial script for The Batman, from star Ben Affleck and DC Comics president Geoff Johns. However, reports have suggested that the script for the movie will undergo major rewrites (and possibly even be restarted from scratch), putting Manganiello's involvement in question. This has been further compounded by Affleck's departure from the director chair, with fans unsure where new director Matt Reeves will want to take the story.
Manganiello previously seemed confident that he would still be a big part of the film even after Affleck's directorial departure, recently telling Robert Irvine Magazine that, although he didn't have a production start date yet, he was already training for the part. He also said that rumors and reports of delays and problems within the film were overblown, saying that the "creative process needs to be respected" and that the shakeups were just a result of filmmakers wanting to make an "unbelievable" and "legendary" movie.
His recent comments, though, are some of the most concerning yet, and could spell even more trouble for the movie. Production will likely be delayed until 2018 so that Reeves can finish work on War for the Planet of the Apes, and the studio is reportedly using that extra time to do even more rewrites on the script. Manganiello would probably know more about that process than your average fan, and, if he's starting to get iffy on his involvement, it could mean that the legendary villain is factoring less into the plans for the movie. The True Blood star is a great actor who has proven that he knows how to play a very intimidating villain, so many fans would be upset not to see his casting come to fruition after such a long wait.
Of course, it is possible that Manganiello was just being vague about his involvement to keep some of the mystery around the film alive. There are definitely a lot of reasons to want to keep Deathstroke around– he is a classic Batman villain who is ripe for a big screen appearance, and, with so much buzz already surrounding Manganiello, it's hard to find a good reason for them not to want him to appear. We likely won't know for sure until the movie begins filming, but, while we wait to see whether or not Deathstroke will make it into The Batman, see the untold truth of the character.