The Real Reason Taylor Kitsch Was Caught Off-Guard When Preparing For The Terminal List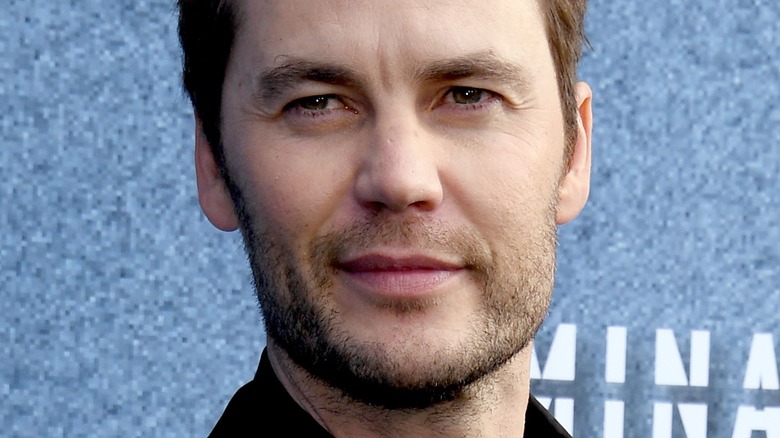 Jon Kopaloff/Getty Images
The first season of Amazon Prime's "The Terminal List" starring Chris Pratt has been streaming for over a month now, and fans are loving it despite critical disapproval (via Rotten Tomatoes). Following former Navy SEAL officer James Reece (Pratt) as he tries to uncover the mystery behind why his company was ambushed and avenge the death of his wife and daughter, we are taken on quite the ride. Although Season 2 is not yet confirmed (via TV Guide), Amazon would likely want to renew, given the show's resonance. This can be attributed to the star-studded supporting cast that "The Terminal List" has aside from Pratt. The show features Constance Wu as Katie Buranek, Jeanne Tripplehorn as Secretary Hartley, Jai Courtney as Steve Horn, and of course, Taylor Kitsch as Ben Edwards.
Kitsch's Ben appears as James' friend early on in the show, a former SEAL and member of the same team James was on who is now part of the CIA after his tours. The two follow James' kill list together until it ultimately leads James to Ben during the season finale. As it turns out, Ben had been the mole and the betrayer all along that got his company killed, although he had no involvement in the death of his family. It is unclear what happens to Ben, although it is suggested that James killed him.
This was a big supporting role for Kitsch, and the actor was apparently caught off-guard during preparation for filming as Ben.
Taylor Kitsch was caught off-guard by the tactical gun training for The Terminal List
Amazon Prime Video
During a recent interview with The Sun, Taylor Kitsch explained the one particular element that caught him off-guard while preparing for the role of Ben Edwards on "The Terminal List." Kitsch said that he thought he was ready and adequate when it came to tactical gun training, but with "The Terminal List," it was different. "It's funny, I thought I was like really good with gun work, like really, and then I had to do a shotgun in this, and I was just terrible," he admitted. Pratt would come to his support, saying that he wasn't bad at all, although they would both agree that at the beginning, Kitsch struggled a little. Kitsch said he was given a shotgun with empty shells at his house to work on "combat loading" the gun over and over, and was caught off-guard by the difficulty after coming into "The Terminal List" a little cocky about it all.
It wouldn't be surprising that Kitsch would come in cocky, however, as he has been part of multiple projects in the past that have required gun training. Whether it was "American Assassin," "Lone Survivor," "Battleship," "True Detective," or "21 Bridges," Kitsch has certainly had to learn gun work before (via IMDb). Kitsch explained during a 2019 interview for "21 Bridges" that he had also never grown up around guns, but after "Lone Survivor," he was trained by the best and feels comfortable around dangerous weapons (via Associated Press).