Why Paul Walter Hauser Compares Black Bird To A Few Good Men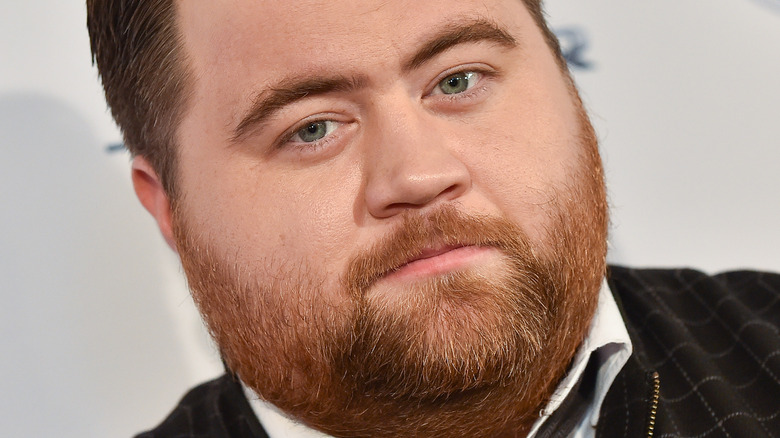 DFree/Shutterstock
Warning: Contains spoilers for "Black Bird"
Among the plethora of top-tier entertainment slowly building up on Apple TV+, an undisputedly dark gem added to their watchlist was the intense crime drama "Black Bird," starring potential Marvel star Taron Egerton and "Cobra Kai" member Paul Walter Hauser. Based on the book "In With The Devil," "Black Bird" is a six-part miniseries that follows Jimmy Keene (the book's author, played by Egerton), who, after having his small-time drug business brought down by law enforcement, is slapped with a seven-year prison sentence. Initially anticipating a lighter hit for his crimes, Keene is offered the chance for his conviction to be absolved entirely if he agrees to be transferred to another prison and become best pals with a presumed serial killer, Larry Hall (Paul Walter Hauser). A skin-crawling encounter follows as Keene applies his known charm tactics on Hall to get the crucial information that the police have yet to obtain.
Plenty of disturbing moments see Keene smiling his way through conversations as Hall slowly divulges his dark fantasies and the ones that have been realized, eventually leading to an explosive confrontation. While some moments didn't end up making the cut, there was one moment Hauser was itching to get in on, mainly to replicate the energy from one of his favorite movies, one with a final act that homes one of the iconic confrontations ever put on film.
Black Bird's epic finale gave Hauser massive A Few Good Men vibes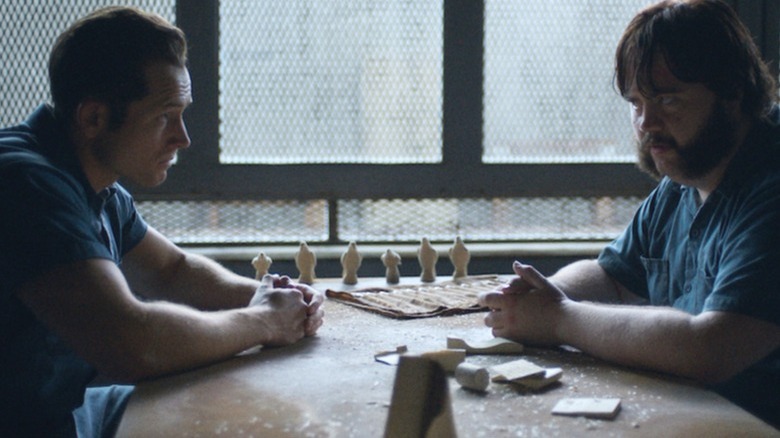 Apple TV+
In the swan song of "Black Bird," Jimmy Keene makes the last push to get the truth from Larry Hall, testing his limits of faking a friendship with a killer and leading to an explosive falling out. When talking to Deadline about the scene, Hauser compared it to Tom Cruise and Jack Nicholson's final shouting match (and that iconic improvised line) in "A Few Good Men," a film the actor holds close to his heart. 
Describing it as the movie that made him want to become an actor, Hauser's analysis of Keene vs. Hall echoed with an energy matching that of Cruise's Daniel Kaffee vs. Nicholson's Nathan Jessup. "It felt very much like Tom Cruise outing Jack Nicholson, and Nicholson just losing his mind, so I was kind of mirroring that in my head and thought, 'At least now I know the tonal dynamic.'"
Hauser knew the gravity of his scene and the impact it would have on the viewers wanting to see Larry's murderous side finally emerge. "The audience has been holding their breath for five episodes, wanting to take action and feeling this injustice and the disgust of the content of the show, and then we have this cathartic, shared moment," he said. As for Egerton, he had a very different perspective on how it should play out. He was determined for it to show Jimmy positioned where only a few had been up until now — at the mercy of Larry Hall.
Egerton wanted to be overpowered in Black Bird's all-or-nothing scene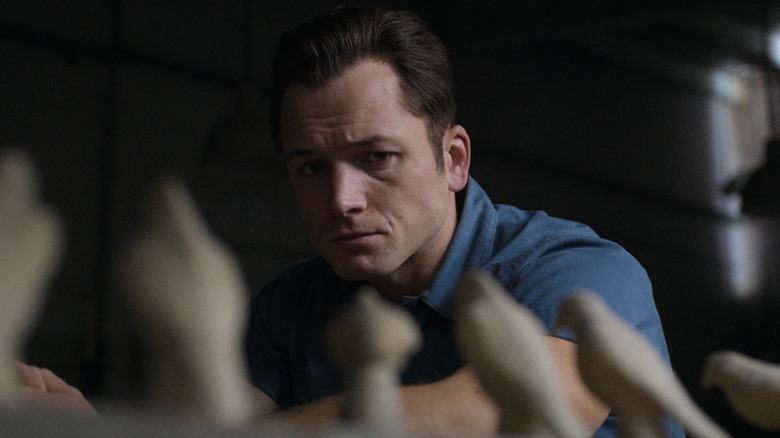 Since the beginning, Jimmy had always had some control even when he didn't. Puppeteered by FBI agents and corrupt correctional officers, in the end, it was a mechanic with a love of war reenactments that got him to lose his cool, almost costing him his life. When Jimmy finally tells all to Larry, he erupts, switching to the monster we've heard about but not seen. It's a tour de force from Hauser, who's been known for playing the fool in the likes of "Cobra Kai" or "Cruella." He steals the scene and almost the life right out of his co-star, which is precisely what Egerton wanted.
"I felt for the storytelling [that] Jimmy should be robbed of any strength that he has," Egerton told IndieWire, looking to be physically outmatched by Hauser's silverback sprung from Larry's timid facade. Compared to "A Few Good Men," the rage levels match Jack Nicholson being held back by guards as he threatens to rip Cruise's eyes out. The only difference here is there's a considerable time slot where it's just Egerton and Hauser, and the fear is off the scale. "My idea was for that was I felt Jimmy, at that moment, needed to feel what it felt like to be Jessica Roach and Tricia Reitler," explained Egerton, referencing Hall's previous victims. "You feel him [Jimmy] be overpowered." Forget about" you can't handle the truth." In this incredible moment, you can't handle Hauser, either.