The Iconic Line Jack Nicholson Improvised In A Few Good Men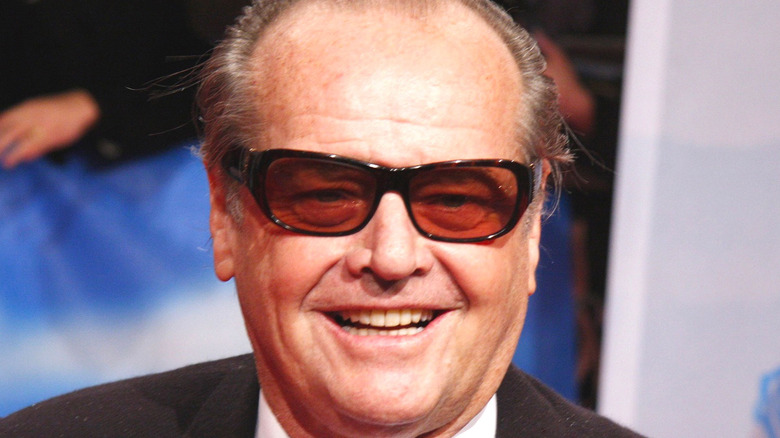 360b/Shutterstock
Some of the greatest lines in cinema history have happened on a whim. Arnold Schwarzenegger's iconic promise from "The Terminator" started as "I will be back" before being cut down a tad. Steve Carell confessing his love for a lamp in "Anchorman" happened simply because they didn't have lines for him (via Vulture). Rutger Hauer was immortalized in "Blade Runner," in that beautiful tears-in-rain speech. The unexpected inputs have often paid off massively, and one particular film that can attest to it is Rob Reiner's courtroom classic, "A Few Good Men."
The 1992 film was a big-screen script debut for Aaron Sorkin, who would go on to pen films like "The Social Network," "Moneyball," as well as shows like "The West Wing" and "The Newsroom." It was a tale of two soldiers on trial for murder, though, that lit the fuse of his film career, with the biggest spark being in a final tirade from Oscar-winner Jack Nicholson as Col. Nathan Jessup. Interestingly, as notorious as that speech now is, the line that gets it going was never initially on the page.
Here's 'the truth' about that iconic line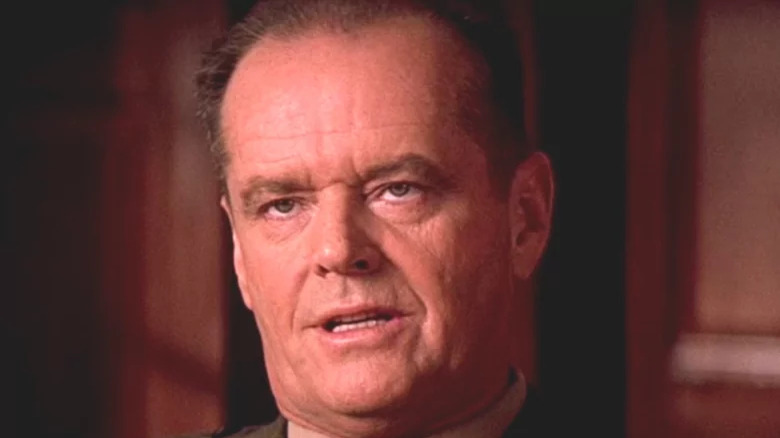 Columbia Pictures
Fans of the film know that when provoked by Cruise's 'snot-nosed' lawyer, Lt. Daniel Kaffee, in the final round of this trial for the ages, Jessup's rant sparks from "you can't handle the truth," which cuts through the courtroom like a knife, and has become one of Nicholson's most quoted lines. However, the original line thrown at Kaffee from the witness box was actually "You already have the truth!" According to Judith Humphrey's book "Impromptu: Leading in the Moment," the change was made by Nicholson himself on the spot, rounding off a hair-raising 21 minutes between himself and Cruise. While we'll never know how it may have sounded with the initial line, the alteration actually benefits both the speech and the character as a whole. The modification amplifies Jessup's sense of superiority over Kaffey, which he unknowingly loses with every sentence that follows, making his realization of where he's gone wrong that much sweeter.
Currently resting at No. 29 in the AFI's Greatest Movie Quotes of All Time, Nicholson's opening into one of the most electric monologues in cinema history is also one of his best performances. Earning him an Oscar nomination at the time, it's a chilling tirade from an actor in his prime that never fails to raise hairs and leave audiences to sit up in attention. Case closed.