This Better Call Saul Season 6 Scene Took Michael McKean Completely By Surprise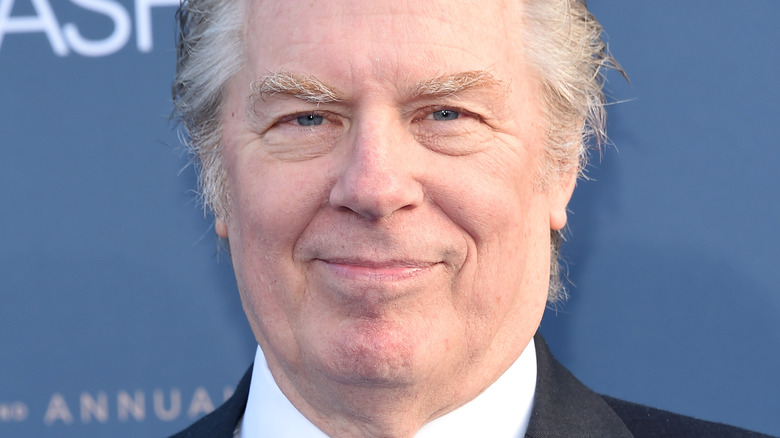 DFree/Shutterstock
Contains spoilers for "Better Call Saul" Season 6
Since "Better Call Saul" Season 6 is the "Breaking Bad" prequel's last, it's packed with revelatory moments and details throughout. Even at its start, a key song in the "Better Call Saul" Season 6 premiere teases a tragic ending to a love story. Accordingly, Kim Wexler (Rhea Seehorn) ends her marriage with Jimmy McGill (Bob Odenkirk) later on in the season, paying off the song's symbolism.
A few episodes after that, a bold "Better Call Saul" Season 6, Episode 11 scene reveals that Jimmy — fully subsumed by his Saul Goodman persona at this point — may have played a bigger role in Walter White (Bryan Cranston)'s rise as the drug kingpin Heisenberg during the "Breaking Bad" timeline than previously known.
Meaningful details like these continue up until a subtle reveal in the "Better Call Saul" series finale's post-credits sequence, which indicates that Jimmy may have been moved from the high-security prison he ends up in during the events of the final episode to a less punishing detention facility. With these and other twists from throughout the season in mind, Chuck McGill actor Michael McKean happened to discuss in an interview how one particular Season 6 scene took him completely by surprise.
Howard's death came as a major shock to Michael McKean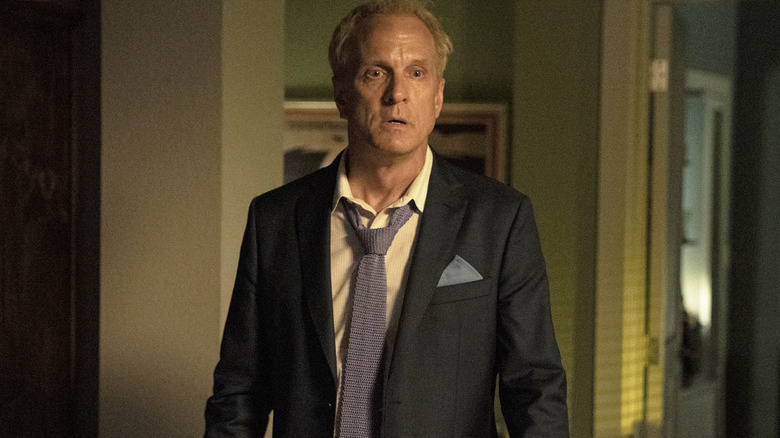 Greg Lewis/AMC/Sony Pictures Television
Following the "Better Call Saul" series finale's premiere, Variety interviewed Michael McKean about Season 6's last episode and the series at large in light of his final cameo appearance. At one point, interviewer Ethan Shanfeld asked McKean for his thoughts on Howard Hamlin (Patrick Fabian)'s abrupt death in Season 6, Episode 7.
"Wow. Staggering," McKean said. "First of all, Patrick Fabian is a great friggin' actor. And it was like his character came so much into focus, and then of course, it's blown off the face of the earth. It was just devastating."
McKean went on to cite details like the insight granted to viewers for the first time into Howard's home life, and a trick to de-fizz a shaken-up soda can he reveals he learned from Chuck as humanizing his oftentimes off-putting character leading up to his final moments. "When he became a victim it was devastating, but it was also like, life is that. Life is the guy who walks in at the wrong moment, you know?" he continued.
For what it's worth, Fabian himself was surprised by his character's death. "Honestly, after it happened, I physically put my hands on my knees and bent over. The wind was sort of taken out of me," he told Vanity Fair. Viewers likewise shocked by Howard's death, then, are not alone, and are in fact in good company alongside some of the stars of "Better Call Saul."