Michael Peña Dishes On The Difference Between Playing An Ant-Man Sidekick And A Villain In Secret Headquarters - Exclusive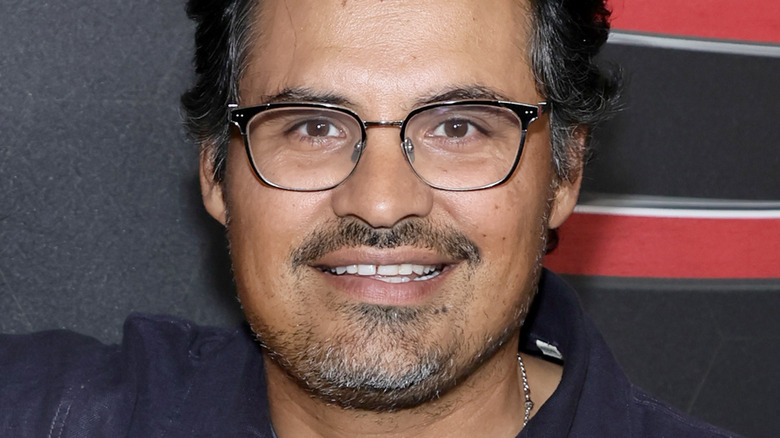 Theo Wargo/Getty Images
Michael Peña has played sidekicks, villains, and everything in between. MCU fans know him for playing Luis in "Ant-Man," but he's taken on a villainous role in the new Paramount+ film "Secret Headquarters." Here, he plays Argon — the adversary of Owen Wilson's character, Jack. Though the adults in the movie certainly face off more than a few times, Argon's greatest threat is a group of tech-savvy kids trying to escape his homicidal grip. Of course, these interactions led to just as many entertaining on-screen moments as they did for the actors off screen. Sometimes, all you need is a little smack talk from a kid to do your best work.
During an exclusive interview with Looper, Michael Peña discussed how playing a villain in "Secret Headquarters" differed from playing a sidekick in "Ant-Man." He and Jesse Williams (who plays Irons) also explained how the film's young actors helped enhance their work — and even instated a bit of competitiveness between the two groups.
From sidekick to villain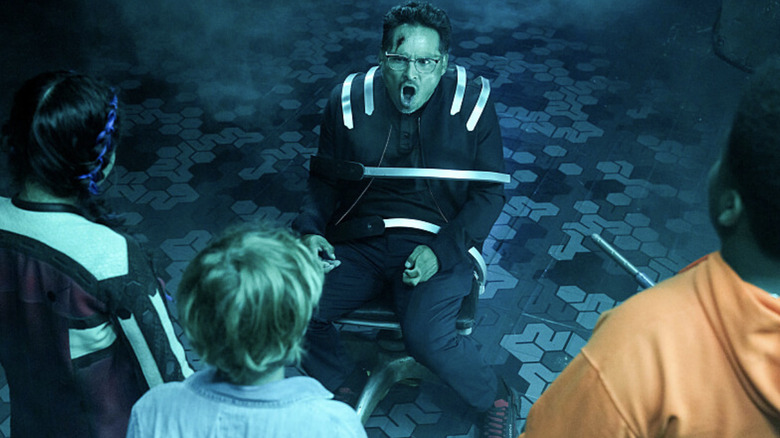 Paramount+
Making the leap from a superhero sidekick in "Ant-Man" to a full-fledged — albeit kid-friendly — villain in "Secret Headquarters" presented a fun challenge for Michael Peña. "It's interesting because it's definitely different," he said. "You're still trying to entertain people, but entertain them in a different way. The way he talks to the kids is like if they're annoying you, and they're like, 'Stop it, stop it' — that vibe, which is a playful kind of anger."
There's one real-life figure that Peña had in mind when he developed his character. He noted, "I thought of Martin Shkreli. That's what I thought of. Not necessarily his mannerisms, but the way he comes off. He has a huge button on this self-importance and this complex that you could see. It's clear as day, and justifications come left and right. That's the way that I thought this guy would be." According to NPR, Shkreli was convicted of fraud in 2017 for drastically hiking up the prices of the drug Daraprim — a common medicine used to ward off parasites in immunocompromised patients with diagnoses like AIDS. All in all, he's not exactly a guy you want to be compared to.
The kids are all right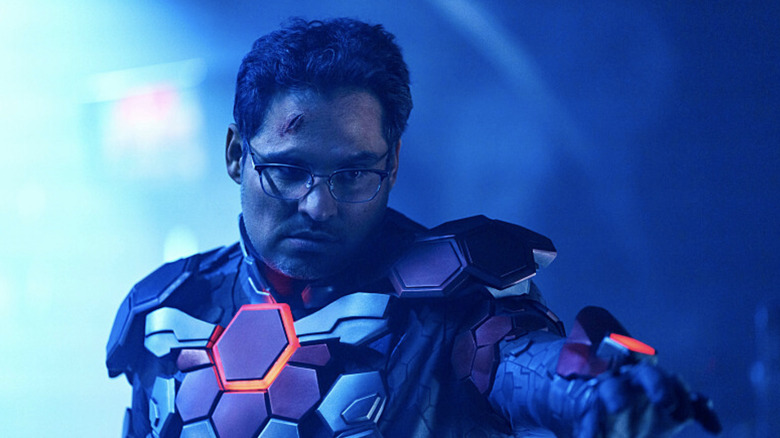 Paramount+
One of the defining characteristics of "Secret Headquarters" is the young cast. Jesse Williams said, "It was awesome working with them and juggling having to be intense and intimidating to them and making it a safe space." He added, "We have to do it in real life, and you're being physical sometimes, and also leaving room for the comic relief, leaving room for the audience, the kids watching the movie, to see themselves in that position and see a way out and think about what they would do."
As it turns out, kids can add a new breath of life to filming. Williams noted, "They put us in a lot of precarious positions. We're chasing them, but they end up turning the tide on us a few times. You [Michael Peña] said your first scene with them was them having you tied up, right?"
Peña responded, "Yeah. That was pretty good. And they were really good at being mean to me." He also shared that the young cast helped establish a different vibe on set than he'd originally anticipated. "After that, I was like, 'It's on right now. It's on like Donkey Kong, if you want to do it,' because the first day, the kid was like, Keith was like, and I was supposed to hold my breath. That's when I was like, 'Dude, this is too long, way too long, buddy.' And that's [what] set the tone for the remainder of the shoot."
"Secret Headquarters" is now exclusively streaming on Paramount+.