Who Did Supermodel Heidi Klum Play On Malcolm In The Middle?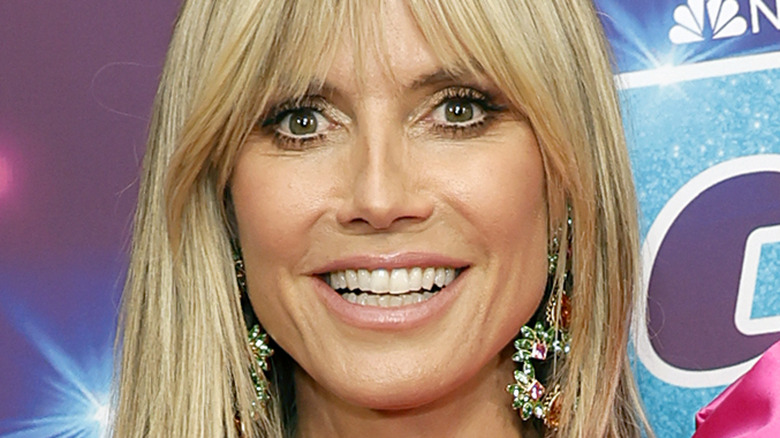 Frazer Harrison/Getty Images
"Malcolm in the Middle" was a popular sitcom on Fox during the early 2000s. The show has even received an overall 90% audience rating on Rotten Tomatoes, winning 7 Primetime Emmy Awards during its seven-season run. Fans watched Frankie Muniz's Malcolm try to grow up amongst the dysfunction and craziness of his family, which includes parents Hal (Bryan Cranston) and Lois (Jane Kaczmarek), younger brother Dewey (Erik Per Sullivan), older brother Reese (Justin Berfield), and eldest brother Francis (Christopher Masterson). The show revolves around a theme of what it's like to be a working, middle-class family with a bunch of crazy kids while struggling to make ends meet.
However, things work out in the end, satisfying most fans (via Reddit). Malcolm gets ready to head to Harvard, Reese sets his sights on becoming the high school janitor, and Francis gets a steady job but doesn't tell his parents so he can still appear like the wild child. Meanwhile, Dewey is focused on being a good older brother to his new sibling, Jamie (James and Lukas Rodriguez).
Like many other 2000s sitcoms, the show features guest appearances of those who would star in more prominent projects, like "The Flash" star you forgot was in "Malcolm in the Middle," Danielle Panabaker. Supermodel Heidi Klum even appeared on the show.
Heidi Klum played a toothless hockey player on Malcolm in the Middle
Supermodel and actress Heidi Klum appeared in an episode of "Malcolm in the Middle" in 2002. A lot happens in the episode as the family attends Hal's work company picnic. However, in Francis' storyline, Klum appears as a hockey player. It's a brief cameo but still notable.
It wasn't the first or last time Klum would have a guest spot on a popular television series. She appeared as herself on "How I Met Your Mother" and "Desperate Housewives" (via IMDb). Klum also was the supermodel who dominated her scenes on "Parks and Recreation" in 2013 as the character of Ulee Danssen. Most fans probably now know her best from her modeling career, being the longtime host of "Project Runway," and as one of the four judges on "America's Got Talent."
Aside from Klum and Danielle Panabaker, "Malcolm in the Middle" has featured other famous guests like Susan Sarandon, Bradley Whitford, Emma Stone, and even "Seinfeld" star Jason Alexander (via TV Insider).