Why Fantastic Beasts 2 Cast Jude Law As Dumbledore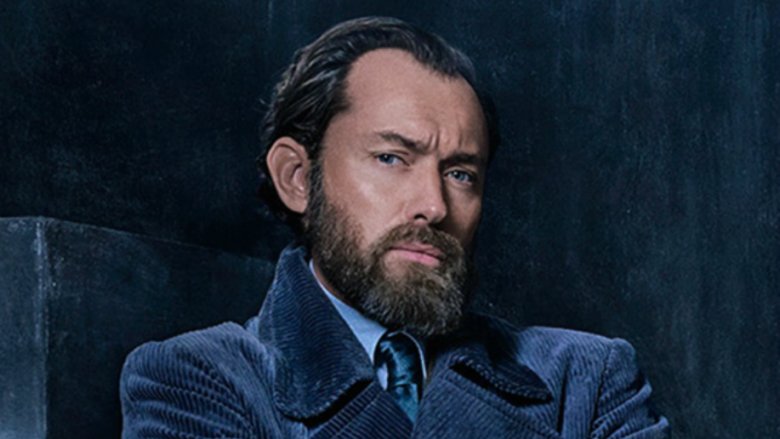 Warner Bros.
It takes more than the Elder Wand to make you Dumbledore. 
Jude Law will play a young version of the beloved Harry Potter character in Fantastic Beasts: The Crimes of Grindelwald, picking up for the late Richard Harris, who portrayed Dumbledore in the first two Potter movies, and Michael Gambon, who took over after Harris died in 2002.
Executive producer David Heyman explained what Law brings to the character in Entertainment Weekly.
"One of the reasons we chose Jude is he has many of the qualities we find in Dumbeldore in the Potter films," Heyman said. "He's got authority, he's got a twinkle in his eye, he's sometimes a bit elliptical. So you have that but also have this youthful energy and jubilance. So he brings that twinkle, mischief, authority, and power, but at the same time brings far more youthful energy to the film. You understand why he would be your favorite teacher and be someone you believe is an extraordinary wizard."
In The Crimes of Grindelwald, Dumbledore will team up with Newt Scamander (Eddie Redmayne) to hunt down the dark wizard Gellerg Grindelwald (Johnny Depp). Dumbledore and Grindelwald have a complicated history, and at one point, they were close friends. 
We got our first look at Law as Dumbledore in the cast photo released earlier this week. The movie will be the second of five planned films in the Harry Potter prequel series by author J.K. Rowling. And although the consensus is that Law makes for a great Dumbledore, many fans are calling for Depp's role to be recast. 
Fantastic Beasts: The Crimes of Grindelwald opens Nov. 16, 2018.