Jackass' Steve-O Sets The Record Straight On Toxic Bam Margera Rumors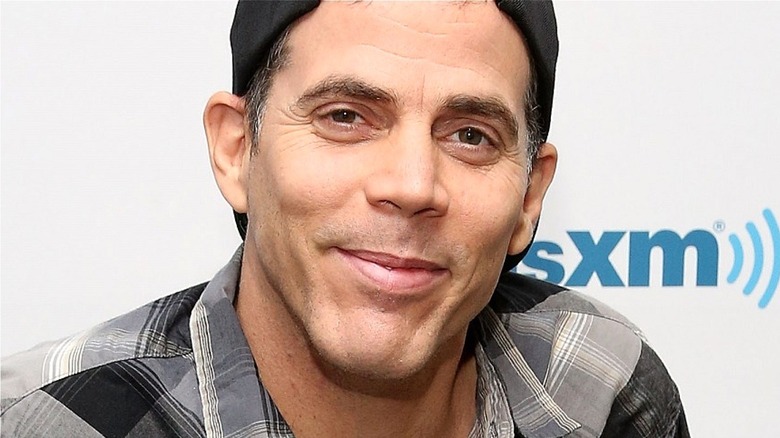 Marchant/Getty
Bam Margera has had quite a chaotic last couple of years. After fans noticed that Margera wasn't in the new "Jackass Forever" trailer, he began turning up in other places, like the daily front page of TMZ. He started to engage in a very public spat with Johnny Knoxville and director Jeff Tremaine, claiming that they forced him into a 90-day rehab program. After being prescribed more than a dozen medications by the rehab doctors, he said he began having suicidal thoughts (via TMZ).
Eight months after filing a wrongful termination lawsuit suing Johnny Knoxville, Paramount Pictures, MTV Networks, Jeff Tremaine, Spike Jonze, and others, the case was dismissed when a confidential settlement was reached (via The Hollywood Reporter). For a couple of months, Margera seemed in good spirits with a positive attitude, celebrating completion of a year of a drug and alcohol treatment program and moving in with his wife and son near the rehab center. But then he fled the court-appointed rehab center — twice — and family and friends were worried about him.
Despite the obvious bad blood between Margera and many of the people involved in the "Jackass" franchise, he still has a lot of love for his former co-star Steve-O, who shared an update of his old friend on his podcast.
Steve-O says Bam Margera was never under a conservatorship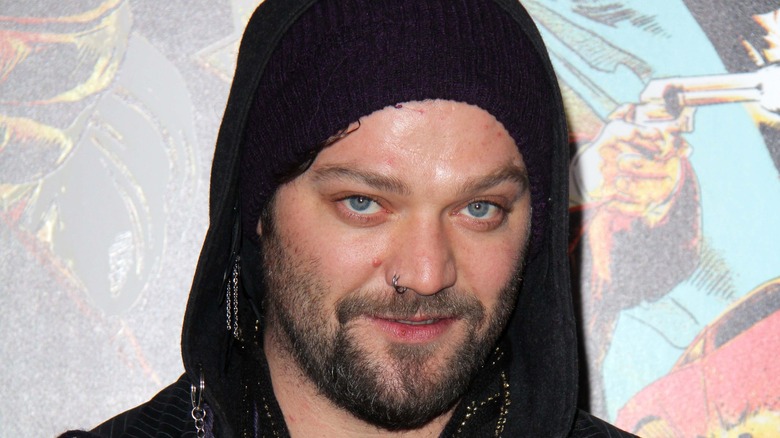 s_bukley/Shutterstock
On "Steve-O's Wild Ride! Podcast," Steve-O makes it clear that there have been many toxic rumors about Bam Margera that have been hurting Margera and those close to him and making his road to recovery even harder. "I would love to set the record straight that, number one, Bam has not ever been under a conservatorship," Steve-O said. "The temporary guardianship he was under did not ever have any financial implications, and what's come to be known as the 'Free Bam' movement has really been very toxic."
Steve-O goes on to actually talk with Margera, but it's an interview that he admits was recorded a while back. Therefore, it's unclear if the interview took place before or after Margera tried to leave the rehab center. But what is certain is that Margera's family feels similar to Steve-O, posting in part on Instagram that "The 'Free Bam' movement has caused confusion and threat to Bam and our families. Although we love sharing our lives with you, some things need to be handled privately, and treatment is one of them." Hopefully, Margera is finally getting the support he needs to get healthy once and for all.
If you or anyone you know is struggling with addiction issues, help is available. Visit the Substance Abuse and Mental Health Services Administration website or contact SAMHSA's National Helpline at 1-800-662-HELP (4357).