Why Is Bam Margera Not In The New Jackass Forever Trailer?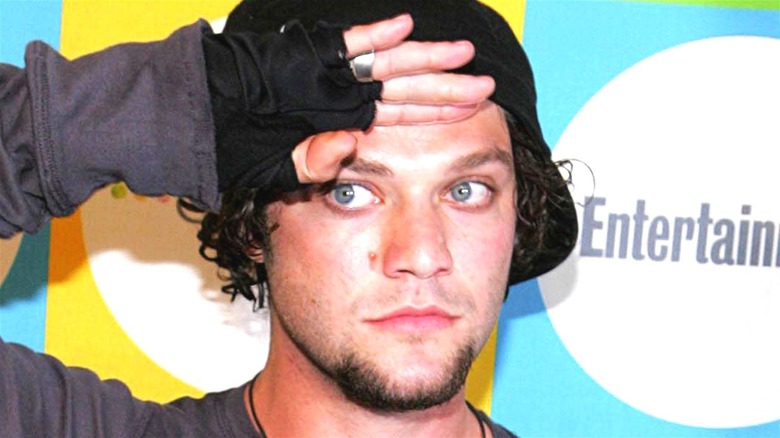 Shutterstock
Who would have thought that the cheerfully vulgar stunt show "Jackass" would prove to be one of the most enduring media properties of the 21st century? Whether or not you placed money on its success, the fourth feature-length film of the franchise (sixth if you count the movies released under the prestigious "Jackass Presents" banner) is set to debut on October 22, 2021. In fact, a brand-new trailer for "Jackass Forever" just dropped and if you're a long-time fan, you might have noticed a disappointing absence.
The trailer for "Jackass Forever" begins with a peppy song and title cards asking the question, "When was the last time you got together with old friends to laugh your asses off?" What follows is two minutes of pure tomfoolery as Johnny Knoxville, Steve-O, and "Jackass" team members old and new participate in a series of death-defying stunts that will have you wincing in discomfort and howling with laughter in equal measure. It's clear, though, that one old friend is missing from the chaos: Bam Margera.
Not only is Margera absent from the teases for "Jackass Forever" itself, but he's also not prominently featured in any of the archival footage that appears in the trailer. If you grew up watching him on "Jackass" or his spin-off series "Viva La Bam," you're likely curious about his absence.
Here's why Bam Margera isn't in the trailer for "Jackass Forever."
The reason Margera won't be appearing in Jackass Forever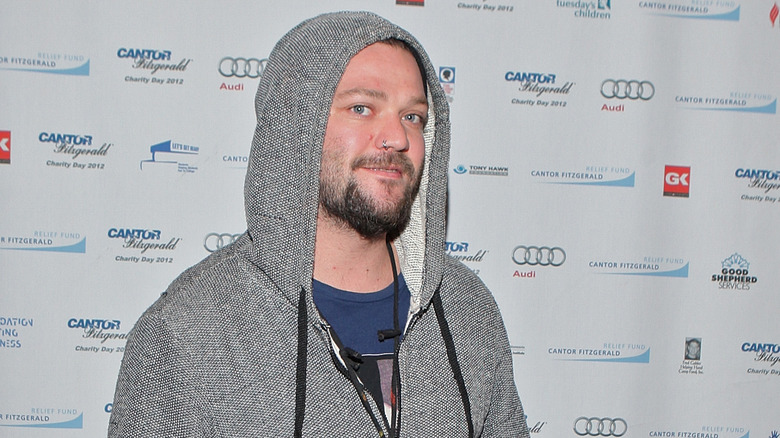 Jeff Schear/Getty Images
Back in February 2021, Margera posted a series of videos to his personal Instagram page claiming, among other things, that he had been booted from the production of "Jackass Forever" (via TMZ).
"'Jackass' does not care about me. Understand that, ladies and gentlemen ..." Margera said in the video. He went on to claim, "It was like my family, it won't let me in because they say I'm out there being a jackass on TMZ. So I can't be in 'Jackass' because I'm out there being a jackass?"
In April, TMZ followed up with Margera about this relationship with the film. During a taped interview, Margera claimed that he was pressured by somebody in production to do a 90-day stint in rehab, which resulted in him being placed on a number of different medications. Margera says this led to him experiencing "suicidal tendencies."
Margera told TMZ, "What's the point of a five million dollar contract that I have to walk on eggshells and jump through your hoops — which is already impossible — to obey if I'm dead?"
Margera called the experience "torture" and implied that he planned on taking legal action against production. The fallout was disappointing to Margera, who told TMZ, "It's supposed to be a f—ing reunion ... to pay our respects to Ryan Dunn." Dunn, one of the original stars of the franchise, died in 2011.
During his criticism of the film's production, Margera called out several members of the crew specifically, including Johnny Knoxville. Director Jeff Tremaine ended up filing a restraining order against Margera (via TMZ). 
Knoxville would later go on to address the conflict.
If you or anyone you know is having suicidal thoughts, please call the National Suicide Prevention Lifeline​ at​ 1-800-273-TALK (8255)​.
Johnny Knoxville offers his thoughts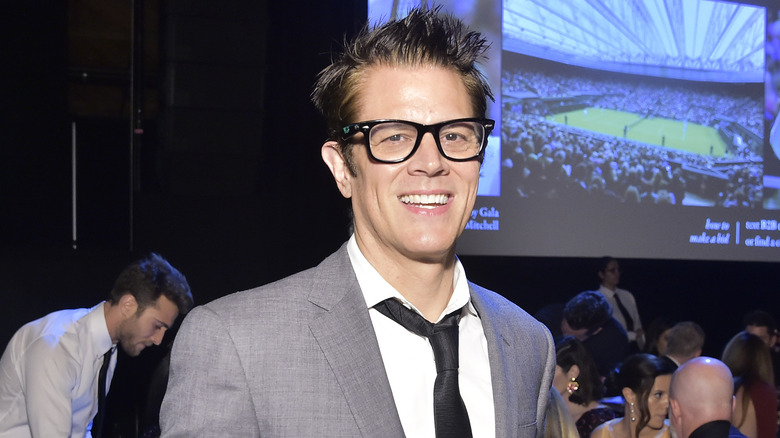 Stefanie Keenan/Getty Images
During a May 2021 profile in GQ, Knoxville took the time to touch on Margera's accusations and ultimate absence from "Jackass Forever." Although he didn't delve deep into the details of the situation, it's clear that the episode was painful for Knoxville.
"We want Bam to be happy and healthy and get the help he needs," Knoxville is quoted as saying. "We tried to push that along. I think that's all I really want to say about it." When writer Sam Schube followed up with Knoxville in the aftermath of the specific allegations made by Margera, Knoxville responded, "I don't want to get into public back-and-forth with Bam ... I just want him to get better."
Unfortunately, it appears that this irreconcilable conflict is the reason that there's no sight of Bam Margera in the "Jackass Forever" trailer. The situation is certainly a sad one, especially for longtime fans of the franchise, and even more so for Knoxville and Margera themselves.
Speaking generally about mental health and substance abuse issues that various cast members have faced over the years, Knoxville said, "I think each of us was responsible for his own actions ... And when someone's struggling, everyone tries to help that person. And at the end of the day, that person has to want help. Sometimes they don't. Yet."
"Jackass Forever" is slated to hit theaters on October 22, 2021.
If you or anyone you know is struggling with addiction issues, help is available. Visit the Substance Abuse and Mental Health Services Administration website or contact SAMHSA's National Helpline at 1-800-662-HELP (4357).