Lee Pace Describes The Unexpected Movie Mashup That Bodies Bodies Bodies Resembles - Exclusive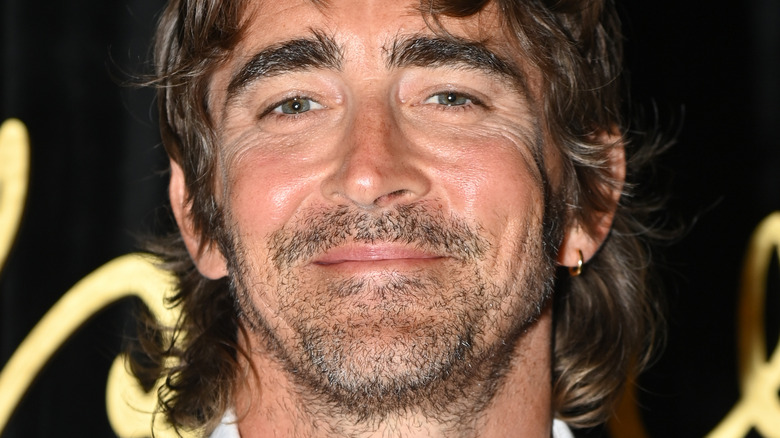 Pascal Le Segretain/Getty Images
Grab your glow sticks, because there's a new slasher movie in town, and it's a game-changer. "Bodies Bodies Bodies" is a whodunnit for the new generation, nailing the generational horror-satire angle that "Scream" introduced in the '90s. Enter Lee Pace, who plays Greg — the much older boyfriend of Alice (Rachel Sennott) who serves to contrast the Gen Z archetypes we see throughout the film. While "Bodies Bodies Bodies" is a breath of fresh air in the horror genre that churns out a significant amount of repetitive content, there are two films that encapsulate the vibe of the movie.
During an exclusive interview with Looper, Pace summed up "Bodies Bodies Bodies" by describing the mashup of a pop culture staple film and a classic novel that the film emulates. He also explained the ins and outs of his character, Greg, and how he fits in with the film's younger Gen Z characters. 
She doesn't even go here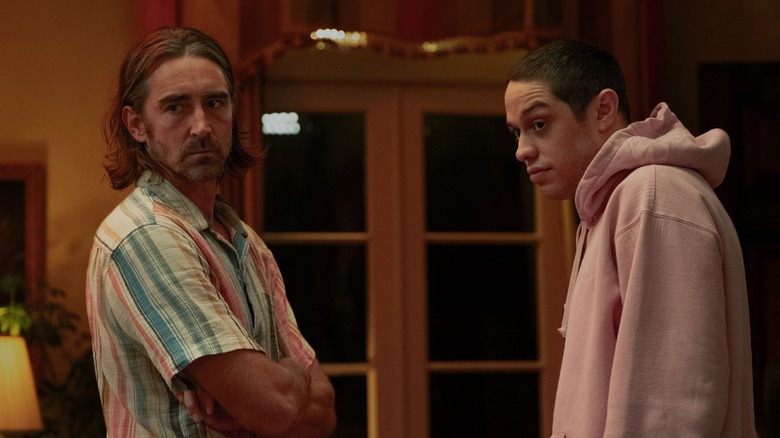 A24
When it comes to what audiences will love about the film, Lee Pace said, "I definitely think Gen Zers will like seeing it no matter what kind of movies they're generally into because it's my impression that they like watching themselves. But I can't say that definitively, obviously."
"Bodies Bodies Bodies" is a unique film in its own right, but Pace noted two classic films that the movie perfectly emulates — and it's pretty accurate when you stop to think about it. "[Director] Halina [Reijn] says that it's a mix of 'Mean Girls' and 'Lord of the Flies,' which is a really funny middle ground for the film," Pace explained. "As slashery as it is, it's really a satire, in a way, of Gen Z people — of self-involvedness and an inability to avoid [the] chaos that we can see in our culture now. All you have to do is open your Twitter."
It's all fun and games until someone gets killed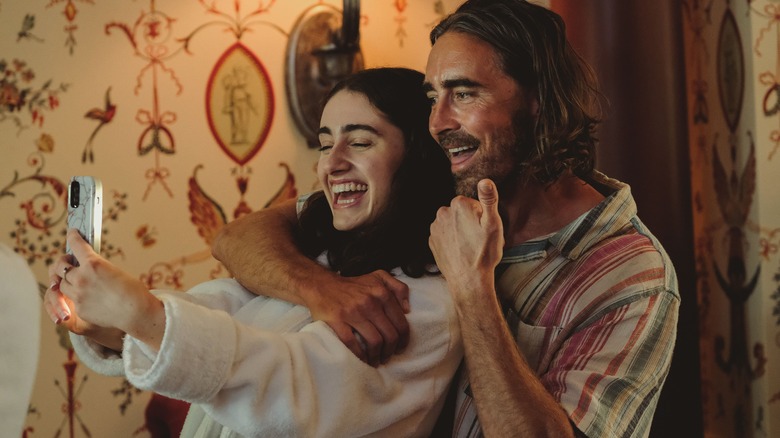 A24
Lee Pace's character, Greg, is a bit of the odd man out in the film, as the only older adult in the group of Gen Z. "Greg is a lot like me — the character I play, Greg — in that he's down for the experience. He knows he's a little different than them, but he also is curious about them and eager to meet them where they are [and] not try to interfere with the vibe that they've got going," Pace explained. "He's happy to get on the page that they're on — which is, for the beginning of the movie, he's having a great time." 
Before things go to hell, Greg is living his best life. "He's got this sexy new romance with Alice. They've known each other for two weeks, which, as we all know, is the sexiest time of any relationship," Pace joked. "There's nothing to complain about. He's enjoying learning the TikTok dances and the carefree environment of being young and without worry."
"Bodies Bodies Bodies" is now playing in select theaters with a nationwide release coming August 12.