Ashton Kutcher Grabbed More Props From That '70s Show's Set Than You Probably Thought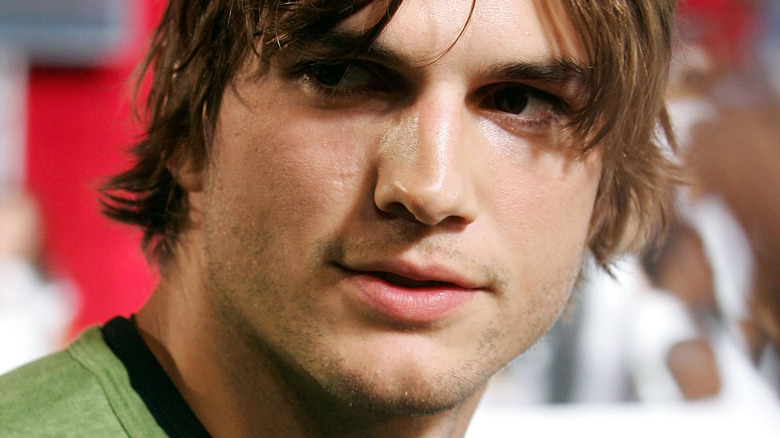 Frazer Harrison/Getty Images
Starring as the engagingly air-headed Michael Kelso on Fox's hit sitcom "That '70s Show," Ashton Kutcher began his career far from the bright lights of Hollywood. The truth is, during his time as a student at the University of Iowa in 1997, Kutcher was spotted by a talent scout in one of Iowa City's downtown bars. After winning a local modeling competition and moving to New York City, his modeling career shifted into high gear. It quickly led to his being cast in "That '70s Show," along with his future wife, Mila Kunis.
As it turns out, however, Kutcher came to the show having no idea what its many 1970s references were referring to. As he explains in this YouTube clip of the cast roundtable celebrating Fox's 25th anniversary, he was thrown off due to the show having a completely different title before it began airing: "I was reading for a bunch of different pilots at the time, and the really weird thing was — because [the series] wasn't called 'That '70s Show' at that time, it was 'Teenage Wasteland' — honestly half the references I didn't understand." He went on to add that the only bit of '70's lore he did comprehend was "... smoking weed in the basement." And while many actors admit to swiping a prop or two when they leave a show, Kutcher seems to have latched onto more than his share of goodies.
According to Mila Kunis, Kutcher pilfered items from the That '70s Show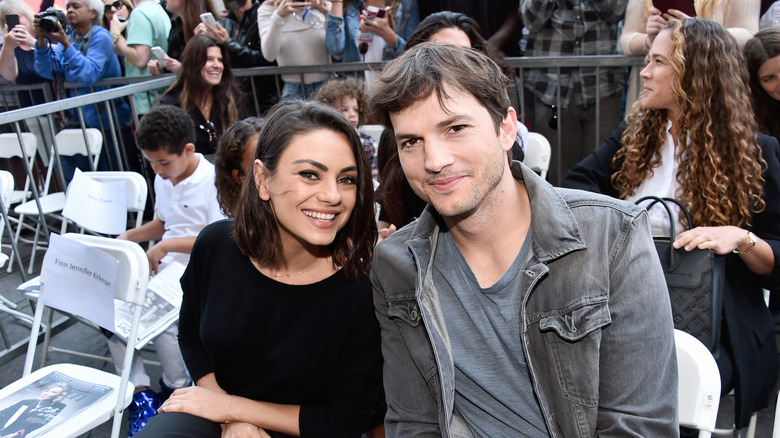 Alberto E. Rodriguez/Getty Images
So, when Ashton Kutcher left "That '70s Show," how was he finally nailed for grabbing handfuls of props? While Mila Kunis was being interviewed on "Hot Ones," the host brought up Kutcher's claim that he had gotten rid of props from his time on "That '70s Show." This comment, of course, implies that he took several things as he left, including multiple iterations of the trucker caps he sported during the show's run.
But as it turns out, Kunis begged to differ with her hubby's claim that he isn't hoarding props from the series. She declares to the off-camera Kutcher, "What are you talking about? You didn't get rid of anything. You have plenty of trucker hats. And the entire '70s wardrobe is downstairs." So, while he may insist that he no longer has his stash of memorabilia from the show, the contrary claim has left him red-handed.