The Real Reason Ashton Kutcher Left That '70s Show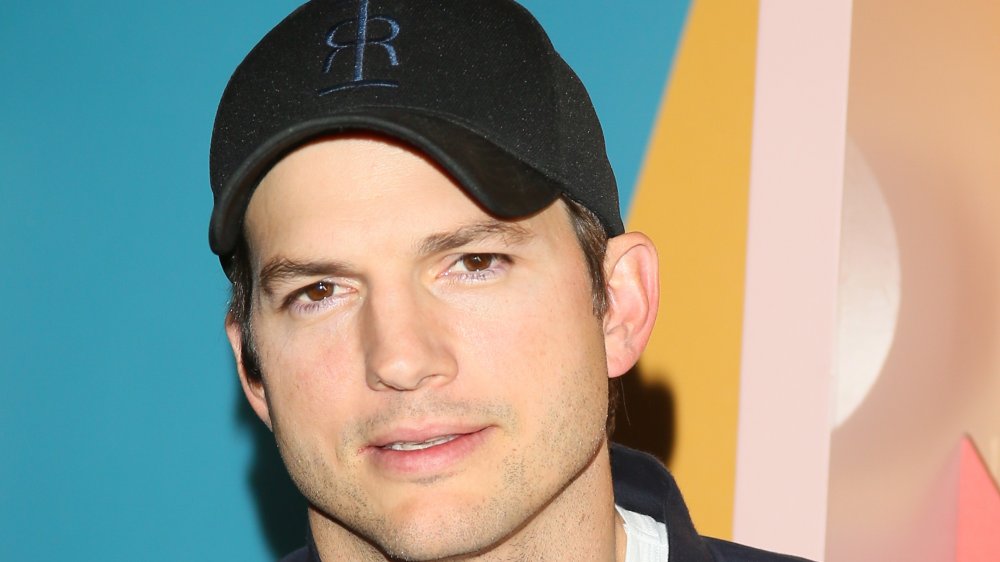 Jean Baptiste Lacroix/Getty Images
For over two decades, actor Ashton Kutcher has remained a consistent household name, padding his résumé along the way with impressive job titles that include producer, writer, and entrepreneur.
But teenagers today might not realize that Kutcher landed his first big Hollywood break playing the dim-witted but lovable Kelso on the hit '90s sitcom That '70s Show.
Set in 1976, the show centered around six teenage friends who did almost everything together in the fictional small town of Point Place, Wisconsin. During its eight-season-run, the sitcom turned into one of Fox network's flagship shows, becoming their second-longest-running live-action sitcom ever behind Married ... with Children. 
In addition to helping Kutcher's rise, the show was also a major career stepping stone for a cast that included notable actors like Topher Grace, Mila Kunis, Wilmer Valderrama, Laura Prepon, and Danny Masterson. As with any hit television show, however, as the cast members transcend the vehicle that made them famous, they start to find work elsewhere. 
Ashton Kutcher gets written off That '70s Show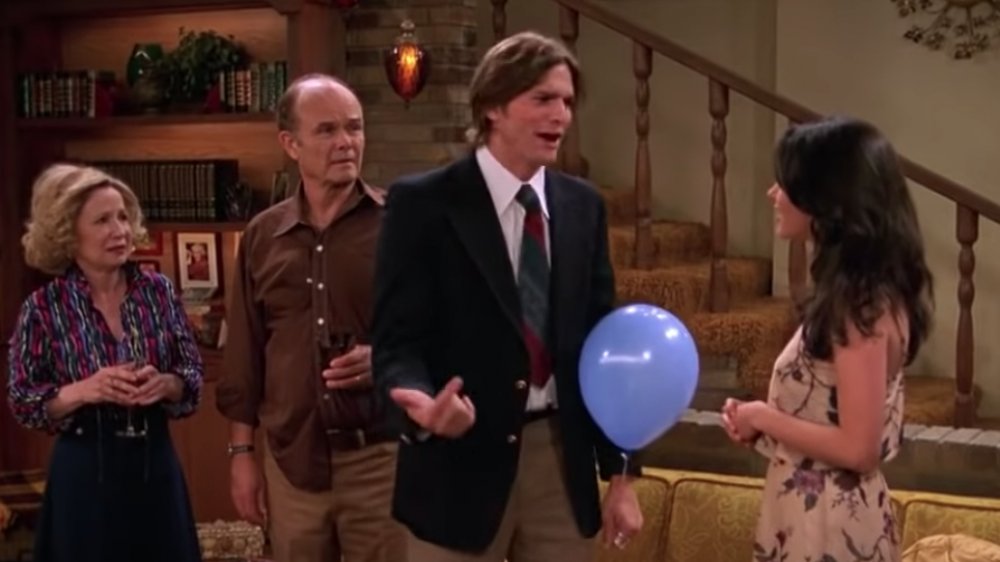 The Carsey-Werner Company
As That '70s Show grew in popularity, so did Kutcher's star rise. Soon the Iowa-born model turned actor landed starring roles in movies like Dude, Where's My Car?, The Butterfly Effect, and Guess Who. While working on the sitcom, Kutcher also co-created, hosted, and produced the 2003 celebrity prank show Punk'd, which became so popular it landed its own urban dictionary definition and was rebooted in 2020 with Chance the Rapper taking over the hosting chair.
All this newfound success, along with his fellow cast member Topher Grace leaving to pursue more ambitious projects, inspired Kutcher to call it quits after seven seasons.
When Grace left the show, his character Eric Forman was sent to teach in Africa to receive a fully-funded college education. Grace did not appear again until the series finale. After Kutcher did not renew his contract for the eighth and final season of the show, his character moved to Chicago to be closer to his daughter and accepted a job working as a security guard at the Playboy Club. Kutcher appeared as a recurring guest star in the final season and returned for the series finale.
What Ashton Kutcher's been doing since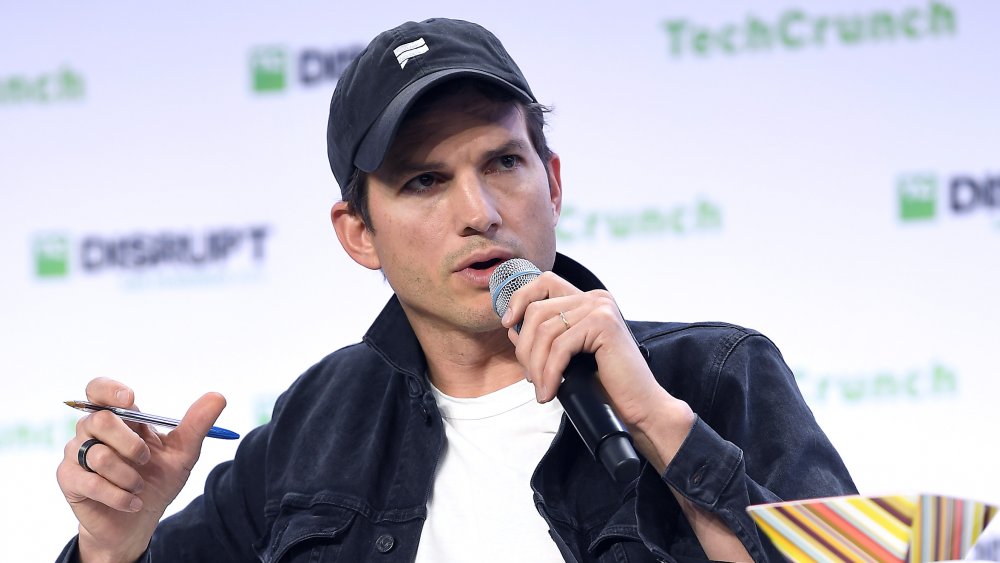 Steve Jennings/Getty Images
Since his That '70s Show departure, Kutcher has done impressive work both in and out of the limelight. Kutcher co-founded an organization with his then-wife Demi Moore called DNA (short for Demi N Ashton) to help put an end to child trafficking and sexual exploitation around the world. He returned to television in 2011 to star alongside Jon Cryer on Two and a Half Men, replacing a then-very well compensated, but erratic, Charlie Sheen. 
Kutcher then married and had two children with his former That '70s Show co-star Mila Kunis. He's also produced and starred in the Netflix series The Ranch, portrayed Apple co-founder Steve Jobs in the film Jobs, and even co-founded two very lucrative venture capital funds. Though it may be hard to part ways with the job that gave you your big break, for Kutcher, after two decades, it looks like his choice wasn't such a bad career move after all.