Neil Patrick Harris Agreed To Be In Harold & Kumar Go To White Castle Under One Condition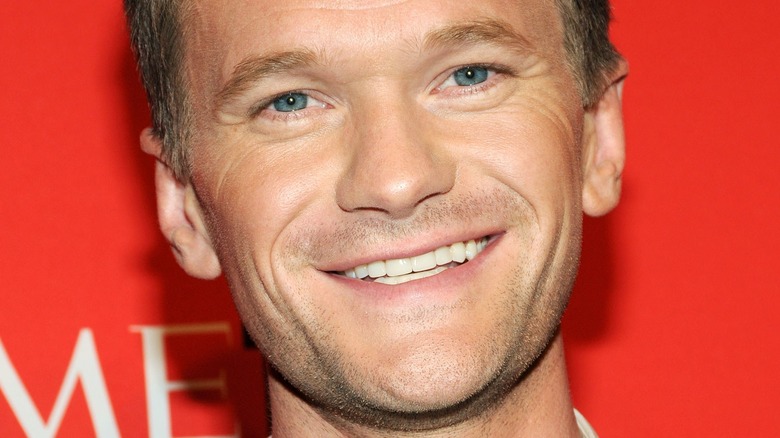 Everett Collection/Shutterstock
"Harold & Kumar Go to White Castle" is a movie that broke new ground in the stoner comedy subgenre (via Collider). While there had been plenty of movies in the '90s and '00s that followed a hapless group of slackers as they strived toward a goal that was probably not that important, what sets this particular film apart is that both of its stars were Asian-American. Furthermore, the success of the franchise, which led to two subsequent sequels, proved that this wasn't the scary prospect that Hollywood might have believed it was. That's pretty impressive for a movie that basically began as one giant hamburger commercial.
One of the most iconic elements of "Harold & Kumar Go to White Castle" was the gut-busting supporting turn from established actor Neil Patrick Harris. Since John Cho and Kal Penn were best known at the time for playing side characters in "American Pie" and "Van Wilder," respectively, to see the two working with a silly version of a major '90s TV star was a welcome surprise for audiences. However, Harris only agreed to play himself in the movie with one stipulation firmly in mind.
Neil Patrick Harris wanted to make fun of himself
Neil Patrick Harris sat down with GQ to talk about some of his most iconic and memorable roles, and "Harold & Kumar Go to White Castle" was one of the first to come up. Hilariously, Harris wasn't even aware initially that he'd been written into the movie, which had a different working title at the time. In any case, once he was up to speed, Harris decided he'd rather play himself than have someone else portraying him. "My only demand was that I would sign up, and then they wouldn't then rewrite it and change it," said Harris. "Because as much as I want to take the p*** out of myself, I still want to respect the work."
It's admirable of Harris that he had no problem with taking himself down a peg in a major comedy film. Fans who have seen "Harold & Kumar Go to White Castle" will recall that the movie portrays the actor as a drug-fueled maniac and car thief. Harris would go on to reprise this exaggerated version of himself in both sequels as well.
"I had to play this really, yeah, messed-up version of myself, and they let me improvise a bunch," Harris recalled. "So I was licking things and dry-humping things. Just a normal day at work." Considering the resurgence in his career that eventually followed, it would seem that Harris got more than just a bit of fun and a paycheck out of the movie after all.