The Real Reason Kal Penn Left House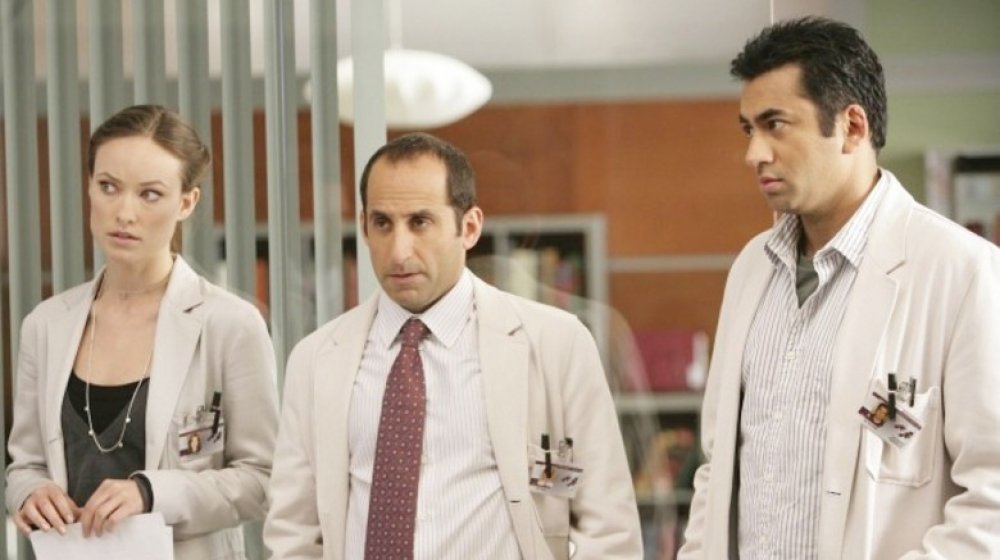 Fox
The last couple of decades have seen no shortage of compelling medical dramas, but for our money, the best of them just might be House, M.D. The series, which ran for eight seasons between 2004 and 2012 on Fox, starred Hugh Laurie as Dr. Gregory House, a brilliant diagnostician at New Jersey's (fictional) Princeton–Plainsboro Teaching Hospital. Seemingly capable of diagnosing virtually any condition with his outside-the-box approach and his firm belief that "everybody lies," House wasn't just the smartest guy in whatever room he happened to occupy — he also had a bum leg, a crippling opiate addiction, and a bedside manner that seemed to have only two modes, "dismissive" and "confrontational."
House was helped by a team of crack assistants that, for the series' first three seasons, consisted of intensivist Dr. Robert Chase (Jesse Spencer), immunologist Dr. Allison Cameron (Jennifer Morrison), and neurologist Dr. Eric Foreman (Omar Epps). Following a shakeup at the end of the third season in which Chase and Cameron left the team and Foreman was promoted, House set about selecting a new team — a process that, of course, was incredibly difficult and often humiliating for all 40 applicants. Eventually, three made the final cut: Internist Dr. Remy Hadley (Olivia Wilde), plastic surgeon Dr. Chris Taub (Peter Jacobson), and sports medicine specialist Dr. Lawrence Kutner (Kal Penn).
Although the new team was made up of pretty severely clashing personalities, things seemed fine until near the end of season 5 when, in the episode "Simple Explanation," Kutner, despite having shown no outward sign that anything was wrong, committed suicide by gunshot to the head. The development was milked for plenty of drama within the narrative of House, but fans immediately wanted to know what had happened with Penn. Why did he depart the series?
Kal Penn left House to serve in the Obama White House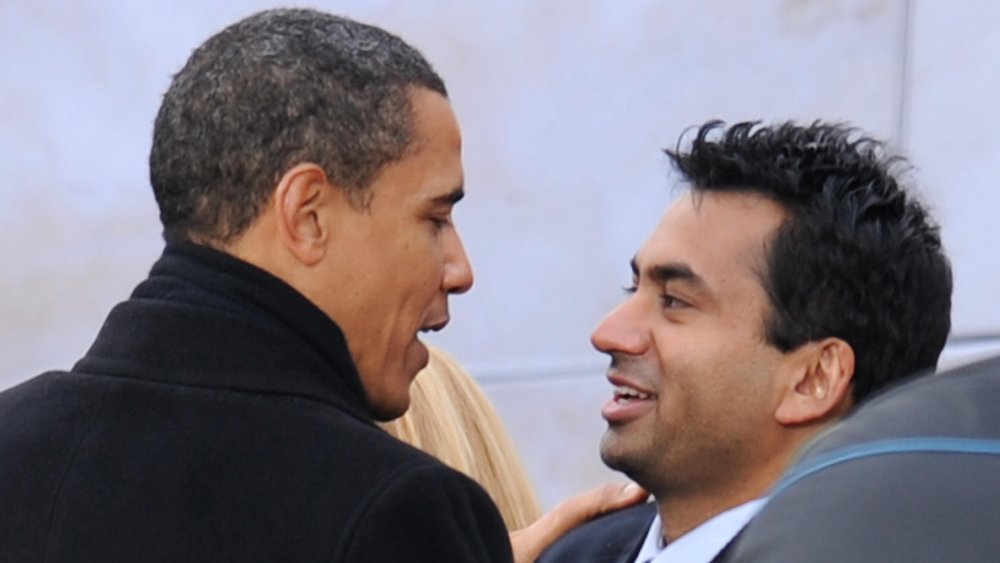 Robyn Beck/Getty Images
For Penn's decision to leave, fans can pretty much thank Wilde. The two were friendly on set, and in 2007, Wilde invited Penn to attend an event in support of then-presidential candidate Barack Obama. As Penn explained to NPR in 2019, he had read Obama's book, but "[wasn't] interested in getting involved in politics." That changed as the candidate's momentum began to snowball.
"So, I went to this event with her, really actually liked it ... [and] was enamored enough by his campaign. So [decided to] do three days [of campaigning] in Iowa before the caucuses ... And then he won," Penn remembered. Referring to his role in the Harold and Kumar movies, the actor continued, "And there was an opportunity to serve in the White House, and ... you know, what are you gonna say, 'No, Mr. President, I have another stoner movie to make?'"
Penn served for two years in the White House Office of Public Engagement as a liaison to young voters. In an interview with ABC News shortly before his tenure ended, he called the opportunity to serve his country "awe-inspiring," and summed up what he felt he had learned from the experience. "I think what I've seen is that there is a realization that change is not a light switch," he said. "That if it was easy to flip on a light switch and change everything someone would have done it before, and it's actually a very laborious process, it's very slow. I wouldn't say it's disillusionment, I would say it's understanding the process."
What has Kal Penn been doing since leaving the White House?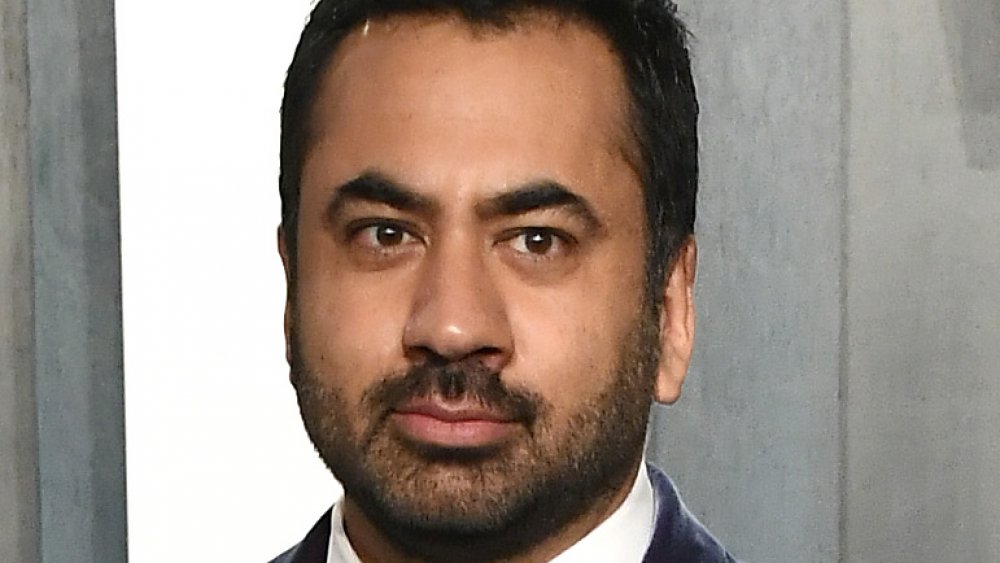 Frazer Harrison/Getty Images
Since stepping down from his position in 2011, Penn has returned to acting — in fact, he didn't even wait quite that long. In June 2010, he took a break from his White House duties to shoot A Very Harold & Kumar 3D Christmas, returning to his post when filming was completed (It turned out he did have another stoner movie to make). Since, he's appeared in features such as The Sisterhood of Night, The Girl in the Photographs, and The Layover.
Penn has also been a regular presence on the small screen. He's been seen in recurring roles on a ton of series, including How I Met Your Mother, New Girl, and The Big Bang Theory. He also starred in a main role in the political drama Designated Survivor, in which he portrayed Seth Wright, the White House Communications Director. More recently, he landed a main role on the NBC comedy Sunnyside, and he'll soon be seen in the upcoming Silence of the Lambs sequel series Clarice, opposite Rebecca Breeds in the title role.

Penn is a pretty busy guy, and Hollywood has certainly been good to him, but in his conversation with ABC News, he expressed no regrets about his two-year detour into politics."What I love and am passionate about with service," he explained, "is this concept that, yes, we elect officials, but things don't actually get done until we put our boots to the ground and become part of that solution."
Let nobody ever say that Kal Penn doesn't put his money where his mouth is.