The Iconic Comedy That Saved Neil Patrick Harris' Career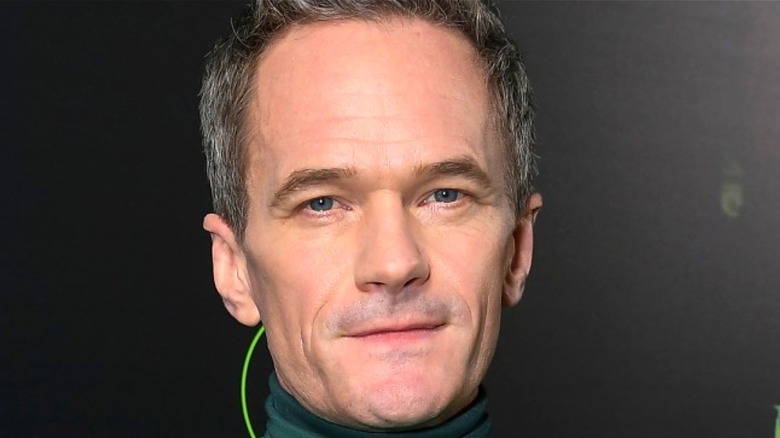 Steve Jennings/Getty Images
After "Doogie Howser, M.D." ended in 1993 following four seasons, Neil Patrick Harris had a hard time finding roles that suited his considerable talents. Sure, he got to be in movies like "Starship Troopers" and "Undercover Brother," and was still a celebrated stage actor on Broadway. But a string of TV films and an NBC sitcom, "Stark Raving Mad," that was canceled after just one season, hinted at his low ranking in Hollywood.
As the actor told The New York Times in 2006, "I was only getting jobs I was offered, not the ones I was auditioning for, because I had previous baggage." It was hard for studios and casting agents to stop seeing him as Doogie Howser and to pick up on how Harris was the kind of rare talent who could act, sing, dance, do magic, and actually be funny. He got to be in cult projects and stage productions, yet nothing altered his public image as Doogie.
This all changed when Harris appeared in a sleeper hit stoner comedy from the 2000s.
Harold & Kumar helped bury Harris' status as Doogie Howser
For so long, Neil Patrick Harris had been Doogie Howser to mainstream audiences. However, his appearance in 2004's "Harold & Kumar Go to White Castle," as described by Vanity Fair, "burned that all to the ground in three short scenes." Jon Hurwitz and Hayden Schlossberg, who teamed up to write the film, had been nervous that Harris would think the version of himself in the movie was insulting, but the actor responded positively to the concept (via Bustle). The rest is history.
In "Harold & Kumar," Harris plays a hard-partying, chaotic version of his real celebrity identity who loves erotic dancers and drugs. He even steals Harold (John Cho) and Kumar's (Kal Penn) car while on a bender, only returning it later after an intense night.
Ultimately the actor's over-the-top parody created a whole new generation of fans who hadn't even grown up on "Doogie Howser, M.D." The character proved so popular that Harris returned for subsequent sequels, including "Harold & Kumar Escape From Guantanamo Bay." Shortly after the first film premiered, the actor was also cast in the hit CBS sitcom "How I Met Your Mother" as Barney Stinson. With the words "Suit up!," Stinson became a breakout character, cementing Harris' status as a pop culture icon separate from Doogie Howser.