Ezra Miller May Have Offered Up Another Nail In The Flash Film's Coffin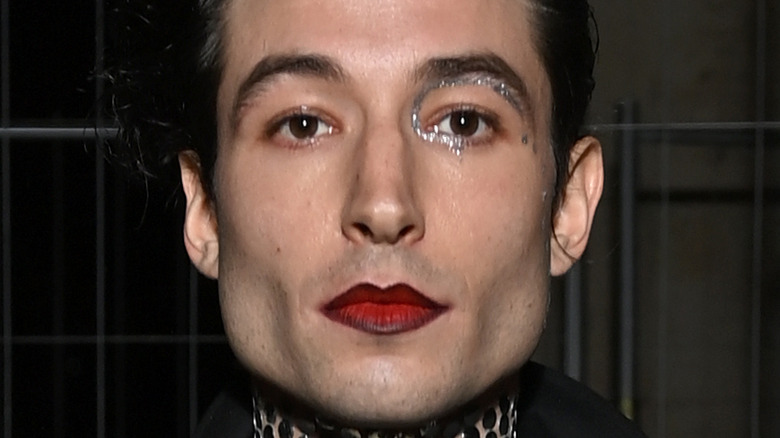 Pascal Le Segretain/Getty Images
After the latest reports regarding Ezra Miller, the actor's future projects are again in question. Having been delayed multiple times, DC fans continue to wonder about the fate of "The Flash," especially in light of the scandalous stories plaguing Miller, its star, for the past two years. Rumored to be an intended reset point for the DC Extended Universe based on the iconic "Flashpoint" storyline from the comics, "The Flash" is currently set for release in June 2023. However, with the future of the DCEU somewhat in the air after the cancelation of "Batgirl" by Warner Bros. Discovery and reports of misconduct following Miller across the globe, fans may understandably be concerned that "The Flash" will be scrapped.
Trouble began to brew for Miller in April 2020 when a video surfaced that appeared to show the actor choking a woman. While visiting Hawaii early this year, Miller was involved in two disturbances, and Hawaii Police arrested them on March 28, charging them with harassment and disorderly conduct. They were arrested a second time only weeks later for second-degree assault. Then, in June, two Native American activists obtained a protective order for their 18-year-old child, Tokata Iron Eyes, in which it was alleged Miller had been "psychologically manipulating" and "physically intimidating" Tokata, though the court could not locate Miller to serve them the order. Tokata Iron Eyes, also an activist, has apparently denied the allegations, referring to Miller in an unverified Instagram post as a "comrade" and writing, "My father and his allegations hold no weight and are frankly transphobic."
Now, a new charge has been brought against the embattled star, and it may be yet another nail in the coffin for "The Flash."
Ezra Miller has been charged with felony burglary in Vermont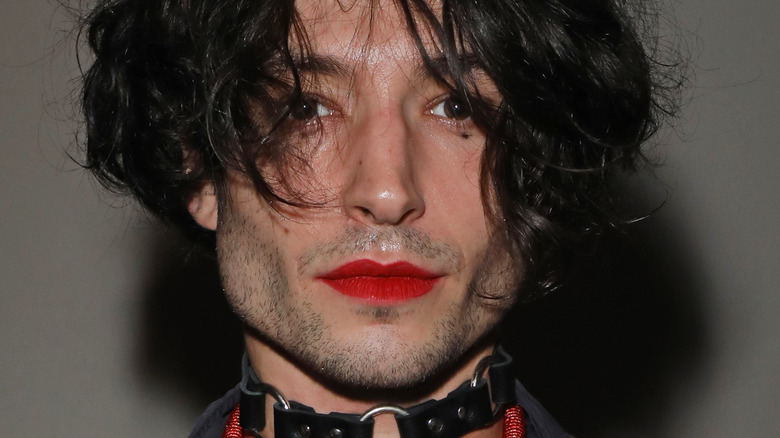 David M. Benett/Getty Images
A Vermont State Police report today (via Deadline) reported that Ezra Miller has been charged with felony burglary in the town of Stamford. The report states Vermont State Police received a complaint on May 1 at 5:55 p.m. from a local residence. According to police, "The initial findings indicated that several bottles of alcohol were taken from within the residence while the homeowners were not present." The report went on to state that Miller was located the evening of August 7 and issued a citation to appear in court on September 26.
The alleged burglary is only the latest concerning report to emerge regarding Miller. On top of the concerning situation involving Tokata Iron Eyes, Miller has been the subject of several reports in the past several months. On June 16, a 12-year-old in Massachusetts and her mother were granted a temporary harassment prevention order against Miller, alleging that they brandished a gun and made uncomfortable comments to the child while visiting a neighbor of the family. Then, on June 23, Rolling Stone reported that Miller was housing a 25-year-old mother and her three small children on their Vermont farm. The mother claimed the "Justice League" star was hiding her from a violently abusive ex-boyfriend, but the Rolling Stone report also alleged both that unsecured assault rifles were strewn about the farmhouse and that a 1-year-old put a "loose bullet" in her mouth.
While it's unclear what has motivated Miller's erratic behavior, it's certainly an unprecedented situation for Warner Bros. as well. The studio has been cleaning house lately, and while "The Flash" is currently still in its release pipeline, that may well change, especially if Miller should be convicted of any crimes with which they've been charged.
If you or someone you know is dealing with domestic abuse, you can call the National Domestic Violence Hotline at 1−800−799−7233. You can also find more information, resources, and support at their website.