Logan Lerman Reveals His True Thoughts On The Percy Jackson Reboot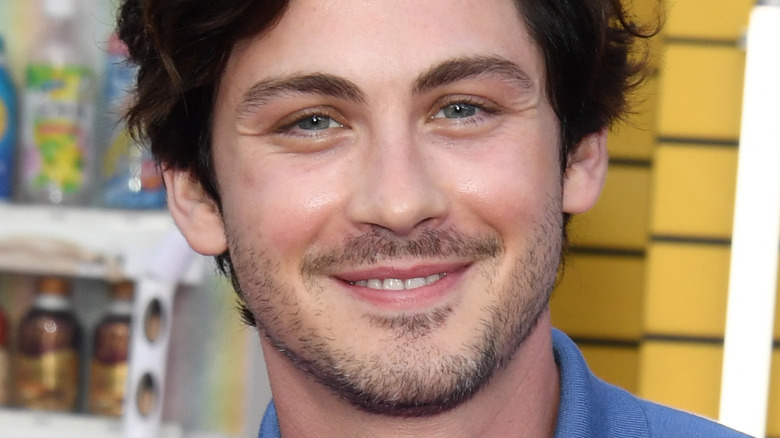 Jon Kopaloff/Getty Images
When "Percy Jackson & The Olympians: The Lightning Thief" was released in 2010, fans and 20th Century Fox had big dreams. Hoping it would become the next big youth fantasy sensation, they even employed Chris Columbus, the same director as the first two "Harry Potter" films. However, "Percy Jackson" did not have its author's approval and active participation, with Rick Riordan penning a scathing response to Disney and tweeting in 2020, "well, to you guys, it's a couple hours' entertainment. To me, it's my life's work going through a meat grinder when I pleaded with them not to do it. So yeah. But it's fine. All fine. We're gonna fix it soon" (via Entertainment Weekly).
Logan Lerman, who starred as the lead in the "Percy Jackson" films, didn't know much about the popular book series. Still, he recalled in 2010 that he "received the script one day, and I saw Chris Columbus' name right below the title, and that's when I pretty much knew I want to be a part of it," he told Empire Magazine. Despite being a disappointment to the studios, a sequel was greenlit, which did even worse than the first film (via Rotten Tomatoes). No one was surprised when Lerman was asked about the third film by MTV News in 2014 and responded with, "It's not happening." But eight years later, with Disney+ beginning filming on a new "Percy Jackson" series, Lerman has some thoughts on the reboot.
Lerman is thrilled for the new Disney+ series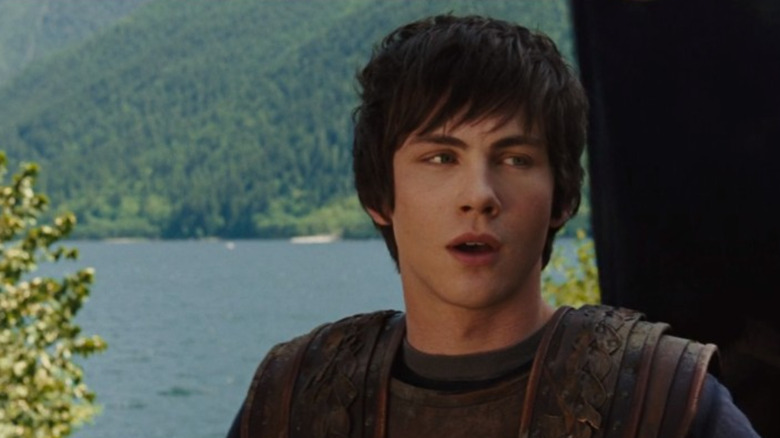 20th Century Fox
When "Percy Jackson" writer Rick Riordan confirmed in 2020 that a Disney+ series was in the works, book fans were thrilled that they might finally see a faithful adaptation of the series. But Logan Lerman also made his feelings about the reboot clear. "I'm really excited. I'm curious to see it. I think everything I've seen so far, like casting, and how they're doing it, and that Rick [Riordan] is running it. It just makes me happy, makes me happy for the fans and excited for this new generation to watch it," he told The Hollywood Reporter.
With 13-year-old Walker Scobell cast as Percy, the Disney+ series found the perfect young stars to complete the heroic trio with Leah Sava Jeffries as Annabeth and Aryan Simhadri as Grover. Riordan is not only executive producing the series this go around but is constantly updating fans on his website about the filming and production. Most recently, he announced that they were partnering with Industrial Light & Magic to use the same technology as another Disney+ series, "The Mandalorian," writing, "This show is going to look spectacular, and set a new standard for other shows to follow." We can't wait.