Morgan Krantz Reveals What It Was Like Working With Bob Odenkirk In Better Call Saul - Exclusive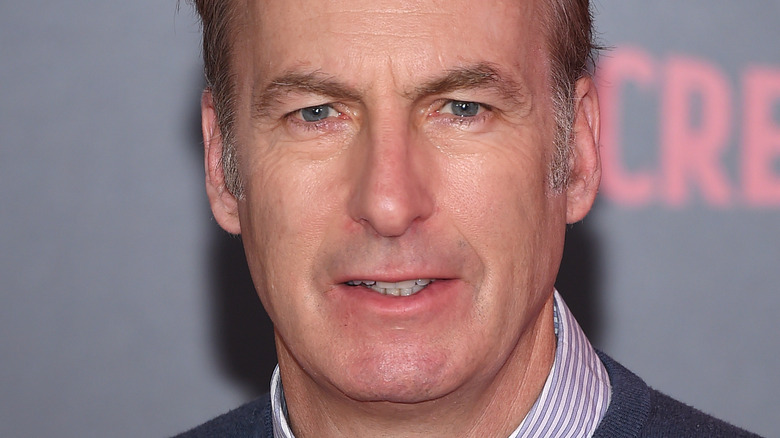 DFree/Shutterstock
The CW's "In the Dark" isn't the only show that Morgan Krantz has starred in that's ending soon. Though Krantz appears in only three episodes of the 2015 series "Better Call Saul," the show had a significant impact on the actor. The Bob Odenkirk-led show is taking its final bow next week after six seasons on AMC. Of course, "Better Call Saul" is a "Breaking Bad" spinoff, in which Odenkirk reprises his role of Jimmy McGill, aka Saul Goodman.
Meanwhile, Krantz plays the criminal and addict Ron, who has a habit of getting into legal trouble with his ridiculously named partner in crime, Sticky. As it turns out, when you go on drug-fueled crime sprees, you might need a lawyer more than your average Joe. Who knew?
During an exclusive interview with Morgan Krantz on the final season of "In the Dark," Krantz discussed his role on "Better Call Saul" and what it was like working with Odenkirk.
Getting in touch with your inner id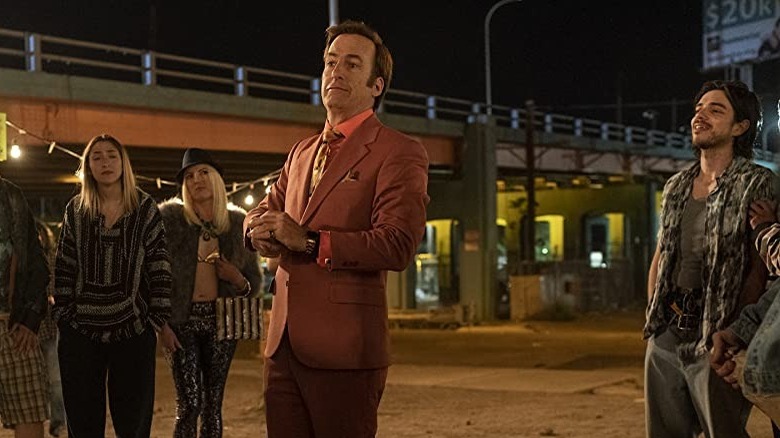 AMC
On what it was like working on "Better Call Saul" and the highlights of working with Bob Odenkirk and the rest of the cast, Krantz said, "Oh man, that was awesome." He noted the differences between his character Ron and his "In the Dark" character, Felix, adding, "The great thing about that character was it was totally opposite from Felix, in that he was ... Felix is a very thoughtful, cerebral guy." 
Alternatively, as Krantz explained, "This guy, Ron, was completely like a dog unleashed from hell. He was all id: pure impulse, no intelligence to get in the way of impulse at all. It was fun to do that after doing Felix for a season or two at that time. It was a real different thing." That being said, both characters have gotten into more than a few scrapes with the law, so the real question is, who would win a fight, Felix or Ron?
From Breaking Bad fan to actor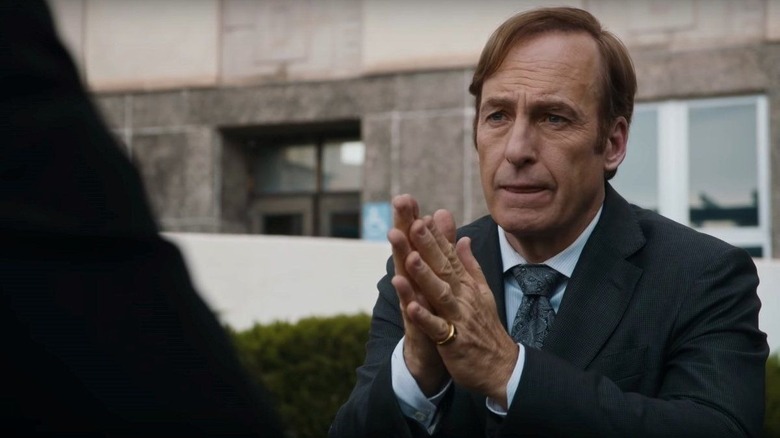 AMC
"Working with Bob Odenkirk, it was amazing to watch him find a scene. We did a scene together where he showed up, and it was not quite taking off. We could all feel it, but it wasn't my place to say anything," Krantz recalled. "He stopped it, and he was like, 'Let's talk about this.' I was the scene partner in it, so we both got into it, like, 'Oh, what if we do this? What if we do that?' It was so open and bubbly and creative, on the spot. He made it so effortless, and he's a nice guy."
Being in a "Breaking Bad" spinoff was a dream come true for superfan Krantz. "It was amazing to be a part of that world. I was into 'Breaking Bad' and that show, so it felt like my version of entering the MCU," he added. "It really is its own universe. They have movies, and I'm sure they have action figures. It's really its own world if you're in it. To be a character in this comic book world, almost, it was an honor. It was awesome."
New episodes of "In the Dark" air Mondays on The CW, with episodes streaming on the CW website and app the next day.