Paget Brewster On Why She Supports Matthew Gray Gubler's Choice Not To Join The Criminal Minds Revival - Exclusive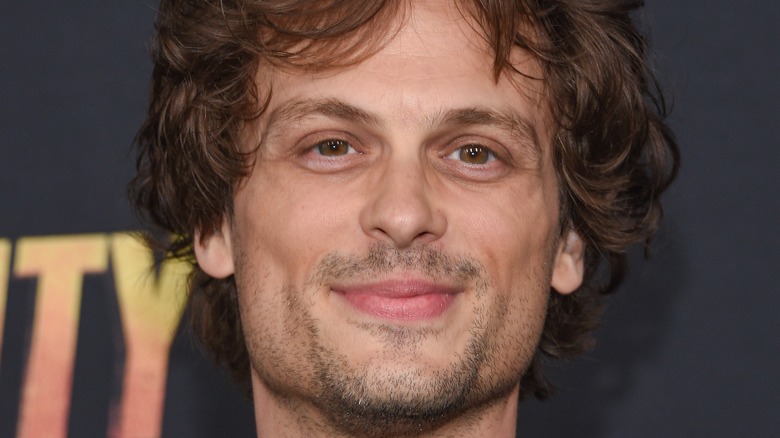 DFree/Shutterstock
No one expected a "Criminal Minds" revival so soon after the original series ended back in 2020, yet whispers of its return were already swirling around just one year later in 2021. But hey, with the majority of the cast on board and fans clamoring for more BAU content, they've gotta give the people what they want. 
While the new series faced a few roadblocks and the pandemic continued to rage on, the formula for the show had to change, so why not include the catastrophic world event into the plot of the series? According to Deadline, the BAU will spend all ten episodes of the revamped series hunting down the same killer — who amassed a killer ring during the pandemic. What says "Let's all come together" during a worldwide crisis like a merry band of serial killers playing tag team? 
Series staples like Paget Brewster (Emily Prentiss), Joe Mantegna (David Rossi), Kirsten Vangsness (Penelope Garcia), A.J. Cook (J.J.), Adam Rodriguez (Luke Alvez), and Aisha Tyler (Dr. Tara Lewis) are set to return. However, fans will notice two names missing from the roster: Matthew Gray Gubler (Spencer Reid) and Daniel Henney (Matt Simmons). 
During an exclusive interview for her similarly themed movie "Hypochondriac," Paget Brewster explained why she supports Gubler's decision to step back from the show after 15 seasons. 
Carving time to direct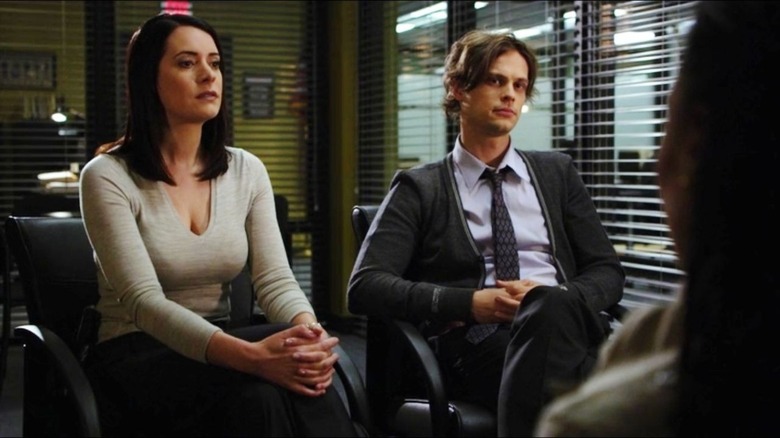 CBS
On the departure of Matthew Gray Gubler and whether or not Brewster can tease anything about where Prentiss and the rest of the BAU are during the revival, she said, "Matthew was the only person in the last two seasons that had been in every single episode. He did 15 years straight through." Noting how he gave most of his 20s and all of his 30s to the show, she added, "From 25 to 40, the guy was on one show, and that's when we shot 22, 24 episodes a year. He was never able to go do other stuff, so I understand. He wants to direct. He graduated from NYU to direct, and his first audition was 'Criminal Minds.'"
While a significant number of the cast took breaks during the series, Gubler appeared in every episode of the show, disallowing him from pursuing any other interests — like the one he pursued throughout college. That's a whole lot of sacrifice for a young Hollywood hopeful just out of college. 
So, what's next?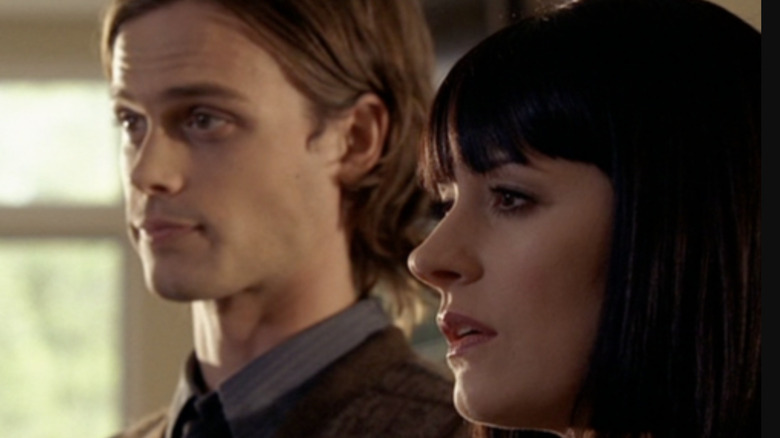 CBS
"Imagine you never expected to be an actor and then suddenly it's 15 years of your life. I understand why. I'm hoping he changes his mind, but I understand why he wants to do other things," Brewster mused. "I was gone from 'Criminal Minds' for four years. I got to do a ton of other things that enriched my life and my resume, and my education, so I understand how he feels." Everyone deserves a break, but who knows how many additional seasons of the revival fans will get — so there's always hope for the future.
Of course, Gubler isn't the only "Criminal Minds" actor to step back from the series. "Daniel Henney is on 'Wheel of Time' [that] shoots in Prague. They're picked up for a few more years. Daniel won't be able to rejoin us, but life is weird, and things happen," Brewster explained. "We don't know what's going to happen. I can't tell you what I know about where we are — where 'Criminal Minds' starts up — but I can tell you it's really good. We start shooting [on] August 8th. That's all I can tell you." 
The fandom should certainly take Brewster's lead and respect what Gubler wants for himself and his career. However, there's no harm in keeping your fingers crossed for a small cameo or larger arc at some point.
"Hypochondriac" is now playing in select theaters and is also available on digital.