Whatever Happened To Beer Blizzard After Shark Tank?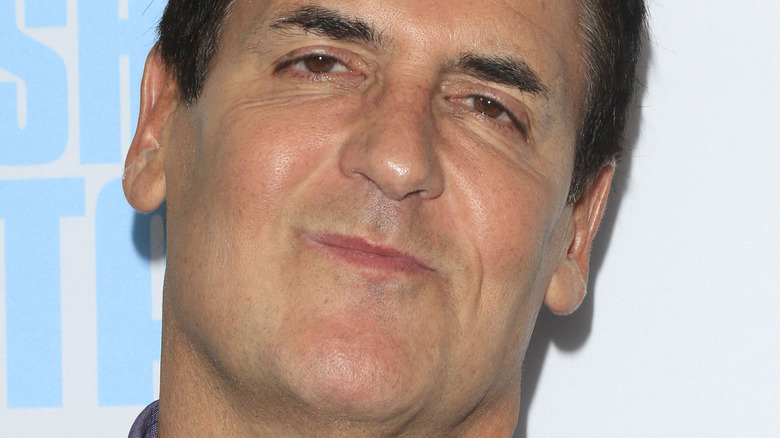 Kathy Hutchins/Shutterstock
We may receive a commission on purchases made from links.
While there are plenty of products and services that have come along on "Shark Tank" that are meant to solve important issues, there is also more than enough room for products meant for fun. One of these ideas comes from Season 7, Episode 22 of the show, where the sharks are introduced to the Beer Blizzard. Created by close friends Mike Robb and Tom "Ozzy" Osborne following a blistering 2013 Memorial Day weekend in Virginia, the Beer Blizzard is a small plastic disk that fits under beer cans and cools them for a considerably long time. Combined with their accompanying product, the Beer Koozie, a fabric sleeve to hold the can with, the Beer Blizzard offers an easy way to cool your drink for up to 21 minutes. 
By the time the duo appeared on "Shark Tank," they'd launched an overwhelmingly successful Kickstarter campaign that would earn over $43,000 from an initial goal of $5,000 in only 45 days. The sharks were impressed by this and the $156,000 of gross sales the team made. While Robert Herjavec, Daymond John, and Kevin O' Leary choose to walk away, an enthusiastic Mark Cuban goes in. He offers the $100,000 the two came looking for but wants 25% of the business as opposed to their initial 20% goal. Lori Greiner steps in offering the exact amount the duo asks for. The team ultimately go with Cuban, as Robb claims to have a "man crush" on the billionaire. Now with everything said and done, has the Beer Blizzard managed to stay cool? 
Beer Blizzard could only stay cool for so long
While most would assume it is easy sailing for a business after getting deal on "Shark Tank," this is far from the case, as agreements can often times not close all the way. This happened with ProntoBev featured on the show, and it was also the case with Beer Blizzard as the deal with Mark Cuban never went through. Regardless, the dynamic duo of Mike Robb and Tom "Ozzy" Osborne continued to pursue their goals as sales skyrocketed for them after the show (via SEOAves). They began to look into getting their product sponsored by the likes of Walmart and NASCAR as well as getting themselves into a brewery (via 2paragraphs). 
Sadly, none of this occurred as the company ceased operation in 2018. Its website, Facebook, and Twitter accounts no longer exist, and the last upload made on its Instagram was in 2018. Similarly, the products are listed as "currently unavailable" on Amazon. While there's no solid reason as to why the product didn't last, it's not too hard to connect the dots. 
Outside of the deals that never closed, there are also numerous angry reviews on their Kickstarter claiming that they never sent out any of the products, and those that did get them were unhappy. Either way, it's sad to see such a fun and promising idea melt away.