Whatever Happened To ProntoBev After Shark Tank?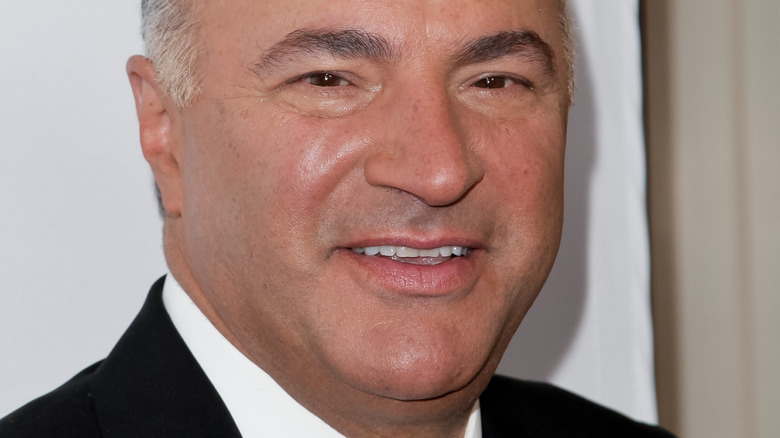 Tibrina Hobson/Getty Images
Despite the intimidating setting, there are a lucky few who manage to crack the code to get into the hearts of the wealthy investors featured on the ABC reality series "Shark Tank." And when entrepreneur Alexander Simone hopped onto the carpet in Season 9, Episode 11, it seemed he would be amongst these lucky individuals. His pitch was for ProntoBev, a specially-crafted wine chiller that cools beverages within seconds. Created after an awkward college situation where Simone attempted to share a glass of Chardonnay with a girl, he would eventually work on and off over the years to develop a prototype of the idea. He began an Indiegogo crowdfunding campaign, exceeding his initial $25,000 campaign by raising $60,000 by the time he appeared on "Shark Tank" (which has since grown to nearly $70,000).
Simone came looking for an offer of $100,000 for a 5% stake in his company. While the sharks enjoyed his product, including wine connoisseur Kevin O' Leary, most were turned off by the absurd $2 million evaluation for a product with no concrete record of success. Initially, all the sharks went out except for O' Leary, who offered $100,000 for 50%, with no intention of changing the deal. Although Simone was backed into a tough corner, Mark Cuban came back in to save the day with a deal for $100,000 for 25% of the company, contingent that Simone raised the other $100,000, to which the entrepreneur accepted. So how cool has the ProntoBev remained? 
ProntoBev seems to have melted away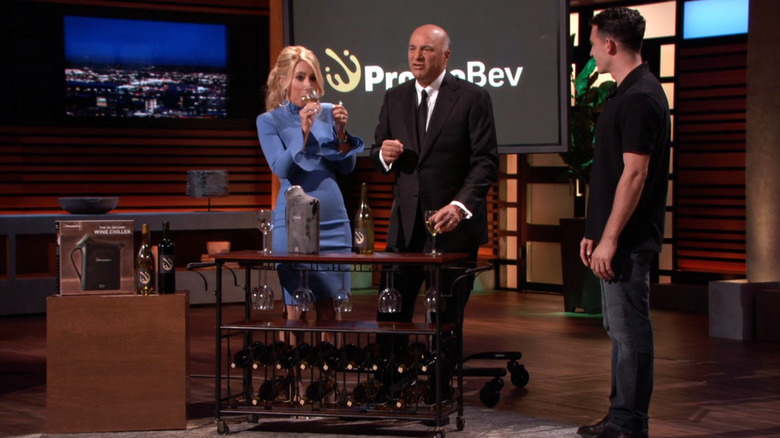 ABC
In a 2018 interview with ProntoBev creator Alexander Simone, nearly a year after the airing of his respective "Shark Tank" episode, the entrepreneur continued to state that they were excited to begin finally shipping out their first products. However, this never came to be. 
It seems as though the deal made between Simone and Mark Cuban never closed, and the product itself has yet to make it past the prototype stage. Despite a new wine aerating product being invented for the company, the ProntoAer, this also never saw much in the way of any physical product. Updates from the company have remained slim, with their Instagram and Facebook being taken down, as well as their Twitter account not posting since 2018. The last update regarding the product was on their Indiegogo page in July 2020, where Simone spoke of minor improvements being made to the product. 
Potential customers have spoken out about ProntoBev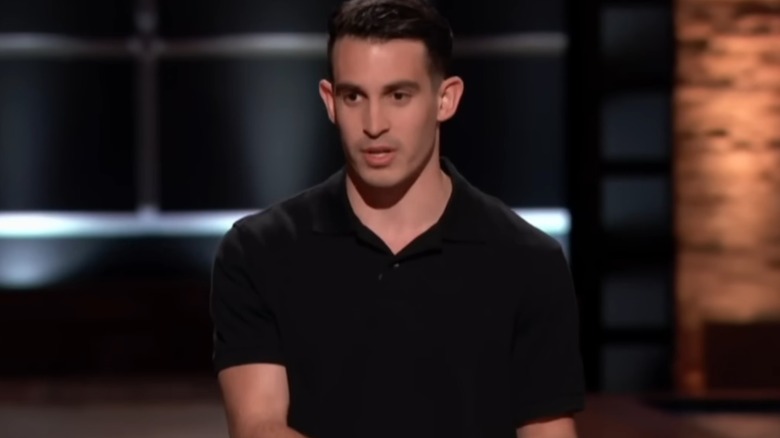 ABC
Some backers have expressed outrage with the business' practices, most notably Redditor u/skoobiedoobiedoo. They claim to have been a member of the same fraternity as Alexander Simone and expressed frustration regarding their experience of waiting in vain to receive their ProntoBev after purchasing one shortly after the episode initially aired. 
"Prontobev is a scam [in my opinion]," they say. "It's 4 years later, no product ... Anytime I e-mail asking for an update I get a response from someone and they pretty much say the same thing, 'They are almost complete with manufacturing.' Same story 4 years later." They further commented how after sending various emails trying to get a refund, they continued to receive no responses.
It's a far cry from another wine-affiliated "Shark Tank" product — the Guzzle Buddy.