Lady Gaga's Harley Quinn Will Take Joker: Folie À Deux To New Heights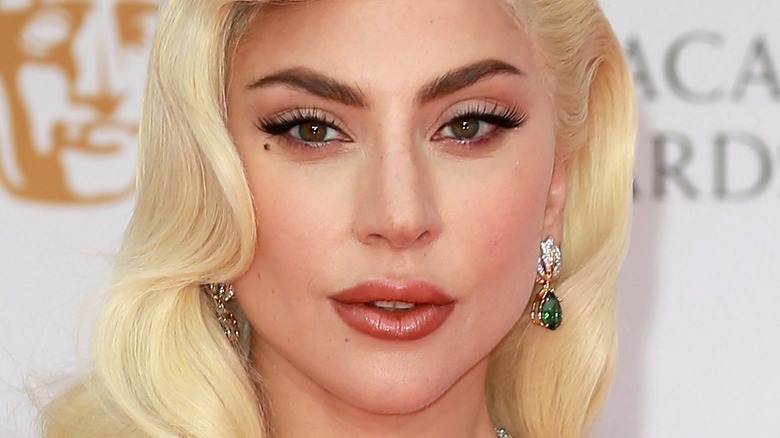 Cubankite/Shutterstock
Todd Phillips' "Joker" offers a "Taxi Driver"-style reimagining of the titular character. The supervillain origin story of perpetually downtrodden wannabe comedian Arthur Fleck (Joaquin Phoenix) won "Joker" lots of Oscars, including the best actor Acadamy Award for Phoenix. The movie also grossed an amazing $1.07 billion worldwide — against a $55 million budget, no less. 
While "Joker" could easily work as a standalone movie, numbers like that are more than enough to lure everyone in the sequel negotiation table. As such, a follow-up was eventually (and unsurprisingly) announced. What's rather odd, however, is the fact that when "Joker: Folie À Deux" premieres in October 2024, fans are reportedly in for a musical.
It's anyone's guess how Arthur's lanky and awkward dance moves and random laughter translate to a musical film environment. However, the sequel just pulled a massive ace from its sleeve when Lady Gaga essentially confirmed on Twitter that she's joined the cast to play Harley Quinn. 
The artist isn't the first person to portray the character in live action, and Margot Robbie's DCEU Harley has received high praise from the fandom. As such, it's clear that Gaga has big shoes to fill. Still, there's plenty of reason to believe that her take on the character will take "Joker: Folie À Deux" to new heights. Here's why. 
Lady Gaga as Harley Quinn is simply good casting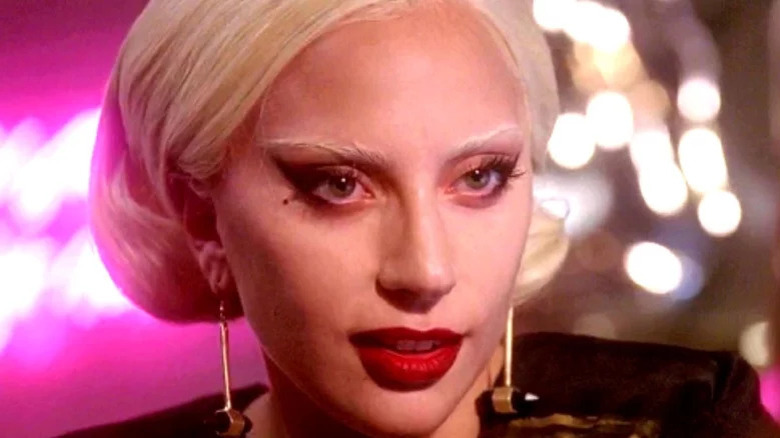 FX
We'll get to Lady Gaga's undeniable musical and acting accolades in a moment, but there's one particular thing that speaks in favor of her casting as Harley Quinn: She simply fits the role. 
Gaga might not be an actual supervillain-slash-antihero, but her body of work as an artist is a fine real-world example of Harley's signature chaotic, yet oddly positive energy. Remember that time she randomly turned up to the Video Music Awards wearing a meat dress (via MTV News), which subsequently became so famous that it has its own Wikipedia page? Total Harley Quinn move, at least provided she's not attending with Poison Ivy. Are you familiar with Gaga's music videos or live performances? A pet hyena and a giant mallet actually seem tame in comparison. 
Since the "Joker" sequel is technically a comic book movie, it's also worth remembering that Gaga has a proven track record of playing scary and charismatic characters in genre works. She's played two of the most chilling "American Horror Story" villains — the arch-witch Scáthach and the vampiric Countess Elizabeth — and had a memorable turn as the many-faced assassin La Camaleón in "Machete Kills." 
In other words, Joaquin Phoenix may have prepared to play Joker by going though significant physical and mental discomfort, but Lady Gaga has essentially prepared to play Harley Quinn throughout her life as an artist.
Lady Gaga is a seasoned musical performer and a decorated actor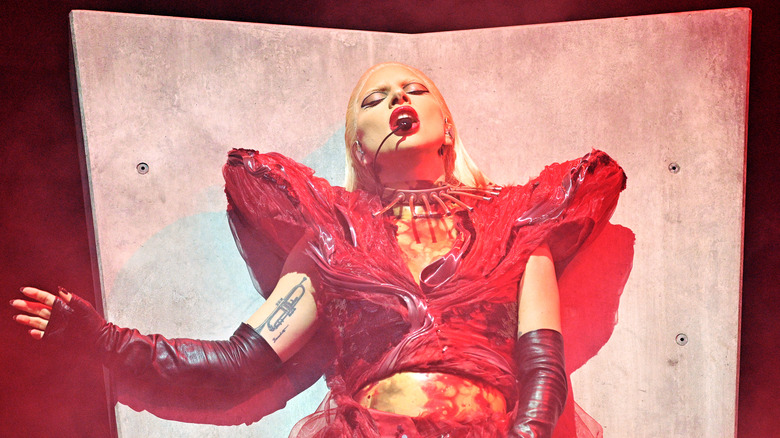 Samir Hussein/Getty Images
In 2005, Johnny Cash biopic "Walk The Line" revealed the surprising truth that Joaquin Phoenix is a pretty great singer. The actor performed the main character's vocals himself — which, as anyone who's ever heard Cash sing knows, is no cakewalk. As such, he can probably handle whatever musical number weirdness "Joker: Folie À Deux" throws at him. 
Still, however good Phoenix is, he's got his work cut out for him if he intends to keep up with Lady Gaga. The artist's vast discography offers plenty of chances to witness her powerful and captivating four-octave range (via Vox). Sure, being great at singing doesn't necessarily make you a good actor. Fortunately, Gaga does also happen to be a very, very good actor. 
The 2018 remake of "A Star Is Born" allowed her to demonstrate her acting and singing skills in the same handy package, as the movie's earworm of a breakout song "Shallow" readily showed. Incidentally, she was nominated for an Academy Award for best actress in a leading role Oscar for that movie, and actually won the best music Oscar (via IMDb). Is this not the kind of person who's fit to play a singing Harley Quinn, especially in a movie that no doubt comes pre-packaged with wild award season expectations?
What's more, the movie's musical premise fits her to a tee. As it happens, Gaga is super into musicals, to a point that she has stated her intention to write and perform in her own Broadway musical (via People). Put all this together, and it's pretty clear that Lady Gaga has every possible tool at her disposal to elevate ... well, whatever it is that "Joker: Folie À Deux" turns out to be.