The Bizarre Talent Margot Robbie Brought To Her Harley Quinn Role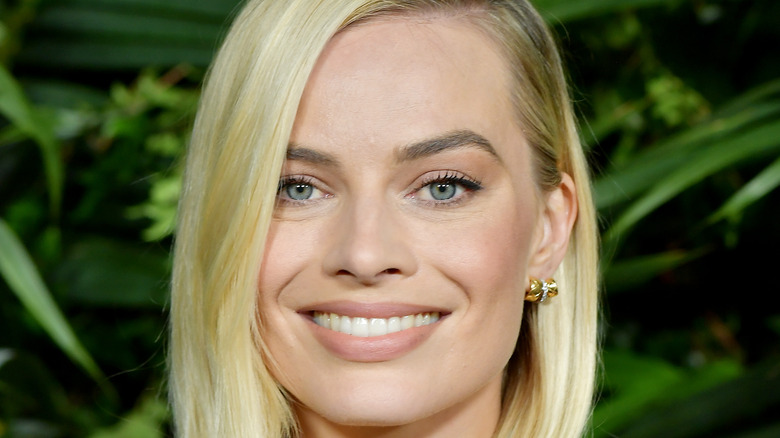 Stefanie Keenan/Getty Images
Margot Robbie is one of the biggest movie stars on the planet right now. Ever since she gave her breakout performance in director Martin Scorsese's 2013 crime film, "The Wolf of Wall Street," Robbie has been steadily staking out her claim as one of the most charismatic and reliable performers of her generation. She received an Oscar nomination for best actress in 2018 for her performance in 2017's "I, Tonya," and received a second Academy Award nomination just a few years later for her supporting turn in the 2019 drama, "Bombshell." However, out of all of the performances that Robbie has given over the years, few are quite as beloved or well-known as her ongoing turn as Harley Quinn in the DC Extended Universe.
Robbie made her debut as the beloved character in 2016's "Suicide Squad," and while the film itself earned mostly negative reviews, she received largely positive feedback for her performance in it. As a result, Robbie was able to reprise her role as Harley in the 2020 comic book film, "Birds of Prey (and the Fantabulous Emancipation of One Harley Quinn)," and played the character again a year later in director James Gunn's "The Suicide Squad."
DC Comics fans have consistently gone out of their way to heap praise upon Robbie for her work as Harley, and it's not hard to see why. As a performer, Robbie seems perfectly keyed into what makes Harley Quinn a compelling and fun character, and it turns out that she was uniquely qualified to play the role years before she even stepped on the set of "Suicide Squad" for the first time.
Margot Robbie went to an actual circus school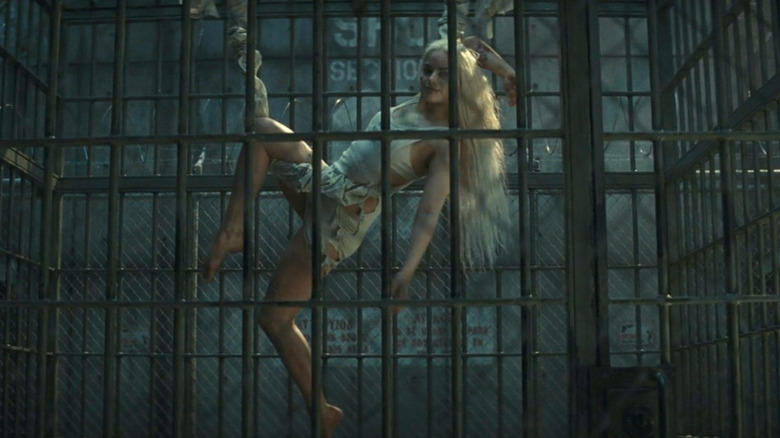 Warner Bros. Pictures
In a 2016 interview with Vogue, Margot Robbie revealed that her mother sent her to circus school when she was growing up in Australia. Her time there resulted in her receiving a "trapeze certificate" when she was just eight years old. Years later, as an adult, she began having a recurring dream about flying through the air in a big circus tent. "I couldn't stop thinking about that stupid dream. I feel like I missed my calling," Robbie said. Fortunately for her, while she hasn't ever gone and officially joined the circus (as far as we know), she did end up playing Harley Quinn, a character who'd undoubtedly benefit from a little trapeze knowledge.
As a matter of fact, 2016's "Suicide Squad" even seemed to pay a subtle homage to Robbie's trapeze skills. Her first scene in that divisive comic book movie sees Robbie's Harley using a few torn pieces of cloth to hang upside down from the bars of her solitary prison cell. Taking that into account, it seems safe to say that Robbie really was well-suited for the role of Harley Quinn by the time that she was offered it.
The good news is that fans likely don't have to worry about Robbie stepping away from the beloved role anytime soon either, with the actor telling ET in 2021, "I'm always ready for more Harley!" That said, fans will have to wait to see whether or not her next appearance as Harley allows Robbie to show off more of her circus and trapeze skills.