Did Oscar Isaac And Director Mohamed Diab Just Tease Moon Knight Season 2?
The Disney+ series "Moon Knight" received a pretty strong response from both fans and critics, so it seems like Season 2 should be a surefire bet. However, talk of a follow-up season has been pretty non-commital from just about everyone involved thus far. 
In May 2022, lead director and executive producer Mohamed Diab told The Playlist that he didn't know anything either way about a Season 2, and pointed out that series star Oscar Isaac could end up taking his character to other Marvel Cinematic Universe properties, instead. Then in a June 2022 interview with The Playlist, writer Jeremy Slater said he hadn't had any official talks about a Season 2 at that point. A mid-credits scene at the end of "Moon Knight" Season 1 does reveal that Isaac's Marc Spector and Steven Grant have a third personality, Jake Lockley, who is being controlled by Khonshu (F. Murray Abraham). That does appear to leave the door wide open for future stories and conflict in the world of "Moon Knight" itself.
And now, both Isaac and Diab have given fans a cryptic tease regarding the possible future of "Moon Knight." 
Is Oscar Isaac in Cairo for Moon Knight Season 2?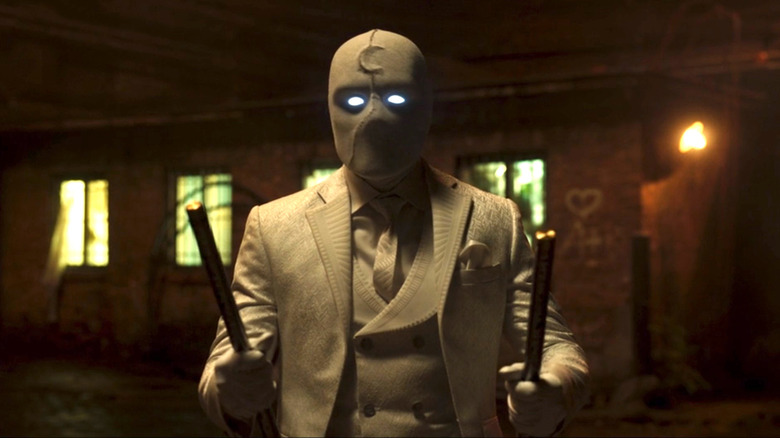 Disney+/Marvel Studios
On August 3, Mohamed Diab tweeted out a TikTok video with the caption, "Moonknight season 2?" The video in question features a young woman on a boat asking, "The question on everyone's mind: Is there a Season 2?" She then pans the camera over to both Diab and Oscar Isaac, with Isaac himself responding, "Why else would we be in Cairo?" 
Although this is a change of pace from the previous responses regarding Season 2 of "Moon Knight," it is still far from a confirmation that a new installment is on the way. The video is sure to send fans spinning, as they have already been on the lookout for any potential hints about the future of the series. In May, some fans thought Marvel had confirmed Season 2 of "Moon Knight" when a tweet from the official Marvel Studios Twitter account referred to the final episode as the "season finale."
Fans will have to wait and see whether this tease from Isaac and Diab has any validity or if it was just a Tik Tok prank.