Hypochondriac's Paget Brewster Says Her Criminal Minds Character Emily Prentiss Is 'Embedded In Me' - Exclusive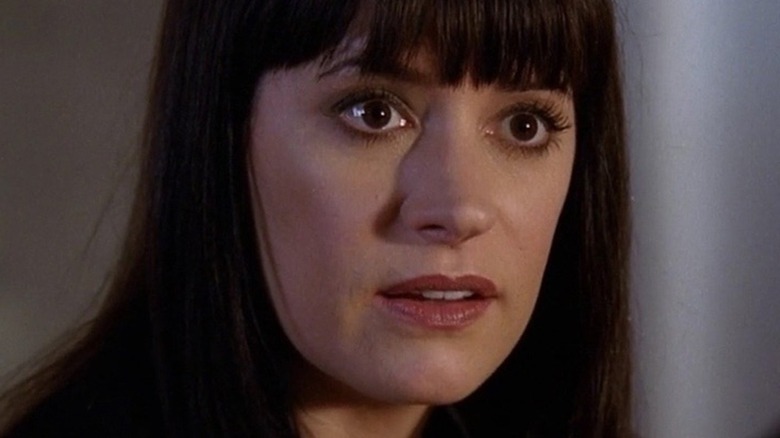 CBS
As fans were gearing up for the return of Paget Brewster in the "Criminal Minds" reboot, Brewster was working on a similarly-minded film called "Hypochondriac" during quarantine. Both projects dive deep into the corners of the human psyche, offering character studies on mental health. Luckily, though, "Hypochondriac" has a more positive spin on mental health conditions.
While "Criminal Minds" centers around what makes serial killers tick, "Hypochondriac" centers around the murky past and present of Will (Zach Villa), who grapples with a series of physical symptoms and hallucinations that doctors gaslight him about. Then, in comes Brewster's character — a psychiatrist — who takes him seriously. Amidst the vile characters on "Criminal Minds," the show combats some of the dicey mental health stigmas in its villains with lovely characters like Reid's mom, who has a schizophrenia diagnosis. 
During an exclusive interview with Looper, Paget Brewster discussed the transition between her role as Prentiss in "Criminal Minds" and her character in "Hypochondriac" — and the similarity in tone between the two projects. 
From Criminal Minds to Hypochondriac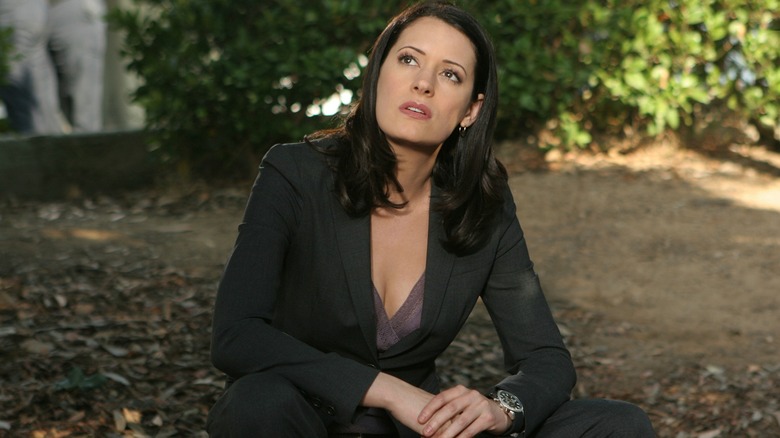 CBS
Given the similar vibe between "Criminal Minds" and "Hypochondriac," it's easy to see how the show may have inspired Brewster's work on "Hypochondriac." As it turns out, Brewster didn't even notice. "I wasn't aware of it. That's a really interesting question because I played Prentiss for so long that it's embedded in me," she said. "I wouldn't even recognize [it] because it's such a component of my character, myself, my id, that I wouldn't even know, 'Oh yeah. I'm aware of this from playing Prentiss.'"
The one thing Brewster did take from her work on "Criminal Minds" might not be what fans would expect: the fashion. "I look good in navy blue. That came from the bulletproof vest. I wore navy in 'Hypochondriac,' but that sounds like a really flippant answer," she added. "I don't know if it informed how I looked at it. I wanted to service the script that I read and the writer, director, and Zach Villa, who plays Will, because I admire him so much and was so excited that I got to work with him."
It's all about the empathy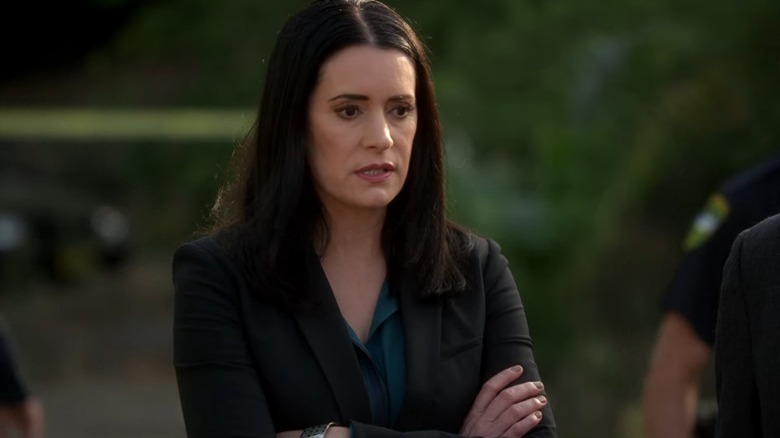 CBS
"He turned out to be even more of a dream than I thought, because it's such a difficult part to play. As an actor, he could have been protecting himself and very insulated and inward and not welcoming or not generous, and I would've understood that," Brewster continued. "Playing the part he was playing is really emotionally upsetting and exhausting, but in person, he was [like], 'Oh, hi. Hey, I'm so happy you're here. Lovely.'"
Having a great co-star both on and off the screen can make all the difference when it comes to a rewarding experience on a project. Brewster added on Villa, "It was easy being empathetic and quiet and listening in working with him. As an actress and playing that psychiatrist, it was very easy. He made everything very easy, and he had the hardest job of all. I can't speak more highly of him."
"Hypochondriac" is now in select theaters and will be available on demand and digital on August 4.