Why So Many Frasier Fans Feel Unsatisfied With The Series Finale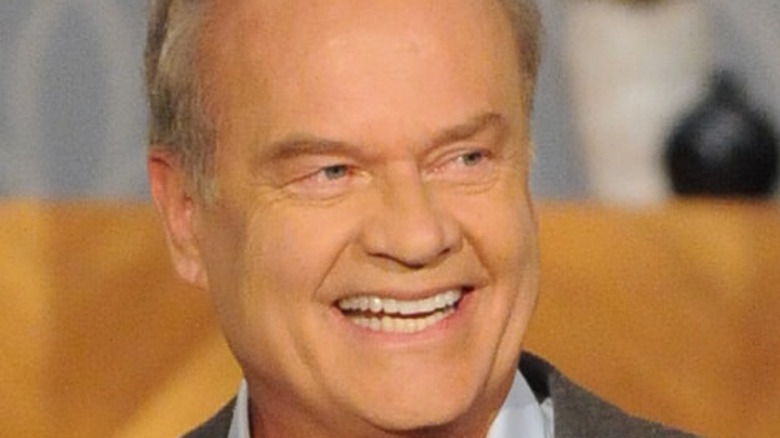 Johnny Vy/CBS
Almost 20 years after signing off of the airwaves, Dr. Frasier Crane (Kelsey Grammer) will be listening once again in the sitcom's highly anticipated reboot, which is set to stream on Paramount+. And fans are still discussing the original series finale that aired in 2004.
In the original series, Frasier moves from Boston to Seattle to start a new job and help take care of his dad Martin (John Mahoney). In the series finale, the once-full apartment is now empty as Martin leaves to marry his sweetheart, Ronee (Wendie Malick). Meanwhile, Frasier's brother, Niles (David Hyde Pierce) welcomes a baby with his wife, Daphne (Jane Leeves). Frasier finds himself at a crossroads when he is offered a big job in San Francisco while his new girlfriend, Charlotte (Laura Linney) leaves for Chicago. In the show's final minutes, Frasier decides to head to Chicago. 
Fans are known to have strong opinions on the series finale of many beloved shows. For instance, people are still airing out their grievances about how "How I Met Your Mother" and "Seinfeld" ended. While the "Frasier" series finale is not as divisive, fans are still taking to social media to discuss and debate it. 
Redditors have expressed their feelings about Charlotte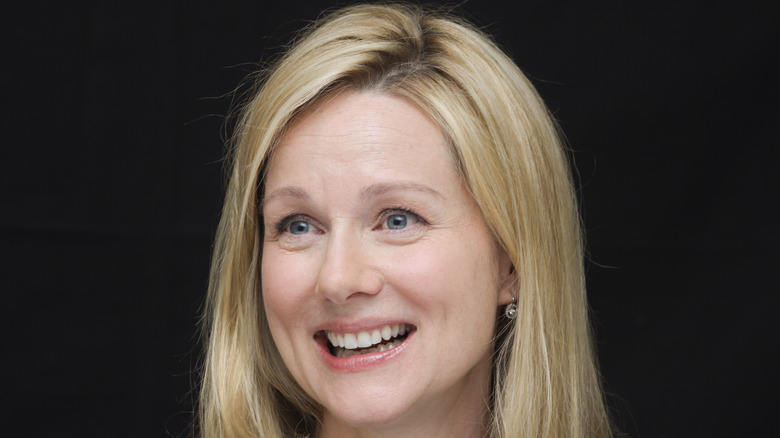 Munawar Hosain/Fotos International/Getty Images
In a post on the r/Frasier subreddit, the one thought shared by many fans is that Charlotte is just not the right woman for Frasier. Charlotte meets Frasier in season 11, Episode 18, "Match Game". She is a matchmaker who is on a mission to help Frasier find the perfect woman, but their relationship takes a romantic turn that becomes a big part of the series finale. Some say the Charlotte character felt forgettable while others say the chemistry between her and Frasier just isn't there. u/cherry_armoir felt that while a well-written love interest never appeared on the show, Frasier's relationship with Charlotte felt rushed. "The consequence is the Charlotte relationship didn't feel substantial enough to justify making any life changes", they wrote. Some people even offer suggestions for who would be a better fit for Frasier. u/Crazy-Assist56 wrote that Frasier's producer Roz (Peri Gilpin) might be a better match.
However, some fans beg to differ. Redditor u/kuiil_001 felt that the ending of "Frasier" proved to be a lesson in love for the title character. "...Frasier has finally discovered that love isn't finding the perfect woman. It's about finding the one," they wrote. A second user offered that Frasier seems to set aside the small, petty stuff in order to find the person who makes him happy.
Kelsey Grammer has shared his thoughts on the matter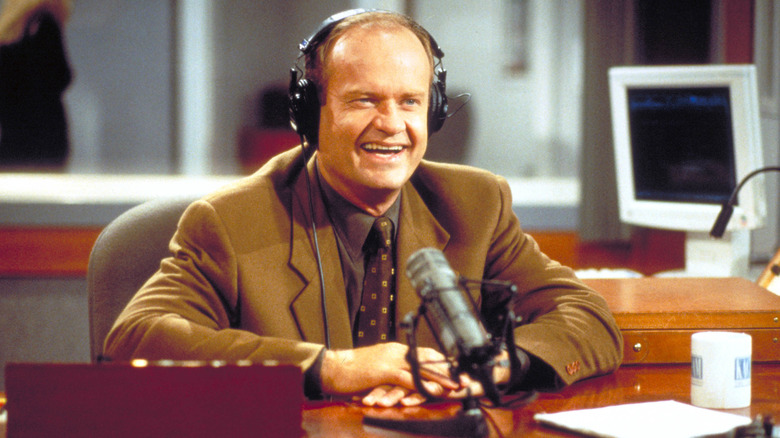 Gale Adler/Paramount
According to a TV Guide interview with Kelsey Grammer in 2017, the actor implied that his character and Charlotte have probably parted ways. When talking about a potential reboot, he said, "It would be neat to see what happened to him, because clearly he never had any luck in love." 
While fans continue to discuss the series finale, many of them are eager to see how the upcoming "Frasier" reboot begins. In a recent interview on "The Talk", Grammer said he's already been reading through the script for the first episode. "I've had a couple of runs through it, and I've cried, so you know, I'm happy." In a 2021 interview with Collider, Grammer said he hoped the reboot would find Frasier exploring his third act. 
The reboot will begin with Frasier moving from Seattle to a new city. Sounds a lot like the original series finale, but will he end up in Chicago, San Francisco, or somewhere else? And who will be joining him? There are still a lot of moving parts, so we'll have to wait until more information on the new series is confirmed.