Whatever Happened To Roz From Frasier?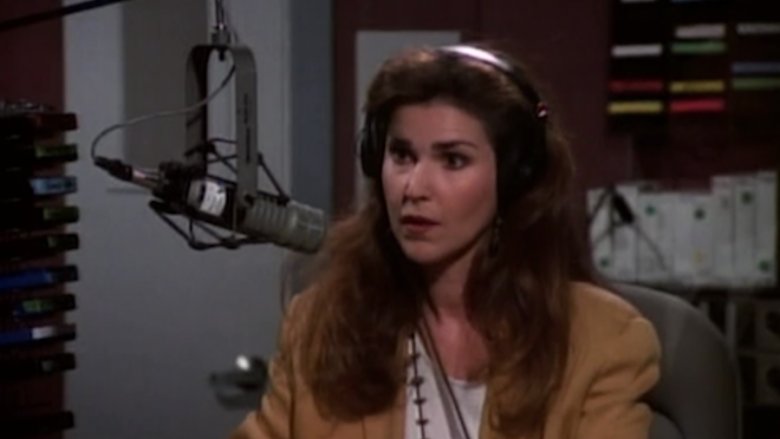 It's rare for a spin-off to deliver the same quality as the show that spawned it. The Friends spin-off Joey couldn't touch the success of the original, and The Lone Gunmen wasn't a hit with X-Files fans. Because spin-offs have gotten such a bad reputation, it was a surprise when Frasier, the follow-up to the long-running sitcom juggernaut Cheers, lasted for 11 solid seasons. 
The series followed psychiatrist and regular Cheers patron Dr. Frasier Crane (Kelsey Grammer) from Boston to Seattle as he transitioned from private practice to talk radio after the end of his marriage to Lilith (Bebe Neuwirth). Each episode found Frasier struggling to get along with his father, Martin (John Mahoney), engaging in snobbery with his brother, Niles (David Hyde Pierce), and dishing out advice alongside his producer, Roz (Peri Gilpin).
Roz spoke her mind, poked fun at everyone, and always had new stories about her misadventures with men. The role was originally slated to be played by Lisa Kudrow, but when it was found that Kudrow lacked Roz's "edge," Peri Gilpin won over the crew.  What's she been up to in the 15 years since Frasier ended — and is a reunion in the cards? We're listening.
Welcoming twins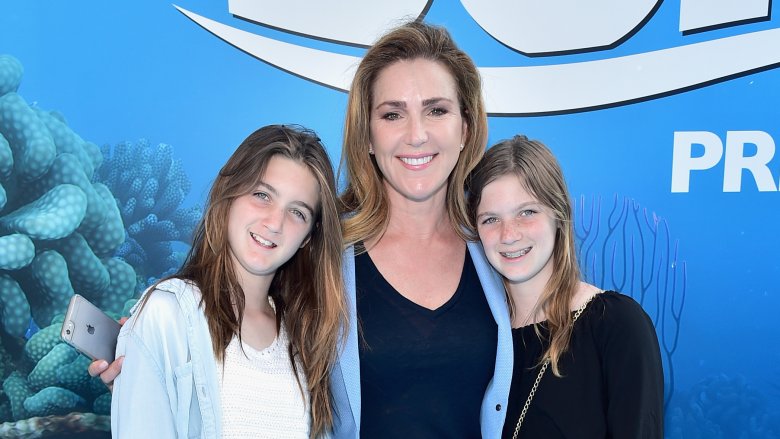 Alberto E. Rodriguez/Getty Images
Gilpin and her husband, Christian Vincent, did not have an easy path to parenthood. When they finally got the news that they would be welcoming not one, but two children into their family, they were ecstatic. "Finding out we were going to be parents was one of the happiest days of our lives," Gilpin told People. In May 2004, they became parents to twin girls, Ava and Stella, via a surrogate mother. 
The twins were born shortly after the final episode of Frasier aired, which worked out perfectly for Gilpin. After working hard on a network sitcom for a full decade, she needed some time off. She decided to take a break once Frasier wrapped so that she could stay home with the twins and enjoy being a mother. Even though it was a huge life change, Gilpin had lots of fun preparing for motherhood and approached the surrogacy with a sense of humor — she showed up to her baby shower with padding stuffed under her clothes to make her look like she was nine months pregnant. 
Voice work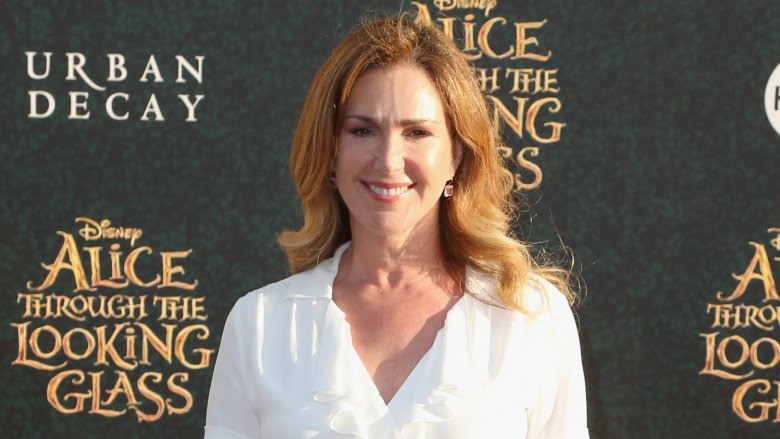 Frederick M. Brown/Getty Images
A few years after landing the role of Roz on Frasier, Gilpin started doing voice work for animated films and TV shows. Perhaps playing a character who worked in radio inspired her to go for it — after all, she does have a distinctive voice. Back in the late '90s, you may have heard her providing the voice for Hecate on Hercules or Volcana on Superman. Between 2003 and 2009, she voiced several different characters on King of the Hill. She was also the voice of Desiree on Danny Phantom.
In addition, Gilpin did voice work for several TV movies, including voicing Professor Kate Corrigan in two Hellboy specials. She also voiced Raksha the wolf in the direct-to-video film The Jungle Book: Mowgli's Story. Since her last episode of King of the Hill back in 2009, though, Gilpin has not done any more voice acting. It seems like she's put this phase of her career behind her, but maybe she would go back into the studio for the right project. 
Joining the cast of Make It or Break It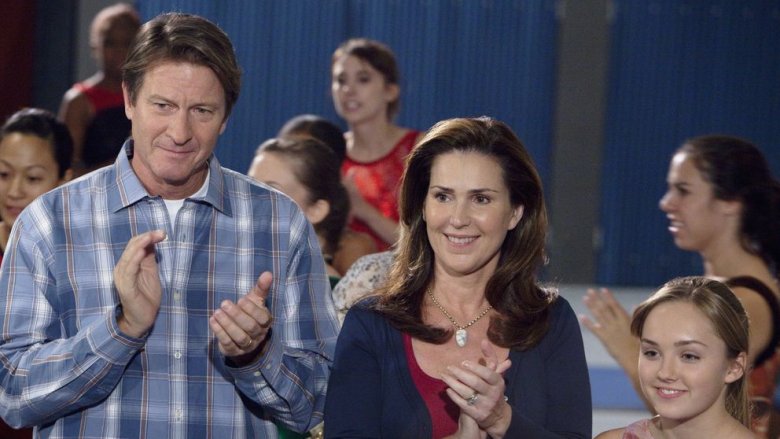 After Frasier ended, Gilpin didn't rush out to be a regular on another series right away. It took her a while to find the right fit, but in 2009, she accepted the role of Kim Keeler on the ABC Family series Make It or Break It. As the mother of Payson, a competitive gymnast, Kim had to support her daughter in her intense journey through the world of elite gymnastics. 
After the success of the gymnastics film Stick It, Make It or Break It was a hit with audiences who were interested in similar storylines. At first, Gilpin was hesitant to take the role, but she ended up being so impressed by the script and the young actors she would be working with that she had to say yes. "The whole premise is such a no-brainer, you can't believe that it hasn't been on TV before," she said in an interview with My Take on TV. The show ended up running for three seasons, with Gilpin appearing in the first two. 
Advocating for breast cancer awareness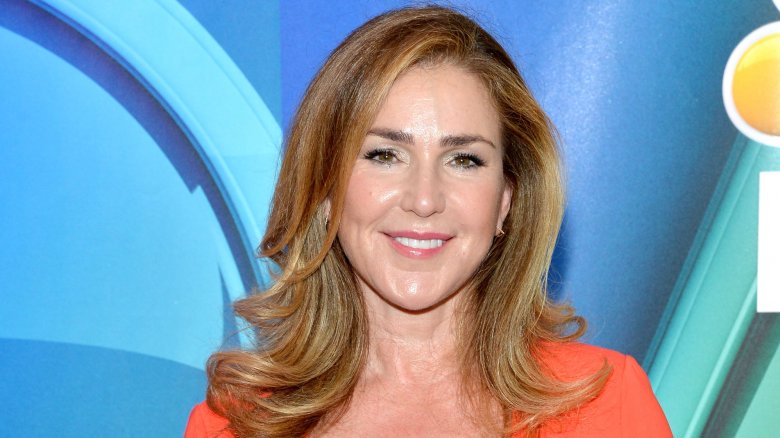 Slaven Vlasic/Getty Images
Over the past two decades, Gilpin has become an outspoken advocate for breast cancer awareness. Her life was personally affected by this disease when her mother passed away after a 14-year battle with breast cancer. Gilpin encourages women to be proactive about preventative care, and she has even personally testified in the United States Senate on the importance of breast cancer research. 
Thankfully, there has been a decrease in breast cancer deaths as treatment and early detection protocols have improved. But Gilpin knows that this disease is still far too common, and therefore, all women need to be aware of the risk. To honor her mother's memory, she intends to continue the fight. "One in eight women will be diagnosed with breast cancer," Gilpin told USA Today. "You have to be aware of those numbers and the dynamics behind them. This isn't a disease you want to stand around and wait for."
Supporting roles on other shows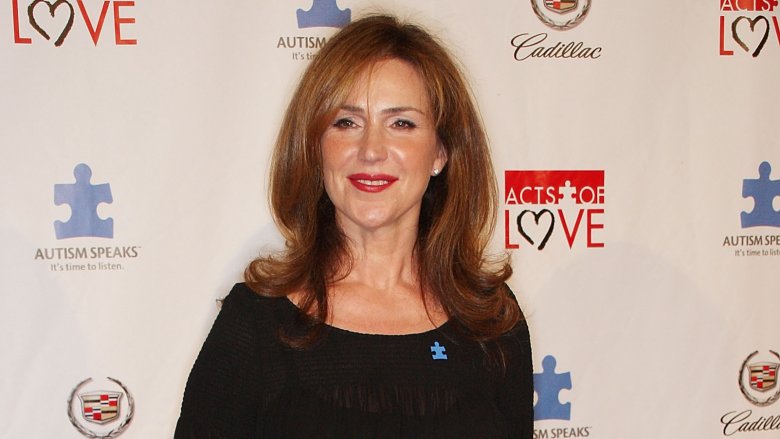 Frederick M. Brown/Getty Images
After Frasier ended, you may have spotted Gilpin's familiar face on another one of your favorite shows. She's had short, recurring roles on a number of popular series, appearing as Barbara Russell on CSI and Alex Turner on Men at Work. She also played Eileen Taylor on the miniseries Mr. Robinson.
More recently, Gilpin played Katherine Cooper on the show Scorpion. Scorpion centered on a team of experts who work with the Department of Homeland Security to combat high-tech security threats. Cooper, a liaison between the Scorpion team and the DHS, was introduced in the second season and appeared in six episodes. Gilpin's final episode of Scorpion aired in 2016, and since then, she has not taken on recurring roles in any other TV shows. But that doesn't mean she hasn't been getting in front of the camera — she's done plenty of guest spots on other shows since then. 
Guest spots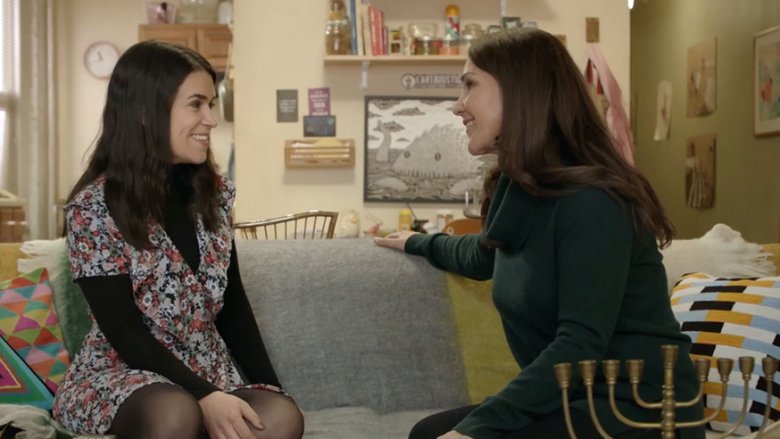 Like many other actors who take their time in making a big commitment after a long-running series ends, Gilpin has guest starred on a wide variety of shows since the Frasier finale. You might have spotted her on Grey's Anatomy, Desperate Housewives, or Modern Family. Clearly, she's a big fan of Shonda Rimes' work, because she also appeared on Station 19 (another spin-off, this one from Grey's Anatomy, that's found success of its own). 
In 2017, Gilpin got a lot of love for her guest spot on the comedy Broad City. In season 4, she played Abbi's mom, who comes to New York City to visit her daughter and gets a hilarious look into her world. In some ways, characters like Roz paved the way for fictional women like Ilana and Abbi, making Gilpin the perfect choice to play Abbi's mom. In fact, Paste named Gilpin's appearance as one of the best guest spots in Broad City's history.
Going back to theater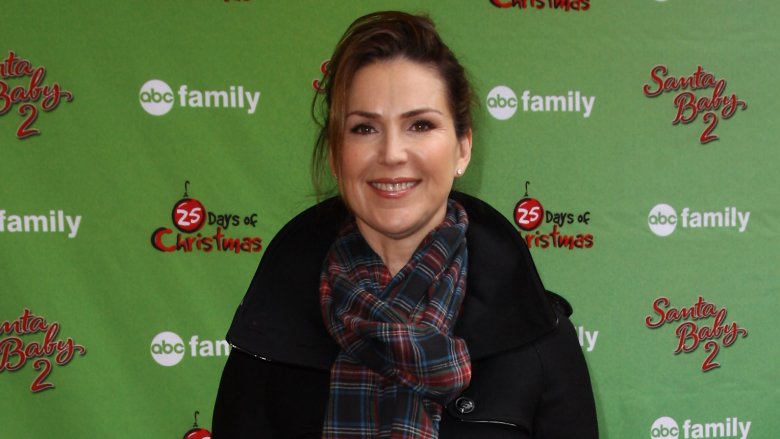 Neilson Barnard/Getty Images
Like many actors, Gilpin began her acting career by studying theater. She attended the Dallas Theater Center, and after a short stint at the University of Texas – Austin, she moved abroad to continue her studies in London and enrolled in acting classes there. Although she fell in love with film and TV, she eventually came full circle and returned to the stage to work in theater again. 
In 2017, Gilpin joined the cast of a radio play adaptation of the classic Christmas movie Miracle on 34th Street as Doris Walker. Gilpin admitted that although she didn't relate much to the character of Doris — an ambitious, career-minded single mother who works for Macy's — the message of the play resonated very strongly with her. "The message is about Faith," Gilpin told Grigware Interviews. "Faith means believing in something even though you can't see it, hear it, touch it, smell it or taste it but you can feel it."
Made-for-TV movies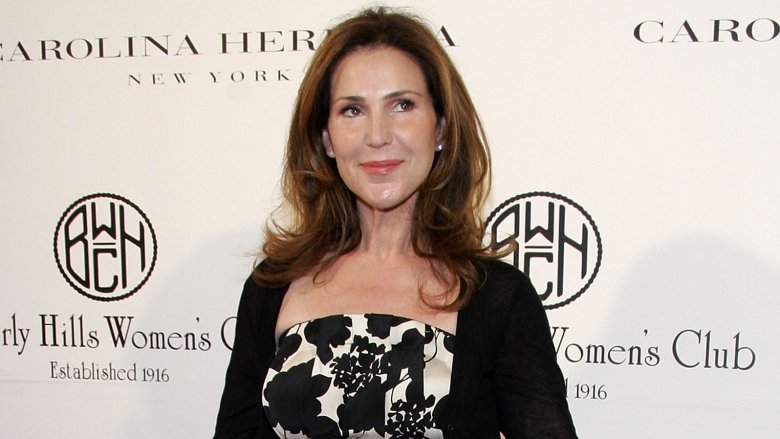 Marsaili Mcgrath/Getty Images
Although the majority of Gilpin's work has been on TV, she's no stranger to film, either. However, she's never been one to pursue roles in major blockbuster films. You're much more likely to catch her in a made-for-TV movie on the Hallmark channel around the holiday season or a direct-to-DVD production. 
Most recently, Gilpin appeared in the 2019 film Benjamin, directed by Full House star Bob Saget. The movie is about a family staging an intervention for a 15-year-old boy who they all suspect is hiding a secret drug habit — but they quickly learn that they all have their own dark secrets to deal with. Benjamin was the first film exclusively distributed by the Redbox kiosk service. 
Overall, it seems like Gilpin will occasionally appear in a film when the subject matter interests her. But throughout her career, she has always preferred the consistency of recurring roles or the low-stakes commitment of guest appearances. 
Staying close with the Frasier cast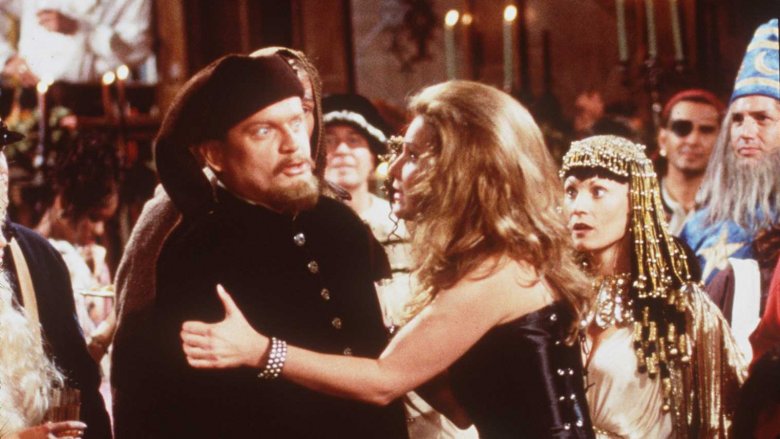 Getty Images/Getty Images
Fans of Frasier will be happy to know that the cast hasn't lost touch since the final season aired 15 years ago. Gilpin is still close friends with several of the main cast members, considering Jane Leeves, who played Daphne Moon, to be one of her best friends. The two characters were close on the show — after all, they were basically the only women who consistently spent time with the Crane family. Naturally, they became friends in real life, and they still spend lots of time together today. 
Gilpin also keeps in touch with Kelsey Grammer. She actually got married at his house! Of course, Leeves was one of her bridesmaids, and David Hyde Pierce (Niles Crane), John Mahoney (Martin Crane), and Dan Butler (Bob "Bulldog" Briscoe) all sang at the wedding. This cast has always had a genuine bond, and that didn't change after the cameras stopped rolling. 
Missing John Mahoney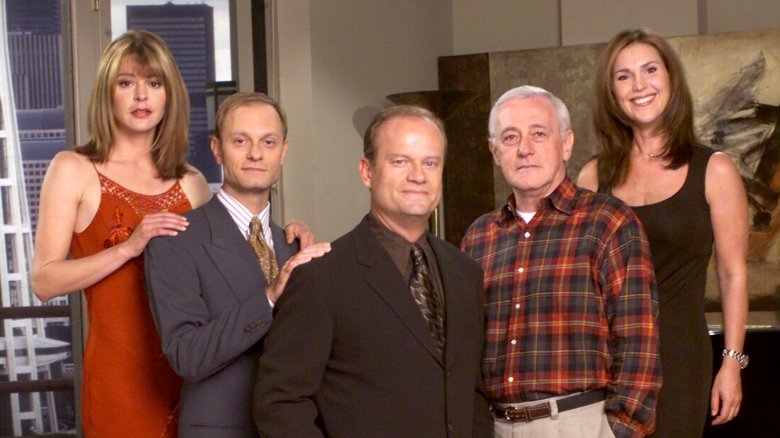 Getty Images
On February 4, 2018, the news broke that John Mahoney had passed away. Judging by the countless celebrity tributes to Mahoney, this was a somber day in Hollywood. Mahoney was beloved by fans and colleagues alike, and although he only played Kelsey Grammer's dad on screen, Grammer considered him to be a father figure in real life as well. Along with the rest of the cast, Peri Gilpin mourned his loss. She tweeted a photo of him singing at her wedding and asked her fans, "Watch Moonstruck, Say Anything and/or Frasier or anything you can with him in it and raise a glass to John. Remember him well." 
Gilpin has talked about how Mahoney helped her define Roz's character and inspired her to give it her all in each scene, even when she was scared to push herself out of her comfort zone. She credits him with encouraging her to dig deeper into the character, her motivations, and her fears. 
Keeping busy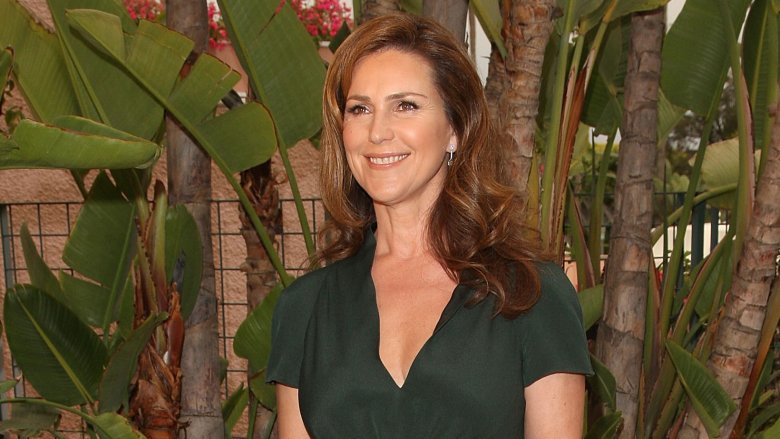 Jason Merritt/Getty Images
So, what is Gilpin working on at the moment? August of 2019 saw her reunite with another Frasier alum, Dan Butler, for a production of the play Slow Food in Vermont. Playing husband and wife, the two go out to dinner, but get stuck with a neurotic waiter who refuses to bring their food. Naturally, it's all downhill from there. "I read [Slow Food] and I was howling," Gilpin told the Bennington Banner. "It's so funny. It's fantastic, and it's so fun to read. I mean, this play is a riot."
Gilpin will also be starring in the upcoming short film "Leave Us Here." The film follows a mother who has to flee from her home with her three children. When her oldest daughter decides that she wants to return home, danger follows. The film is currently in post-production, but it doesn't have a set release date yet.
A Frasier reunion?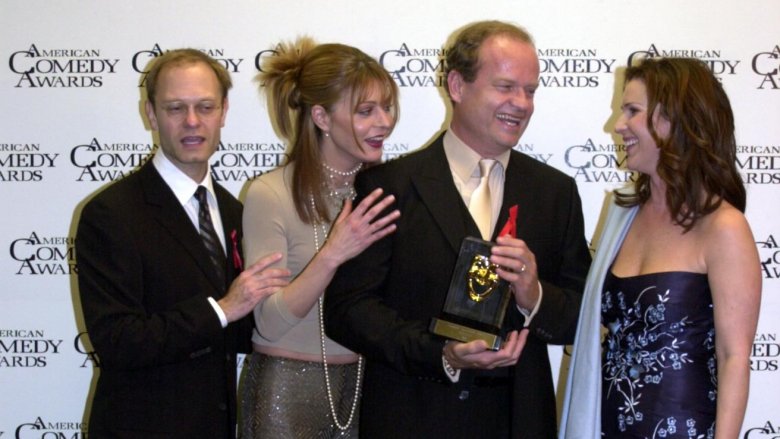 Brenda Chase/Getty Images
And now, the question every Frasier fan has been asking since 2004: will there ever be a reunion? The response from the cast, including Peri Gilpin, is still a resounding "maybe," but the odds are actually looking pretty good. Gilpin has definitely not ruled out the idea, but it would have to happen under the right circumstances. "I wouldn't want to harm the legacy of something that was so well done by so many people, some of whom aren't here anymore to weigh in," Gilpin told Variety. "If there was a way that everyone agreed on — not me, but David Lee and Peter Casey and Kelsey and Jimmy Burrows and all of those guys — and everybody thought it was a good idea, then yeah."
The good news is that Grammer has reported that he is actively working with a group of writers to pitch ideas for potential new episodes. Nothing is officially in production yet, but you just might see Grammer, Gilpin, and the rest of the cast on TV again in the coming years.