Why Jeremy Allen White Was Never The Same After Shameless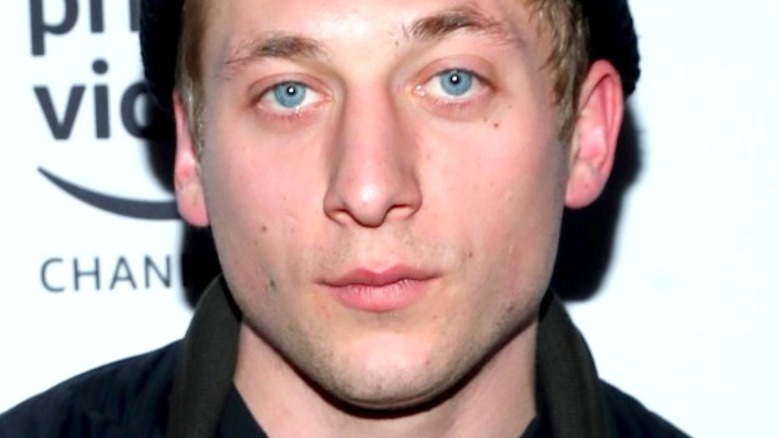 Rich Polk/Getty
There is a reason why Carmy from "The Bear" looks familiar. Jeremy Allen White has landed roles in a few projects, including an episode of "Law & Order: SVU" and starring alongside Julia Roberts in the anthology series "Homecoming." However, his most prominent role to date is his performance as Lip Gallagher in the chaotic family drama "Shameless" (via IMDb). As the eldest Gallagher son, Lip is shown to be an incredibly complex character. Even though he's brilliant and responsible, he tends to be reckless and impulsive, a duality that would challenge any actor. However, White portrays Lip with practiced ease, giving a down-to-earth performance that makes the character's successes and hardships poignant.
The actor's time on "Shameless" set the stage for a promising career. Throughout the series, each character got their time to shine, allowing the cast to showcase their formidable talents. On a show that could have viewers laughing one minute and heartbroken the next, Lip exemplifies the narrative's signature contrast. The character is central to the plot from the start, but especially so after Fiona's (Emmy Rossum) departure from "Shameless" after Season 9.
In a recent interview, White revealed that despite the success of "Shameless," there were some negative aspects of being on the show. Let's consider why he was never the same after the series' conclusion.
Playing Lip took a toll on the actor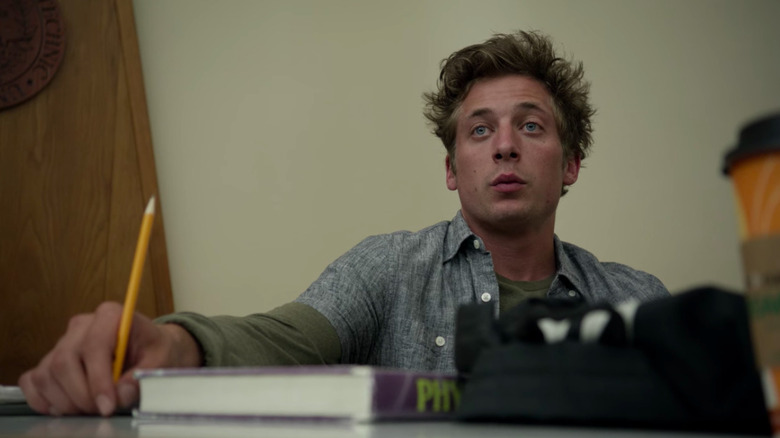 Showtime
According to Jeremy Allen White, portraying the same character for such a long time was no walk in the park. "Shameless" premiered in 2011, airing 134 episodes before concluding its run in 2021 (via IMDb). As one of the only characters to appear in every episode of the show, Lip carries a significant portion of the narrative each week. In between a busy shooting schedule and the fact that the actors were expected to have their lines fully memorized each day, it makes sense that White was feeling the pressure. According to the actor, he spent so much time playing Lip that he struggled with his sense of self as time went on. 
"There was a period where I stopped feeling like an actor, and I started feeling like I was just here to do this show," White told GQ. "It was an upsetting head space to be in. When it was going to end, I was questioning: 'Maybe I do just exist on this show. What else is there? Am I an actor?'"
Jeremy Allen White still had a good time on Shameless
Showtime
It sounds like Jeremy Allen White was dealing with burnout, which can plague even the best of us. This isn't to say Jeremy Allen White didn't have a good time while filming the Showtime smash. "I love 'Shameless' so much. I love everybody that was a part of it, and the experience was incredible," he admitted to GQ. "But I'm not sure if shows are meant to go that long." When "Shameless" finally came to an end, White was relieved. But his experience on the series helped him tremendously with transitioning to "The Bear."
"I think that was something Carmy was really struggling with, too," White said comparing himself to his new Hulu character. "We kind of found each other at a similar place. He knew he's really gifted at this thing, but he could be painfully insecure about his abilities as well. I was feeling a little insecure at the end, too." White used his real-life experience to sharpen Carmy, and it worked like a charm. "The Bear" is such a realistic portrayal of the restaurant industry that chefs have a hard time finishing it, due in part to White's gritty performance (via Bon Appétit).