Why Carmy From The Bear Looks So Familiar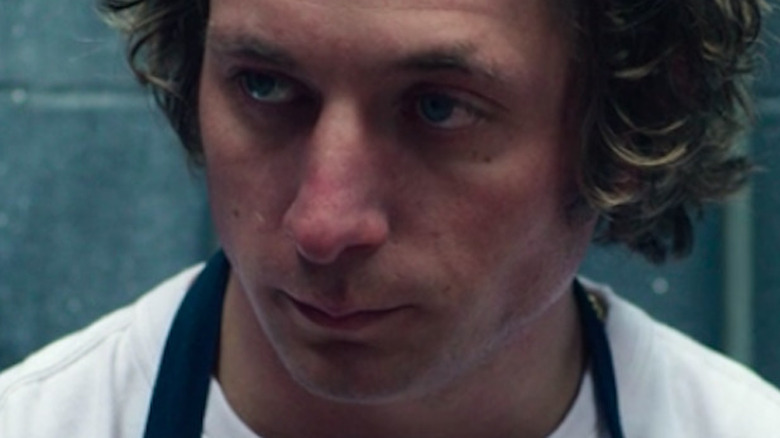 Hulu
"The Bear" is a passionate story about food and the fortitude it takes to work in a kitchen. 
The series begins after professional chef Carmen "Carmy" Berzatto returns to his hometown of Chicago following his brother Michael's (Jon Bernthal) death. Michael was the owner of a hole-in-the-wall sandwich shop, an establishment that Carmy intends to take over to honor his late brother's memory. However, the disorganized staff, ineffective business model, and mounting debts threaten to derail Carmy's plans for the place. In order to revamp the restaurant, he hires Sydney Adamu (Ayo Edebiri), a recent graduate of culinary school who is more than eager to learn from Carmy's experience. Despite all their hard work, new problems arise every day, forcing Carmy to come with creative ways to keep the lights on. 
As Carmy, the star of the series gives a stunning performance in the lead role, evoking a controlled chaos that anyone who's ever worked in food service will recognize. His dedication to the character matches Carmy's commitment to perfecting the menu, resulting in a delectable first season. If you've seen "The Bear" and found yourself wondering where you've seen this talented actor before, then you're not alone. Let's take a look at the most prominent roles in his filmography.
Jeremy Allen White appeared in an emotional episode of Law & Order: SVU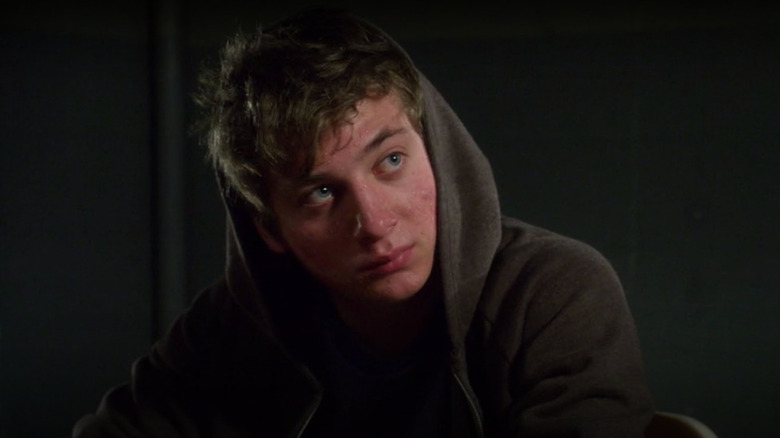 NBC
"Law & Order: Special Victims Unit" is known for its interesting plotlines and the Season 11 episode "Torch" is no exception. The narrative begins with a devastating house fire that leads to the death of two young girls. When the fire marshal rules it an arson case, detectives Elliot Stabler (Christopher Meloni) and Olivia Benson (Mariska Hargitay) are put on the case. The investigation is complicated by the arrival of Staber's former partner, Jo Marlowe (Sharon Stone, whom you likely forgot appeared on "SVU"), who now works as an assistant district attorney. There's clearly history between the former partners, who struggle to navigate old loyalties as the case proceeds.
Enter future "The Bear" star, Jeremy Allen White. The actor appears in the episode as Michael Parisi, a young man who becomes a prime suspect because of his history of pyromania and other disturbing activities. He had an inappropriate encounter with one of the victims shortly before her death, forcing Stabler to get creative in order to secure a confession. However, when the evidence points in another direction, the detectives have no choice but to set Parisi loose. White's ability to evoke a sense of reality in such a gritty character with no redeeming qualities proves his talent as an actor, setting the stage for a successful career.
Jeremy Allen White starred as Lip Gallagher on Shameless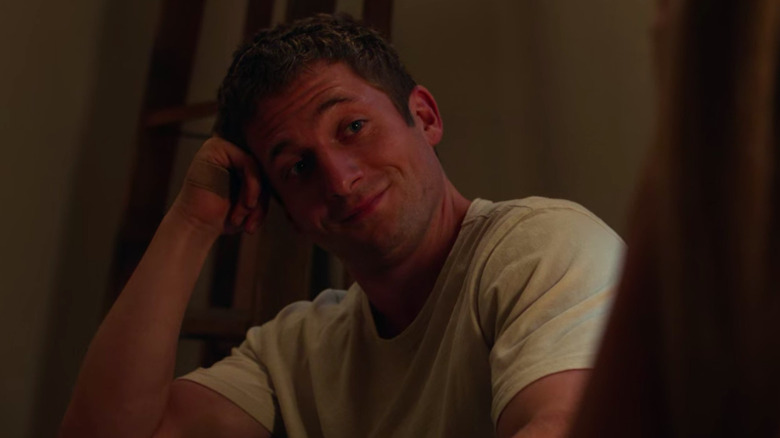 Showtime
Jeremy Allen White is perhaps best known for his performance as Lip Gallagher on "Shameless." 
As one of the only characters to appear in every episode, Lip is characterized as being intelligent, caring ... and occasionally reckless. Although Lip enjoys partying and shenanigans like the rest of his family, his academic talents lead him to seek a better life for himself. No matter how many times Lip tries to escape life on the South Side, he always gets pulled back into the fray. His loyalty to his family knows no bounds, a trait that frequently gets him into trouble. During the series, the pressures of Lip's life lead him to develop a drinking problem, though he's able to recover and use his experiences to help other addicts.
After Fiona's (Emmy Rossum) departure at the end of Season 9, it's largely up to Lip to keep the Gallagher family afloat. By the final season, Lip is adjusting to parenthood alongside his girlfriend, Tami (Kate Miner). The role requires a duality that White depicts with ease, skillfully wringing the humor, sadness, and desperation out of every scene he's in. The exit of a lead character can often affect a show's dynamic, but White seamlessly filled in the gap, allowing the narrative to continue in a new direction.
Jeremy Allen White portrayed a former soldier in the anthology series Homecoming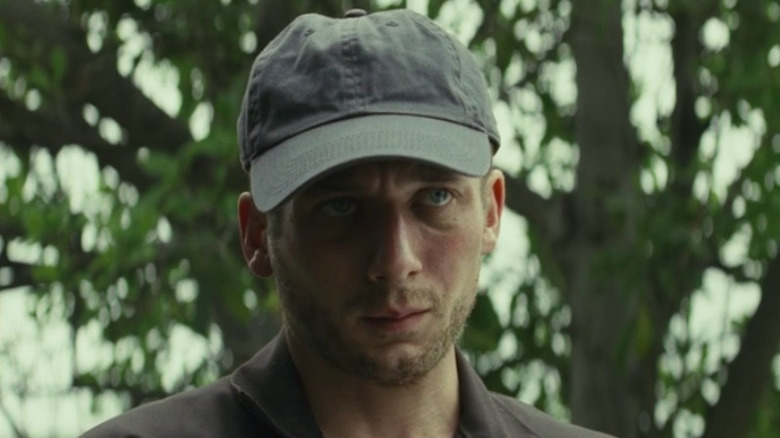 Amazon Prime Video
Based on the podcast of the same name, "Homecoming" is an anthology series that follows the shady dealings of the mysterious Geist Group. The first season focuses on a counselor named Heidi Bergman (Julia Roberts) who has been tasked with overseeing the operations of Homecoming, a center where former soldiers can recuperate and prepare for civilian life. However, her connection with a young man named Walter Cruz (Stephan James) forces her to confront her mounting fear that the goal of the Homecoming program is far more sinister than she realized. The narrative weaves together the past and the present to explain Heidi's role at Homecoming and why, years after leaving her post, she can no longer recall working there.
In Season 1, Jeremy Allen White portrays Joseph Shrier, another soldier at the center who was a member of Cruz's unit. Although Walter is confident in the program, Shrier is more suspicious. He points out various inconsistencies in their arrival at Homecoming, but his growing paranoia leads him to being discharged early. Years later, when a Department of Defense investigator named Thomas Carrasco (Shea Whigham) questions Shrier about Homecoming, the former soldier is a shell of the person he once was. The interaction makes it clear that Shrier was right to be concerned, giving viewers a hint at what's really going on. White gives an urgent, compelling performance, adding to the chilling tension that makes "Homecoming" so effective.
Jeremy Allen White played Josh in the horror flick The Rental
"The Rental" chronicles any vacationer's worst nightmare. The film follows the experience of two couples who decide to go on a weekend trip to a remote rental home. Charlie (Dan Stevens), his wife Michelle (Alison Brie), his brother Josh (Jeremy Allen White), and Josh's girlfriend Mina (Sheila Vand) are looking forward to some rest and relaxation, but their trip quickly spirals out of control. After the group takes drugs, Charlie and Mina hook up while their partners are asleep. Although they agree to keep the tryst a secret, Mina is horrified to discover that there are cameras hidden all over the property. Someone is watching them, and in order to hide their betrayal, Charlie and Mina convince the others to help them find the culprit.
The prime suspect is the house's mysterious caretaker, Taylor (Toby Huss), but that theory quickly falls through when the man winds up dead. As their fear steadily mounts, it becomes increasingly difficult for Charlie and Mina to keep their affair under wraps. The movie explores themes like loyalty, voyeurism, and the burden of lies. Along with his fellow cast members, White's performance serves to elevate the narrative.