The Zoey's Extraordinary Playlist Stars You Likely Missed In The Conners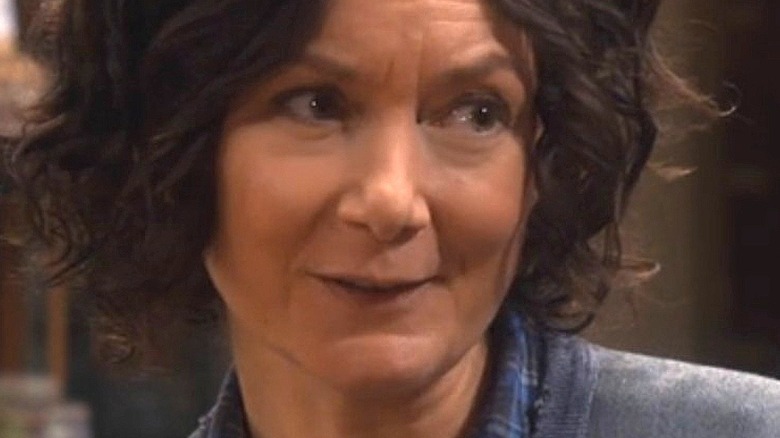 ABC
There's no question about "Roseanne" being one of the most memorable and beloved American sitcoms of the late eighties and nineties. Indeed, when ABC announced it would be reviving the show for a new season in 2018, it was exciting but hardly shocking news for many fans — from a commercial standpoint, bringing back "Roseanne" seemed like a no-brainer. For a while there, of course, that year's infamous Roseanne Barr Twitter kerfuffle seemed to spell doom for the "Roseanne" revival, all the more so when the series was officially canceled by ABC on May 29, 2018.
As ABC eventually realized, however, the strength of the ultra-popular working-class family sitcom lay with the ensemble as a whole, rather than just its titular character and ostensible protagonist. It was, in fact, perfectly possible to do "Roseanne" without Roseanne. And that's just what "The Conners" has been proving for four seasons now, with a fifth one on the way.
Developed as a straight continuation of "Roseanne" following the Conner family as they adjust to life after the death of the family matriarch, "The Conners" has grown to become one of ABC's most successful ongoing sitcoms, and a lot of that success is owed to the show's exploration of new comedic and narrative avenues for its beloved once-supporting characters, as well as its deft utilization of recurring and guest actors in general. Incidentally, two actors who had memorable guest spots early in "The Conners'" run would later go on to share the screen on NBC's cult favorite musical series "Zoey's Extraordinary Playlist."
Mary Steenburgen and Peter Gallagher guest starred on The Conners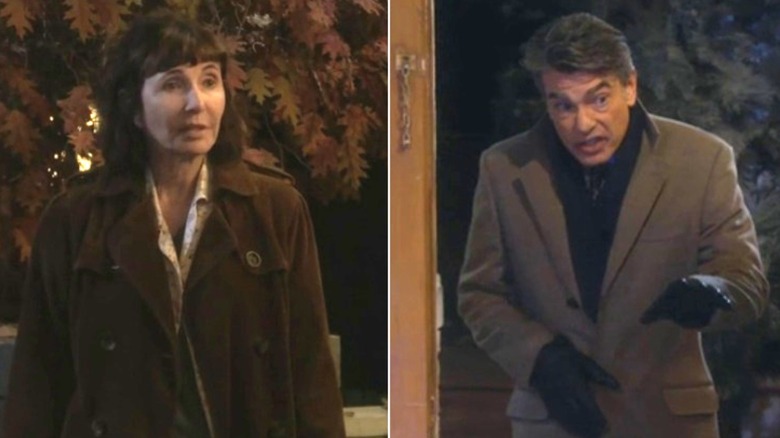 ABC
Throughout its run, "The Conners" has been able to snag numerous memorable guest stars, from Candice Bergen to Dan Aykroyd to Danny Trejo. Two of the guests who appeared on the show at one point were Mary Steenburgen and Peter Gallagher, who may be better-known to fans of "Zoey's Extraordinary Playlist" as Maggie and Mitch, the parents of protagonist Zoey Clarke (Jane Levy).
Steenburgen — a legend of both the big and the small screen who won an Academy Award for Best Supporting Actress for 1980's "Melvin and Howard" (via IMDb) — had a pivotal role right on the first episode of the series, "Keep On Truckin'." The veteran actress played Marcy Bellinger, the neighbor of the Conners from whom Roseanne obtained prescription pills prior to her opioid overdose. Although Dan (John Goodman) blames Marcy for Roseanne's death, it is later found that she and Roseanne had a habit of exchanging prescription drugs with each other to get around the absurd costs of medication in the U.S.
Gallagher, meanwhile, played Brian Foster on the ninth episode of Season 1, titled "Rage Against the Machine." Brian is the attorney Darlene (Sara Gilbert) hires to sue the vending machine company where D.J. (Michael Fishman) works after a vending machine falls on Dan while he's subbing in. Coming early in the show's run, both plotlines showed that "The Conners" wouldn't be letting up on the pursuit of hot-button class issues that made "Roseanne" famous.
Maggie and Mitch's relationship was a keystone of Zoey's Extraordinary Playlist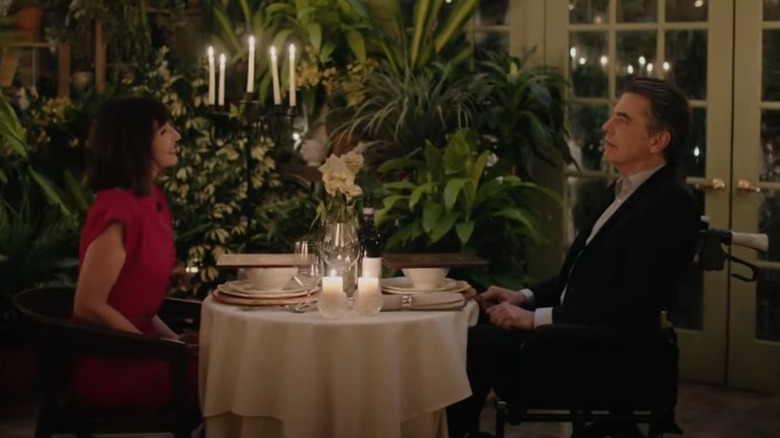 NBC
Although "Zoey's Extraordinary Playlist" is centered primarily around Zoey herself as she gets used to her newfound power to hear people's "heart songs," any fan of the show knows that the whimsy and humor provided by its central conceit is merely the gateway to a whole host of deeply melancholy and emotionally resonant stories. Nowhere is this on fuller display than in the relationship between Zoey's parents Maggie and Mitch, whom Mary Steenburgen and Peter Gallagher portray with their typical, time-tested panache.
At the start of the show, Mitch is suffering from progressive supranuclear palsy, which drastically limits his life expectancy and renders him unable to speak or move freely. He therefore spends his days being cared for, communicating only through a computer keyboard, while Maggie overextends herself devoting all her time and energy to her husband's health. The process by which both spouses come to terms with their situation, with their innermost thoughts often being heard by Zoey in song form, provides the dramatic backbone of the first season of "Zoey's Extraordinary Playlist," as well as the background to much of the familial soul-searching that occurs on Season 2 and the finale movie.
"The Conners" and "Zoey's Extraordinary Playlist" are not the only recent shows on which Gallagher and Steenburgen have both appeared, either. Steenburguen guest starred as Miriam on two episodes of "Grace and Frankie" — the same show on which Gallagher has been recurring since Season 3 as Nick Skolka.