The Hilarious SpongeBob Cameo Most Fans Don't Realize Was Voiced By Kristen Wiig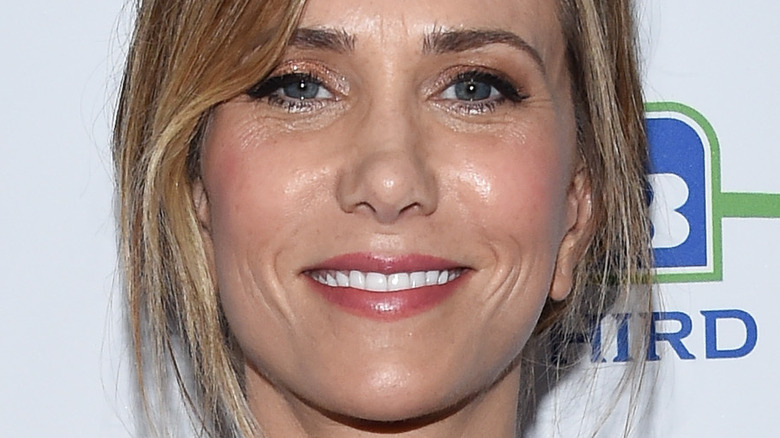 DFree/Shutterstock
There is no denying that Kristen Wiig has become a major superstar in Hollywood, and she has lent her talents to several excellent projects over the years. From side-splitting comedies to heart-wrenching dramas, Wiig rarely disappoints when she steps into the frame. The Emmy-nominated actress has had a very prolific career, and it may be difficult for fans to keep track of every role she has ever played.
Her tenure on "Saturday Night Live" helped her take off in the industry and established her as a powerhouse of laughs. Some of her memorable personas include Aunt Linda, the Target Lady, and one-half of Garth and Kat Sing Christmas Songs. Eventually, she would break into movies starring in "Bridesmaids" and "Ghostbusters." She also played the villain Cheetah in the DCEU film "Wonder Woman 1984."
Wiig is also known for voicing characters in animated franchises like "How to Train Your Dragon" and "Despicable Me." She has also used her brilliant voice talents in TV shows like "Big Mouth" and "Bless the Harts." But most fans don't realize that she has played a character that caused some trouble in Bikini Bottom.
Many people may not realize this, but "SpongeBob SquarePants" has utilized a slew of celebrities over the years to bring many of the show's personas to life. Actors like Mark Hamill and Aubrey Plaza have played characters in the long-running cartoon. Wiig is also on the list in a cameo that some fans may not have initially noticed.
Kristen Wiig voiced Madame Hagfish in SpongeBob SquarePants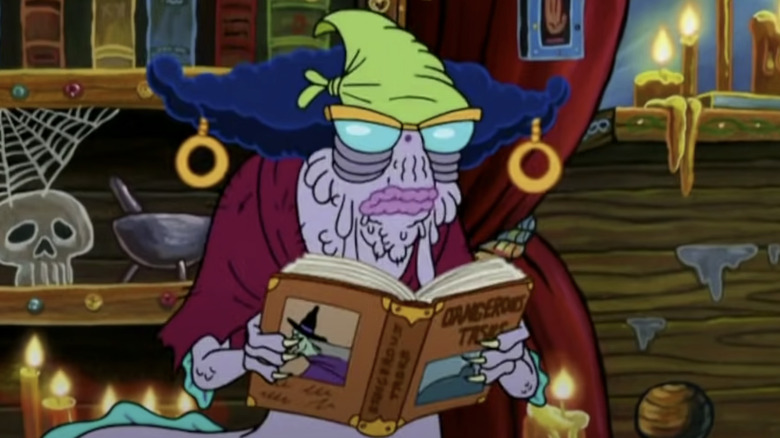 Nickelodeon
In the Season 7 episode titled "The Curse of the Hex," Kristen Wiig voices Madame Hagfish, a curly-haired lavender-skinned hagfish with tattered clothes who lives in a covered wagon. In the entry, Mr. Krabs (Clancy Brown) angers Madame Hagfish when he doesn't let SpongeBob SquarePants (Tom Kenney) give her Krabby Patties, so she decides to put a hex on the Krusty Krab. After bad things happen and no customers show up, they ask her to lift the curse, which she'll do after they retrieve a golden doubloon from a dangerous eel. When she gets it, she reveals there was no curse, and all Madame Hagfish did was put a closed sign on the lawn in front of the restaurant.
The mischievous antagonist took SpongeBob and crew for a ride in that side-splitting chapter, and that may have been the appeal for Wiig. It would seem she likes to play the characters people love to hate. In an Actors on Actors Video from Variety, Saoirse Ronan asked Wiig if she was drawn to unlikeable characters with flaws, and she responded, "I definitely think flawed characters are more interesting to me and how you play them and people play off you." Her enthusiasm to play broken personalities has most assuredly contributed to her road to success and the many intriguing roles she has landed. Of all the parts she's played, Madame Hagfish is another shining example of a flawed character she brought to life, resulting in a gut-busting good time on "SpongeBob SquarePants."