What Really Sealed The Deal For Jonathan Banks To Return For Better Call Saul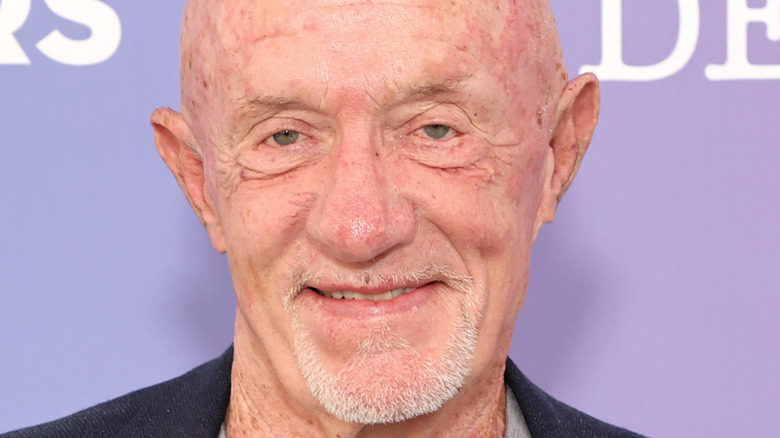 Amy Sussman/Getty Images
Since 2009, actor Jonathan Banks has been portraying "Breaking Bad" and "Better Call Saul" mainstay Mike Ehrmantraut — a character that he's always sympathized with, and one Banks never expected to return to the small screen, but always wanted to. 
"I wanted to go back and do 'Better Call Saul' because Mike's story had not been completely told," explained the longtime movie and TV star in an interview with DAD.info. "I just got nominated for an Emmy Award...and I got to go back and reveal how Mike lost his soul and the terrible things that have happened to him, so I was thrilled to reprise that character." 
But in the end, what was it that ultimately drew Banks back to the role of Mike, other than just revealing more info about his past? To find the answer, viewers must rewind back to 2015 and the very first season of "Better Call Saul," which featured a deal-sealing story arc for Banks that wound up being his main motivator for returning.
Banks wanted to explore the death of Mike's son and its effect on the character
According to Jonathan Banks, the main thing that sealed the deal for him to return as Mike Ehrmantraut on "Better Call Saul" was the possibility of exploring his inner demons related to the death of his police officer son Matty, which was largely touched upon in Season 1. Banks sat down with Decider in April 2020 and discussed the motivation behind returning. 
"So the years pass, and Peter Gould called me and said you're in Better Call Saul," Banks recalled. "He said you remember when you talked about your son, and I said, 'Yeah.' Well, in that first season of Better Call Saul, in the fifth episode, it was revealed that Mike is responsible for his son's death. I mean, that pretty much sealed it for me. I loved the character anyway, but I thought if we're going to get into his background and where Mike came from and some of the back story, I was in."
Speaking to The Washington Post in a July 2022 interview, Banks described how Mike is a complicated character that he's always enjoyed playing, even with his actions being violent and morally wrong at times. "Well, I love that character. That broken, broken character," Banks said, noting how some of the themes and situations that Mike has gone through in "Better Call Saul" and "Breaking Bad" have also been recognized in his own life. "You know, you wake up in the middle of the night with regrets for things that you did, you know, in junior high school, for Christ's sakes, or earlier — throughout a lifetime and you can't change it." Banks then described himself as a "hypocrite" because he tries to move ahead in life, especially when it comes to certain things he knows he can no longer change.