Jerry Seinfeld Begged This Comedian To Play George On Seinfeld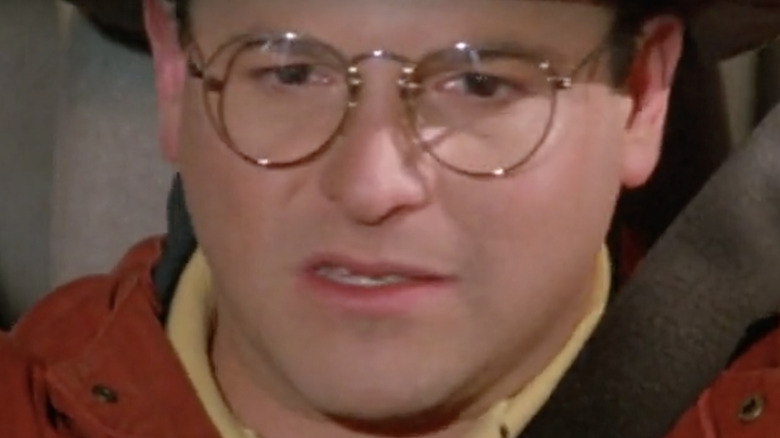 NBC
It's no secret that Jerry Seinfeld is the main player in the Emmy-winning sitcom that bears his name, but some fans of the series actually see George Costanza (Jason Alexander) as the true star of "Seinfeld." Over the years, Costanza has entertained home audiences with his struggles related to his adulthood, baldness, dating, and career. Needless to say, there is very little that Costanza actually does well, but he is certainly entertaining about it. Whether he is giving Hall of Famer Derek Jeter hitting advice as the Assistant to the Traveling Secretary for the New York Yankees or becoming a hand model while living with his parents, there's never a dull moment when the so-called master of his domain is in the mix. 
Throughout his tenure on the critically acclaimed sitcom, Alexander received eight Emmy nominations for Outstanding Supporting Actor in a Comedy series. The character turned Jason Alexander into a TV comedy legend. Notably, however, even though he excelled in the role, he actually was not Seinfeld's first choice to play the part. The series's co-creator has previously debunked rumors that Paul Schaffer was ever in the running, but there was one individual that the famous comedian begged to be on the show in the infamous role.
Jerry Seinfeld wanted Jake Johannsen to play George Costanza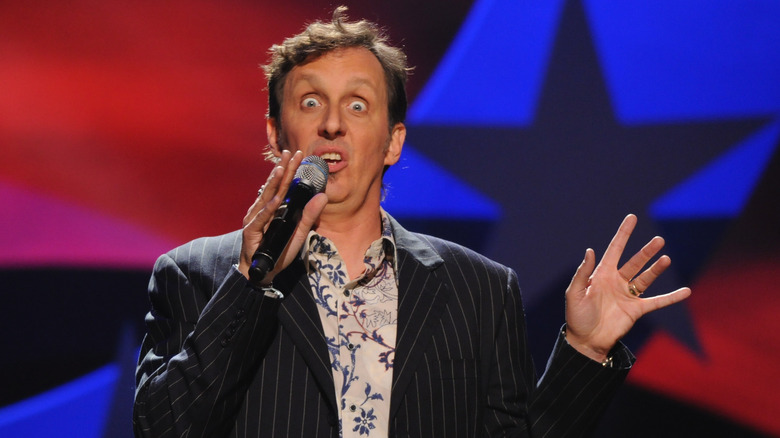 Rick Diamond/Getty Images
According to the "Seinfeld Encyclopedia," before the casting process had started for the iconic series, Jerry Seinfeld begged comedian Jake Johannsen to play the role of George Costanza. However, the stand-up comic turned him down. 
In a post in the r/Seinfeld community on Reddit, u/jh99999 asked if anyone could imagine him in the role. In response, u/MaXiMuS501 commented that he "looks like he would steal a box of raisins from the audition." Similarly, u/kinyutaka explained that Johansson looks like he might be better suited to play Cosmo Kramer (Michael Richards). But many "Seinfeld" fans are probably wondering... Who the heck is Jake Johannsen?
Despite turning down the role of George on "Seinfeld," the prolific stand-up comedian has made TV appearances in "Weird Science," "The Larry Sanders Show," "Married...with Children," and "Dr. Katz, Professional Therapist" (via IMDb). Johanssen is also known for his HBO special, "This'll Take an Hour," in 1992 and his Showtime special, "I Love You," in 2010. The Comedian's Comedian with Stuart Goldsmith podcast described him as, "A quintessential stand-up, with over three decades' experience and forty-five Letterman appearances, Jake Johannsen is an infinitely warm and funny man."
While Johanssen has proven to be a funny guy over the years, it's hard to imagine anyone other than Jason Alexander playing George Costanza. Fans can only speculate as to what "Seinfeld" would have been if it was Johannsen fishing a marble rye through a third-floor window instead of Alexander.