Why Some Seinfeld Fans Think George Is The Real Star Of The Show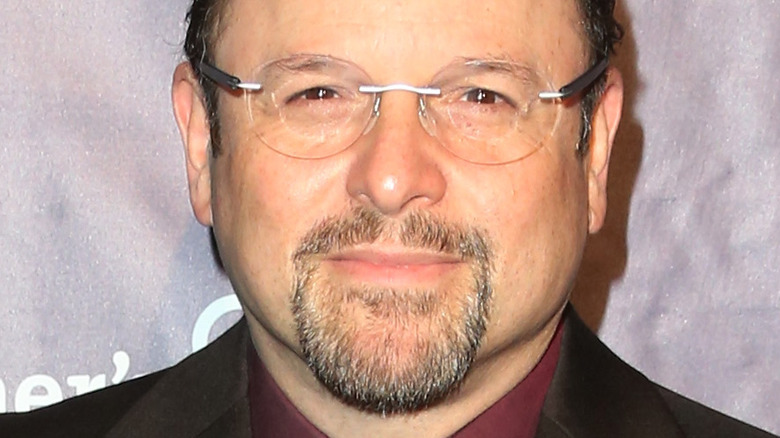 Frederick M. Brown/Getty Images
A show about nothing. That's the plot of the 1990s hit series "Seinfeld." Even if the show is about nothing, the jokes, antics, and brilliant comic acting say everything. After starting in 1989, "Seinfeld" and its sometimes questionable but always funny content ran for almost a decade. The series took everyday situations and merged them with brilliantly written jokes and made little problems that could have been solved in moments into the big center of each episode in a hilarious way. The show wouldn't have been nearly as successful had it not been for the perfect casting of the main characters, though, from Jerry Seinfeld as a fictional version of himself, to Michael Richards as Kramer, to Julia Louis-Dreyfus as Elaine, and Jason Alexander as George Costanza. 
Now, it might seem obvious that a series called "Seinfeld" would be about the character named Seinfeld. However, decades after the show's last episode, some fans have pointed out that another character, George Costanza, might be the true centerpiece of the narrative.
A lot of fans think that George is the actual main character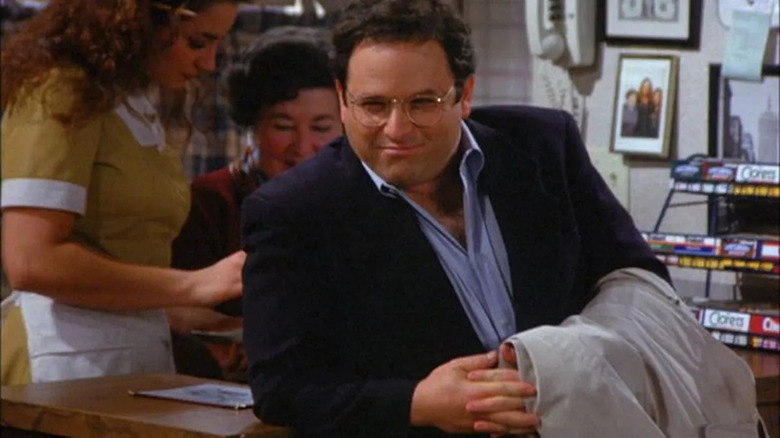 CBS/YouTube
A Reddit thread started by u/brighteyed79 asked the question, "Am I the only one who thinks that George is the real star of the show?" They later elaborated in another comment that while the balance between each of the four main characters is terrific, George's storylines seemed like the high point. U/mlr571 not only agreed but offered an explanation for why George seems like the show's star. "George is the central character imo. All of the ongoing plots revolve around him, i.e. his various jobs and his engagement." 
In an Emmy TV Legends interview, Jason Alexander detailed his experience playing George Costanza and why people adore the character despite his many flaws. "His knowledge of his own complete dysfunction is charming. I actually find him a really charming character because he is able at times to step back and go, 'Oh my god, I'm a mess. I'm a mess.' And what I hear from people all the time, more than any other character on the show, is 'We know a George. We know a George.' George is the guy you know in our lives."
From his work to his relationships, George takes minor life problems and not only blows them out of proportion but allows them to consume his life for a lengthy amount of time. Throughout the series, George Costanza does some pretty terrible things, and he drags his friends into his ridiculous antics as well. Without his character, a lot would be missing from the show. The truth is, as Alexander said, everyone knows a Constanza of one sort of another, leaving a trail of chaos like bread crumbs everywhere they go, and it's no wonder viewers still enjoy watching him on TV.